2018 Music Cruise
DateJuly 20, 2018
Starts07:30 pm
Ends10:30 pm
VenueCasco Bay Lines
Location56 Commerical Street, Portland, Maine 04101
StatusSold Out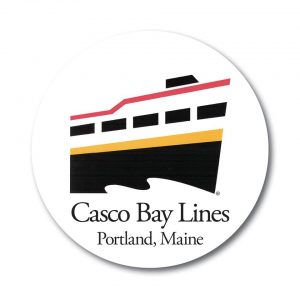 Update: As of July 15, 2108 this music cruise is sold out. Thank you to all those who purchased tickets. We look forward to seeing you on-board!
Think summer on the bay in Portland, Maine! Mark your calendar for the 2018 Wavelength music cruise with Casco Bay Lines and come celebrate 20 years with us! You don't want to miss one of the best dance parties this summer and this year marks 20 years performing as Wavelength for us. Join Wavelength aboard the Casco Bay Lines' Bay Mist on Friday, July 20, 2018 to cruise the bay and dance the night away. We are thrilled to return for our annual music cruise and we hope you will join us for a rocking good time. The band will be performing your favorite dance hits from yesterday to today. We always have a few new ones for you! We set sail  7:30-10:30pm for a 3-hour music cruise on the beautiful Casco Bay from Portland, Maine.
Tickets are now available to purchase on-line at Casco Bay Lines here. The cost is $20 per ticket. The music cruise will sell out so don't wait too long.
This is a 21+ event. Please bring a valid id to board. Cash bar provided.
For more information about this event,  Contact Us or call Johnna at 207-883-0893.
We look forward to rocking the boat with you!