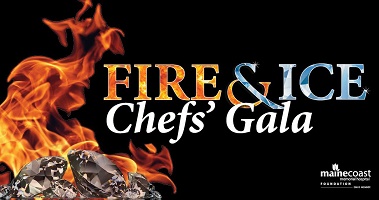 Fire & Ice Chefs' Gala
DateApril 28, 2018
Starts05:30 pm
Ends11:00 pm
VenueRamada Ellsworth
Location215 High Street Ellsworth, Maine 04605
StatusSold Out
Maine Coast Memorial Hospital's twenty-fifth Annual Chefs' Gala is a fundraising tradition. Area chefs provide a tasty sampling of local cuisines with a cash bar and dancing. Join Wavelength for an exciting evening of dancing from 5:30-11pm! Proceeds from the gala benefit the patients of the Maine Coast Memorial Hospital Breast Clinic.
Tickets are available for the 25th Annual Chefs' Gala on Saturday, April 28, 2018 at the Ellsworth Ramada in Ellsworth, Maine. This event will sell out so we suggest you grab tickets soon!
Contact us for ticket information or call 207-883-0893 if you have any questions or wish to reserve your spot on the dance floor with us.