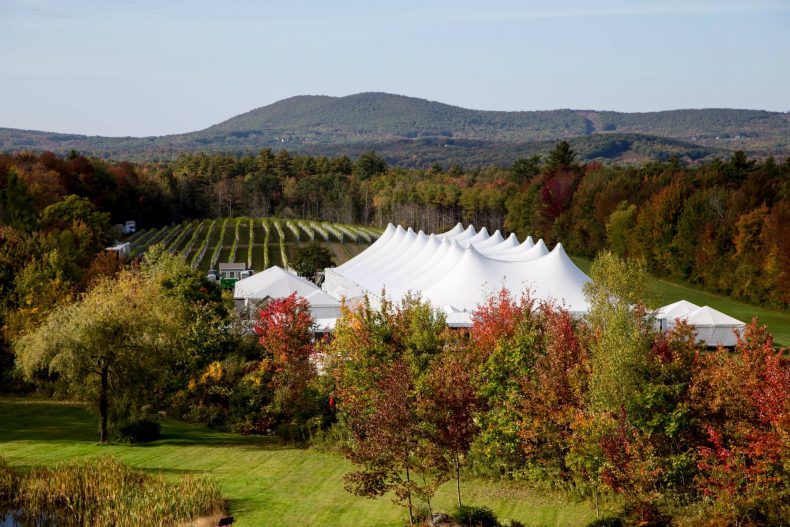 Relais & Châteaux Gala
DateOctober 2, 2015
Starts05:00 pm
Ends10:00 pm
VenueCellardoor Winery Vineyard
Location367 Yountown Rd. Lincolnville, ME 04849
StatusSold Out
We are thrilled to see all ticket holders at this sold out event at Cellardoory Winery for an incredible evening of music, wine and culinary experience prepared by chefs from the Relais & Châteaux hotel and restaurant collection hosted inside the beautifully decorated Harvest Tent in the vineyard. Cellardoor Winery will be transforming their vineyard into the fun and energetic streets of the French Quarter. This year's VinFest theme is a weekend in New Orleans. Wavelength will be performing during the dinner portion of this event before enjoying the sweet songs of pop singer/songwriter Colbie Caillat.
There's a nice preview of the event in the New York Times. We are honored to be a part of this special evening and for our return to Vinfest.
This event is sold out. Visit Cellardoor Winery for more information on other amazing 2015 events or just stop by for a tour and tasting. It is on our must see places in Maine this Summer!
Image: Peter Mills Photography