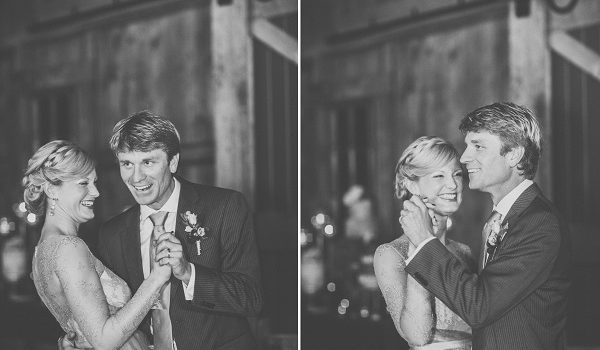 The Big Fake Wedding
We were honored to have been chosen as the entertainer for Portland's First The Big Fake Wedding at the Barn at Flanagan Farm back in October. It's been months since the show and we wanted to recap the show and highlight the vendors from Maine and New Hampshire that we had the pleasure to work alongside with at the show. It was a wonderful opportunity to perform at the show for many brides and grooms, families and vendors. For this show, we performed for Megan and Christian's vow renewal which was amazing.
Over the years, we have found that couples would prefer to hear and see the band perform in person when attending a show or at another time when their travel plans allow.
The vendors had a chance to meet and chat with the attendees while the band played a number of ballads to set the mood and then pick up the beat for a dance party for the rest of the event. It was a lot of fun. We hope you have an opportunity to experience one of their shows.
Have you been to a Big Fake Wedding show? They were recently on the Today Show and travel throughout the U.S. for these new bridal show experiences. The Big Fake Wedding℠ is a bridal show alternative complete with an emotional ceremony, dinner and a dance-party reception. "Wedding guests" are brides-and-grooms-to-be who get to truly experience the wedding vendors in action. The hand-selected vendors perform their services as they would at a real wedding, and the "wedding guests" get to hear the music, taste the cakes, and smell the flowers… while enjoying a night of great food, dancing and surprises, leaving brides-to-be saying "I want my wedding to be just like that!".
For brides and grooms, the event serves as a source of inspiration, a resource in finding trusted wedding vendors and an emotional reminder to plan for what comes after the wedding: a marriage! Thank you to The Big Fake Wedding for inviting us to participate and to the photographers for sharing photos. Special thanks to LMV Productions for the video!
Vendors and Sponsors: Barn at Flanagan Farm – Kivalo Photography – Me Photography – LMV Productions – The Refinery – Page Photography – Justine Bilodeau – The Purple Orchid – Lana Wescott Events – Bei Capelli – Fire and Co – Party Time Rentals – Blue Fern Designs – TapSnap –  Gus and Ruby – Nothing Bakes Like A Parrot – Impress Me Designs – Parrott Design Studio – My Three Cakes – Linen Tablecloth – Bliss – The Knot – Flower Magazine – WellWed Magazine – Ferrari – Square Space