A Whimsical Backyard Wedding
They met in college and 17 years later, Erin and Andrew tied the knot in her parent's backyard on a beautiful August afternoon. When your backyard is this gorgeous, there is not doubt that you would want to say your i do's by the river and head into the woods for your whimsical backyard wedding reception.

We are so fortunate to have gotten to play for the weddings of both sisters, Erin and Briana, here. What a fun time celebrating with this family at their home in Bowdoinham. It was such a treat to meet the growing family five years later and play for their tiny dancers. Thanks for bringing the fire to the dance floor once again!
Bohemian Style – Woodsy Details
We loved the elegant yet rustic vibe. With Erin's bohemian sense of style, no woodsy detail was missed. From the ceremony decor, flower girl crowns, and place settings to that sweet cake, this wedding was filled with the details.
Using your own property means that you have a lot of work to do yourself. With the help of family, friends and their wedding team, Erin and Andrew arranged their wedding the way they wanted it. Mother Nature was the backdrop.
It's all about the music.
Erin and Andrew took a unique approach to their special music requests for the ipod dance break and surprised guests with fire dancers in the woods! For their first dance, they asked us to cover Jackson Brown's Somebody's Baby and John Lennon's Imagine for the combined parent dance. Paul French played acoustic guitar for the ceremony and Paul Dionne covered cocktail hour with keys.
Knowing that everything will fly by, Erin and Andrew were encouraged to take in slower moments together for sunset photos. Heading out to the apple tree and surrounding woods, these images perfectly fit the natural theme. Erin's sister called her a beautiful woodland fairy and we see why. Just look at these beautiful photos from Cassandra Henri Photography.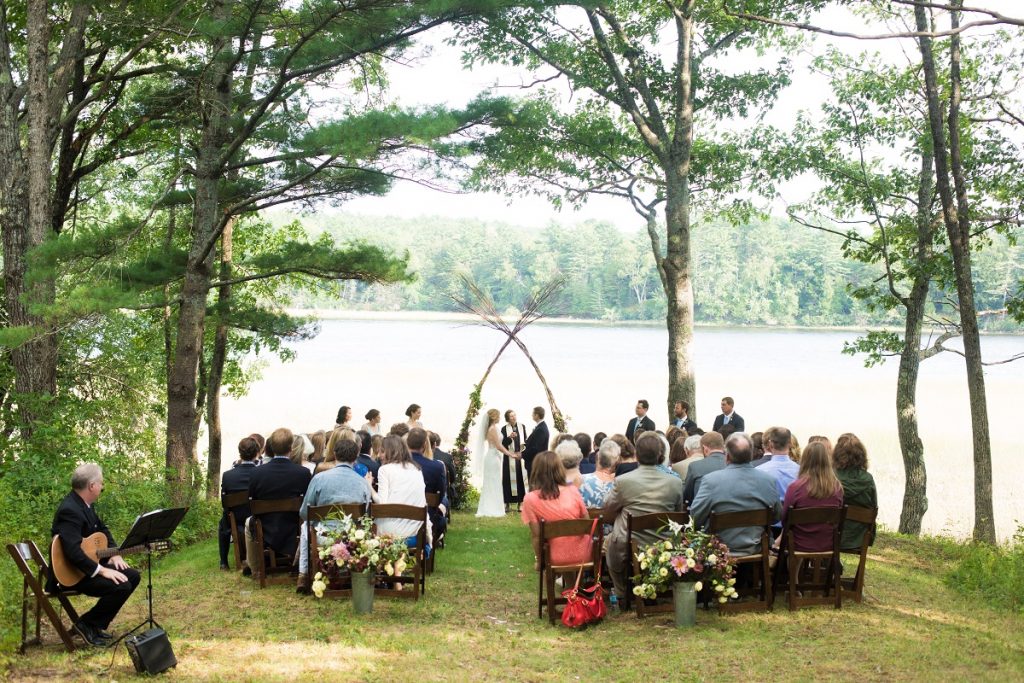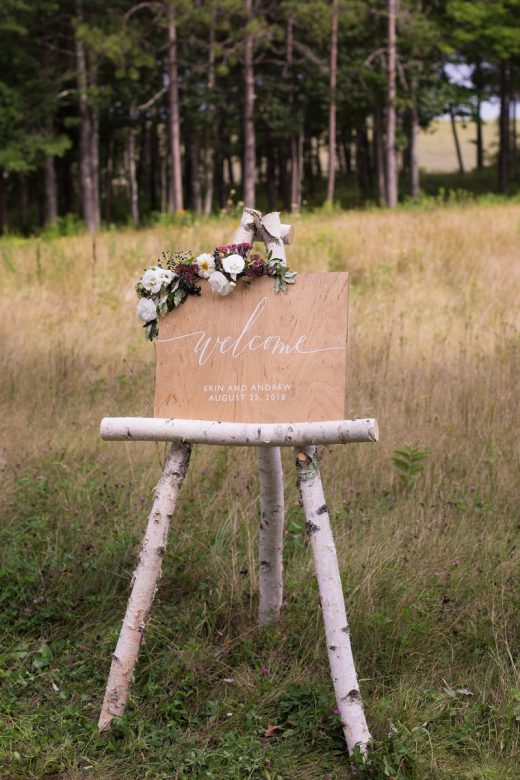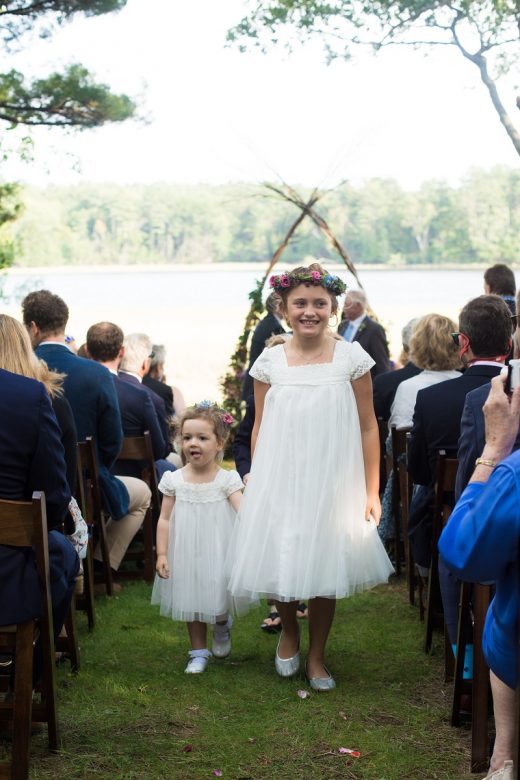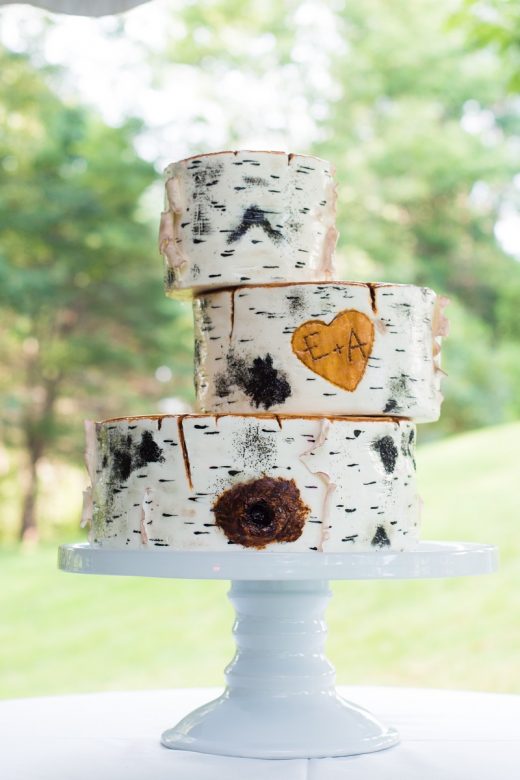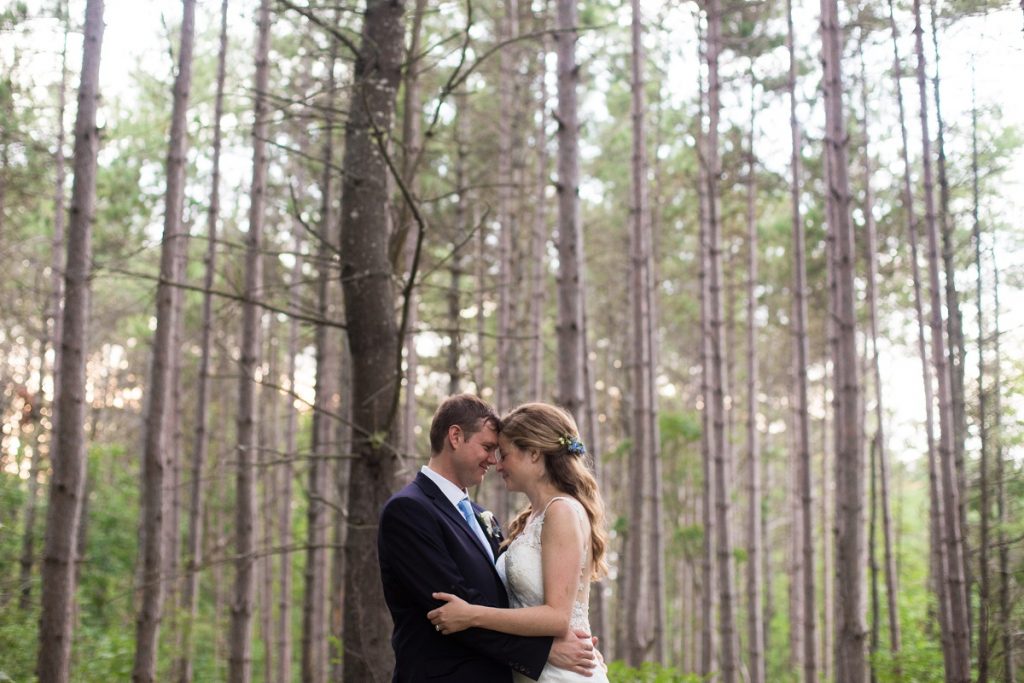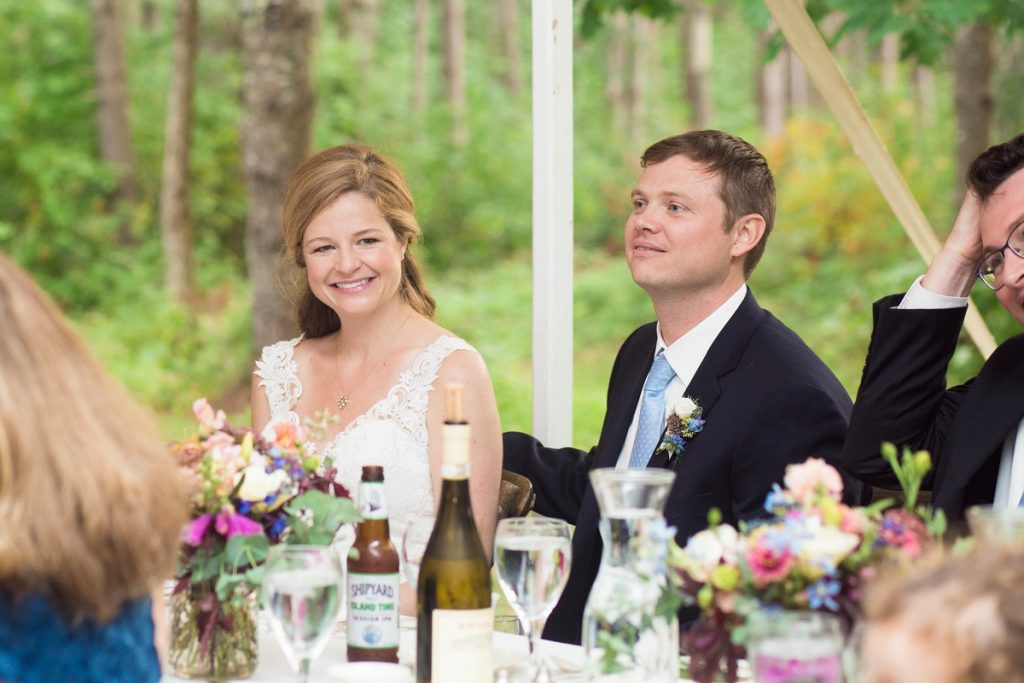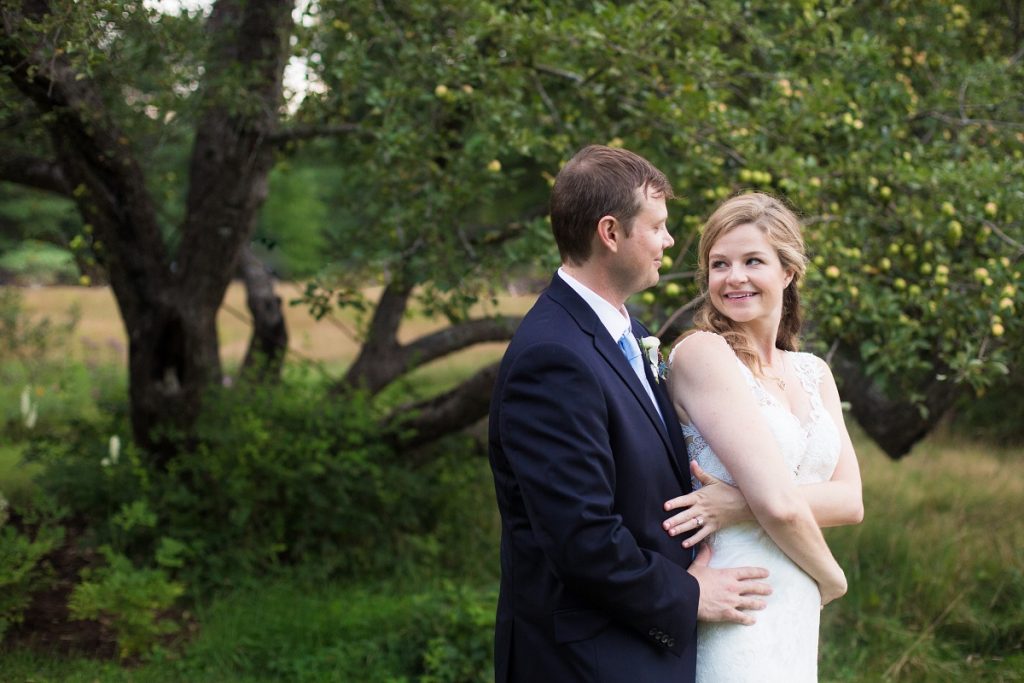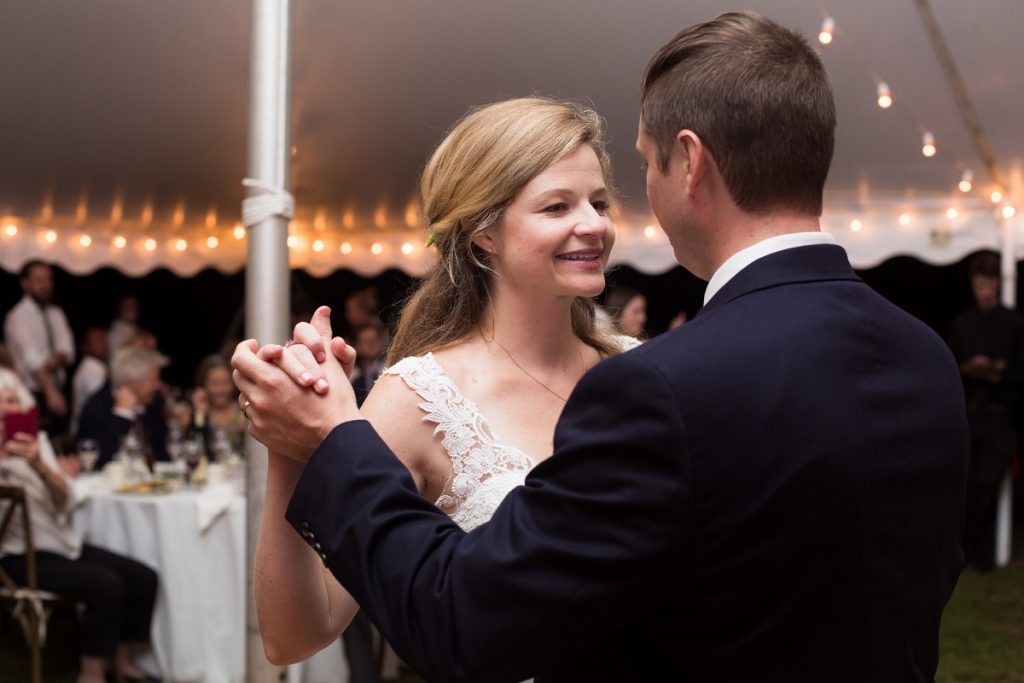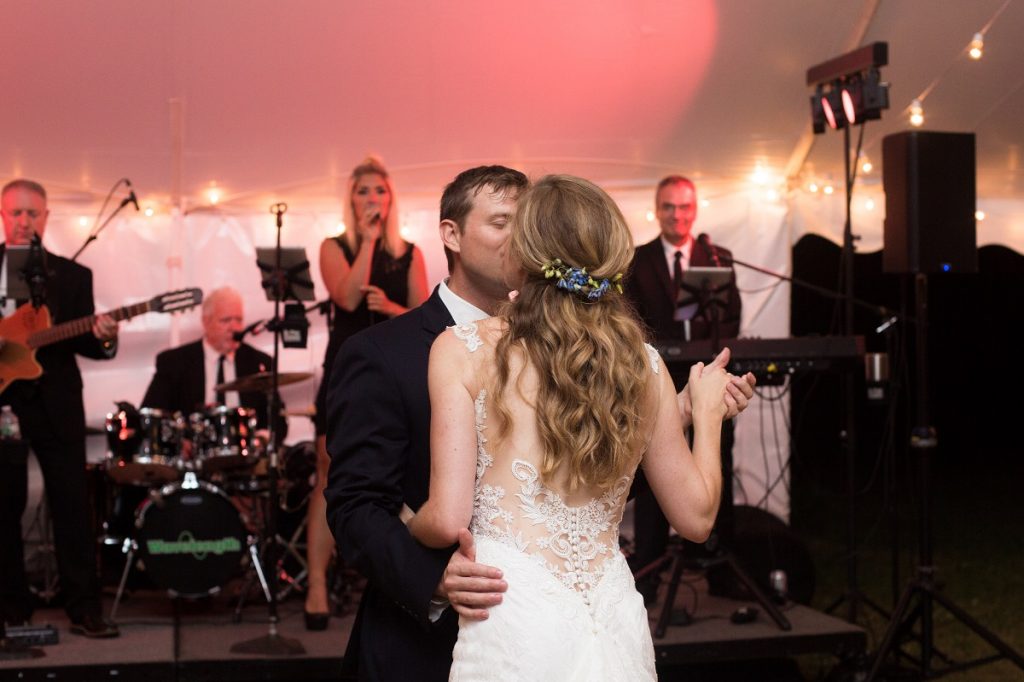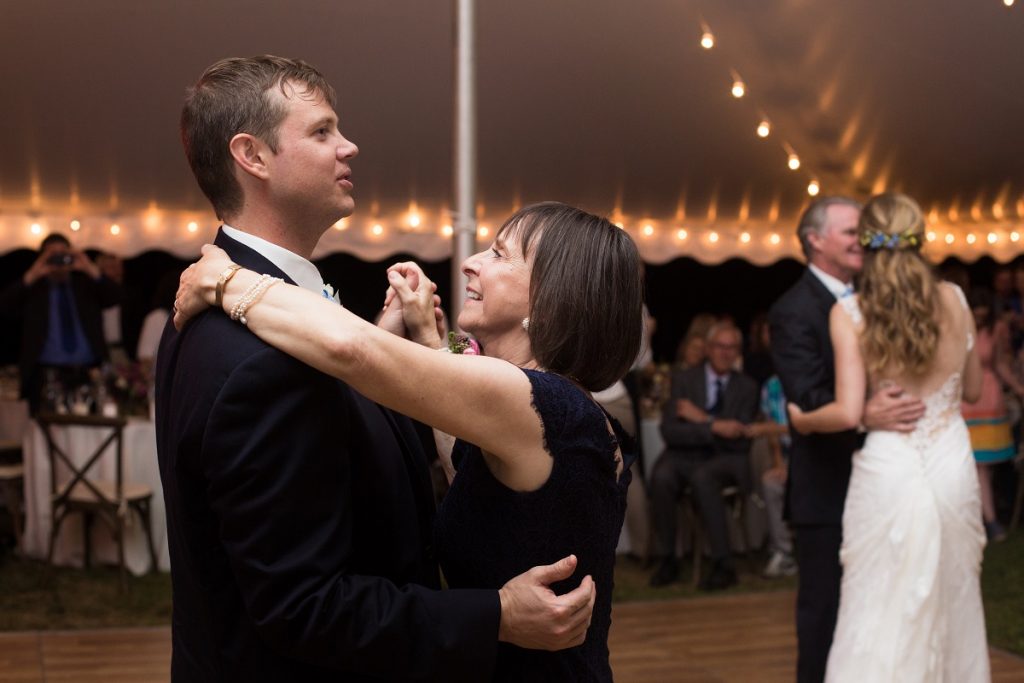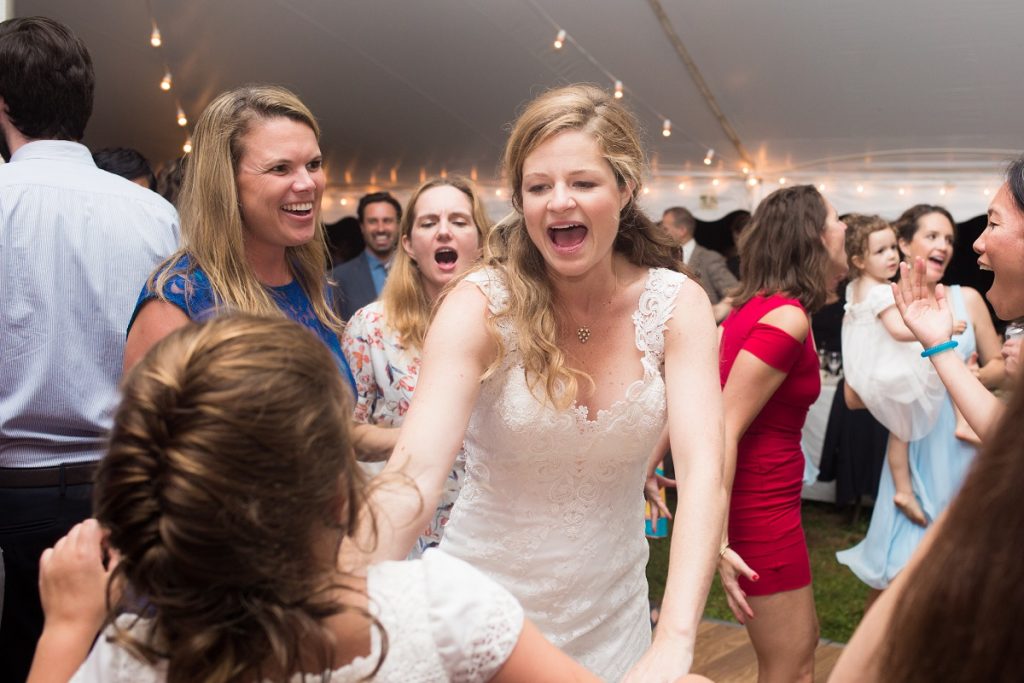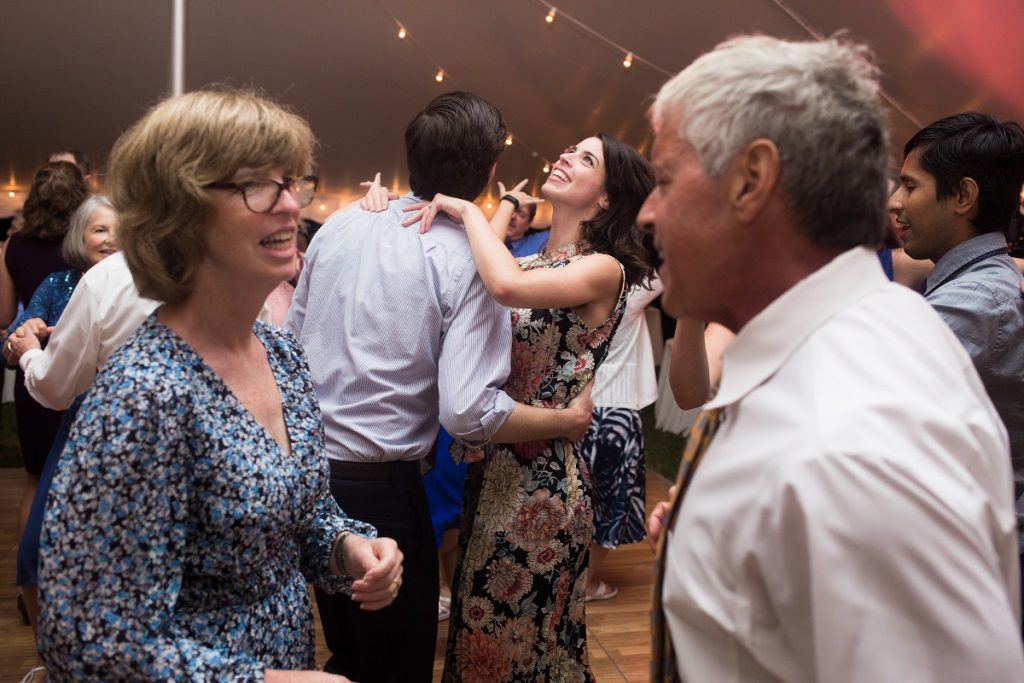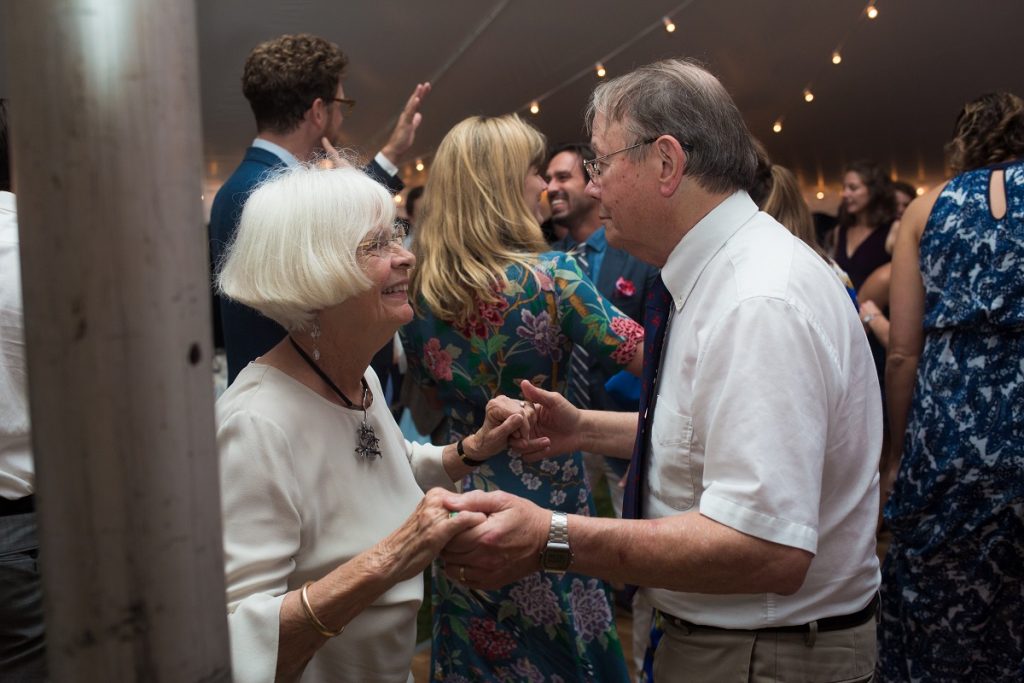 Review #1
Thank you to Erin and Briana's parents, Jim and Barbara, for coordinating the wedding logistics with us and for the fabulous reviews! With Ben and Briana living in London, their wedding five years ago was coordinated in Maine and across the pond with thoughtful music selections and detailed setup arrangements by their wonderful hosts. "…I am a bit of a music buff from way back to the Woodstock days and I appreciate good music. They blew me away, much better than I expected. All of the members of the band were very accomplished. I really enjoyed the lead guitar player. What a great time…" Jim, father of the bride.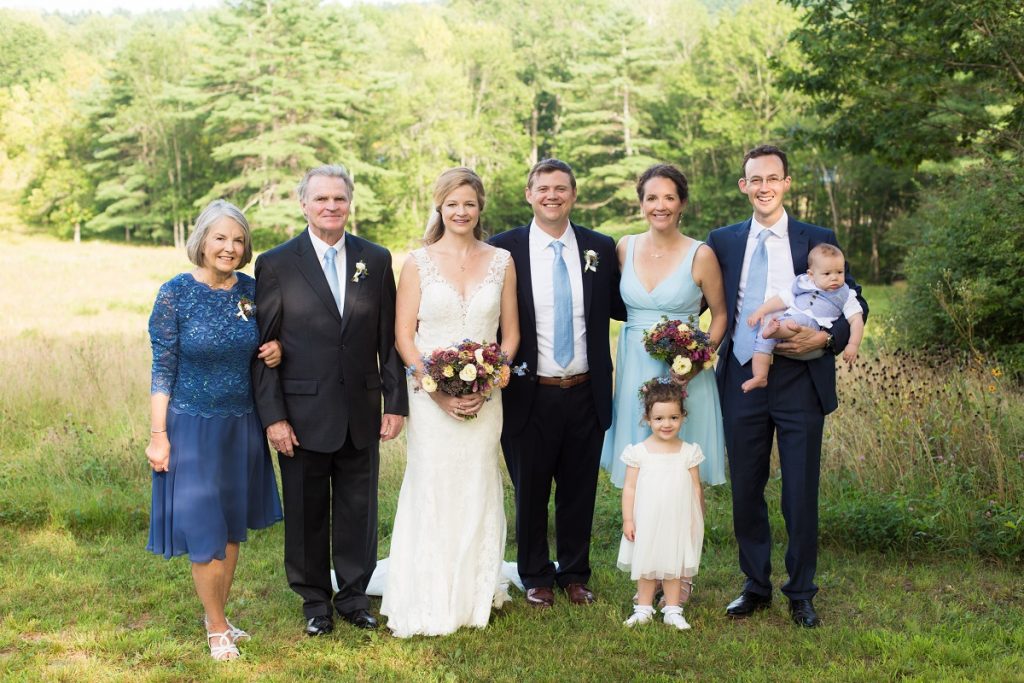 Review #2
Erin and Andrew moved to The Netherlands the day after the wedding. Following a trip to Europe, the father of the bride posted this review on The Knot. "Johnna, what a blast we had at Erin and Andrew's wedding in August! Things have finally quieted down for us and we wanted to thank you and all the members of the Wavelength band for another fantastic performance. As you know this is the second time we have used Wavelength for one of our daughter's weddings. I think that speaks for itself, especially since Erin and Andrew wanted something different and they looked into some other bands. After doing their homework, they decided on Wavelength. Of course the great experience that we had at her older sister's wedding had something to do with it.
Having a live band makes for a really memorable wedding event. The band has such a great play list and they really seem to enjoy having a good time with us. The younger set danced all night but most of the senior crowd spent the evening on the dance floor too. When the evening was done, it appeared that everyone had a great time. Most of all Erin and Andrew were very pleased. We have Wavelength to thank for a big part of the fantastic time that was had by all. Having Paul play the guitar during the wedding ceremony really added a special touch to a very special moment by the Kennebec River side. The piano playing during the serving of wine and hors d'oeuvres provided relaxing background music that allowed us to mingle with our guests. So thank you and all the members of the band for their patience in preparing the play list and for making the entire event a special one for Erin and Andrew as well as their families and friends. All the Best, Jim & Barbara"
Vendors
It was a pleasure to work with such a creative wedding team.
Venue: Private Residence
Photographer: Cassandra Henri Photography
Catering: 111 Maine
Florals: East Of Eden Flower Farm
Rentals: One Stop Event Rentals
Officiant: Rev. Erika Hewitt
Ceremony and Reception Music: Wavelength
Firedancers: Brigid Sinclair
Finding a wedding band that will fit the vibe for your wedding success is critical and for Erin and Andrew, that meant an eclectic mix for all to enjoy. Find your favorite music selections on our expanding play list and if you don't see it, just ask.