Caitlin And Scott Tie The Knot In Phippsburg
Caitlin and Scott's wedding day at Stonehouse Manor was absolutely beautiful. We were so happy to see a picture-perfect day come together for them. What a pleasure to celebrate with such a nice couple. It was a day packed full of smiles (and a few happy tears). The ceremony and cocktail hour music was provided by Paul on guitar followed by dinner and dancing all on the grounds at Stonehouse Manor in Phippsburg. Caitlin and Scott chose a Beatles song for their first dance, Scott danced with his mom to Stand By Me and Caitlin and her dad brought everyone to tears with Butterfly Kisses. The joy, the love, that's all that matters. Congratulations!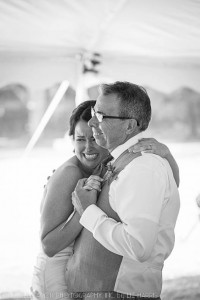 Check out their  gorgeous photos by Russell Caron Wedding Photography.