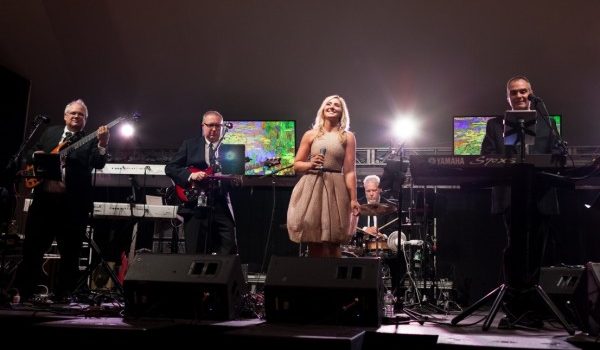 Cellardoor Winery's Vinfest 2014
Looking back at an amazing 2014, Cellardoor Winery's Vinfest is definitely one of the highlights of the year's public events for the band. Early October in Camden is just gorgeous and to be playing music in a vineyard during the harvest festival is such a fun time for us. Again, we were amazed by the design. The theme was Monet. Wallace Tent and Party Rentals always does an incredible job with the setup. In the largest tent we've ever seen, you'll find 2 stages for 4 bands to entertain guests during the cocktail party, fabulous dinner provided by amazing chefs, dessert party and of course, dancing. We played on Friday. It was an honor to share the stage this year with Vonda Shepard, Frenchie Davis and KC and the Sunshine Band! Saturday's festival included Chaka Khan and Salt N Pepa! Sending a great big thank you to Bettina at Cellardoor Winery for hosting these amazing events and for including Wavelength in your line-up.  We'll be back on October 2, 2015. We can't wait to share the stage with Colbie Caillat! For a full listing of their 2015 events, visit Cellardoor Winery Events.
Check out the Vinfest 2014 images from these amazing photographers: 5iveLeafPhotography, Dave Dostie Photography, Peter Mills Photography. Featured image: 5ifeLeaf Photography.