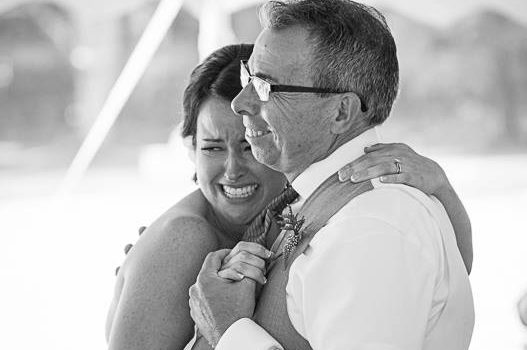 The Father/Daughter Dance
In honor of Father's Day, we thought we'd share this list of 10 picks from wedding season for Father/Daughter dances in hopes that it might help with a little inspiration. We were not surprised to find that our clients choose similar songs over the years. The classics and favorite country picks continue to make the list. We often are asked for suggestions and have compiled a list of over 20 songs from past weddings that have been posted in an earlier blog post. If you are looking for something special and meaningful for you and your dad, we suggest you look for a song that you can both relate to. Peruse our playlist and see if anything sparks your interest with a childhood memory or maybe they'll be something on the list that is a little less expected. We learn new songs too! We have a fair amount of weddings this year that will not include a father/daughter dance but simply share a first dance with their new spouse before they get down to partying on the dance floor. That's more time for dancing!
10 Father/Daughters songs chosen:
When You Need Me, Bruce Springsteen
What a Wonderful World, Louis Armstrong
You Are The Sunshine Of My Live, Stevie Wonder
Songbird, Fleetwood Mac
I Loved Her First, Heartland
My Girl, Temptations
Save The Last Day For Me, The Drifters
Stand By Me, The Pretenders
Forever Young, Bob Dylan
My Wish, Rascall Flatts
Image from Caitlin and Scott's 2013 wedding courtesy of Russell Caron Wedding Photography.