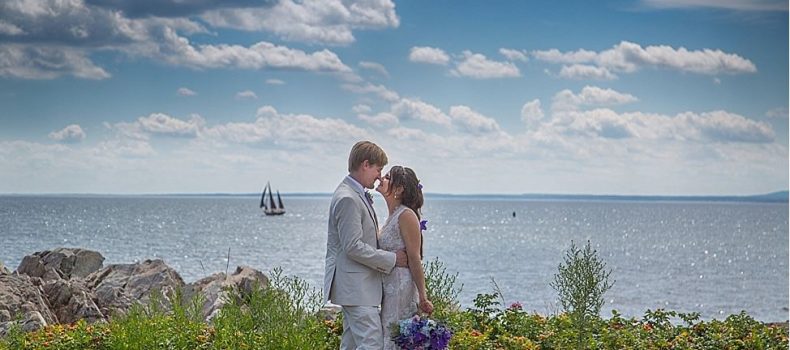 August Wedding At The Colony
Jen and Mike travelled all the way from St. Louis to get married on the coast of Maine at The Colony in Kennebunkport. They brought the weather with them and then some! Temps reached over 100 degrees by the ocean on in this gorgeous summer day in August. Their close and intimate wedding day was drenched in summer charm and beauty at this most perfect place in Southern Maine. The Colony's beautiful historic setting and New England charm was  just what they were looking for. And that view! The perfect summer details all wrapped up in one beautiful celebration captured by our friends, Russell Caron Wedding Photography.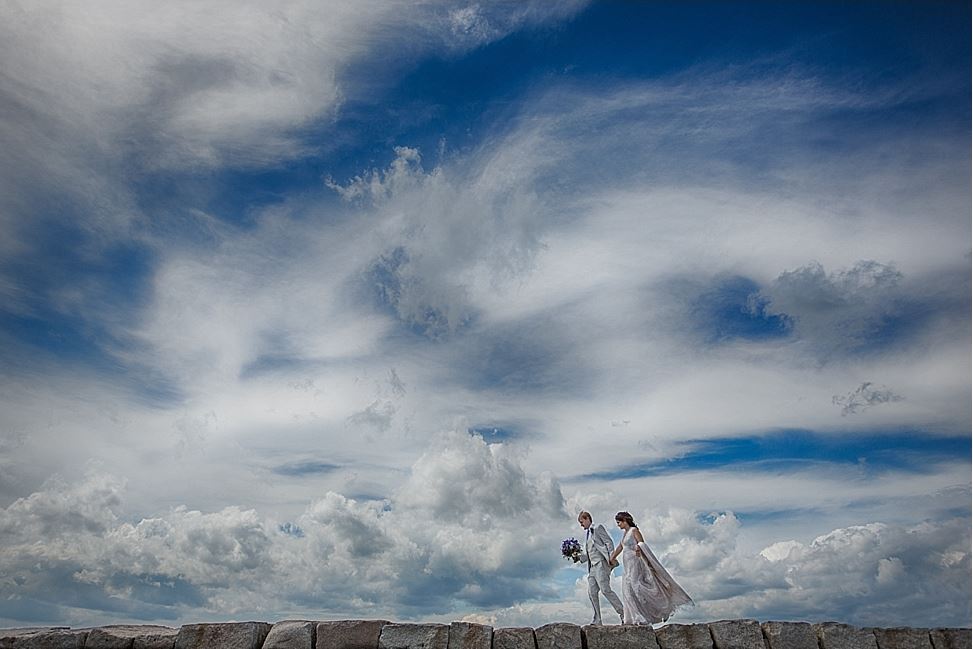 The ceremony and cocktail hour was held in the ocean garden. Jen and Mike chose the perfect musical element for their traditional wedding ceremony with Wavelength's guitar and keyboards to add a classical feel and set the tone before they exchanged their vows. Paul Dionne played Air on G String on keys for the prelude, the duo played Jesu, Joy of Man's Desiring for the bridal party, Canon in D for the bride processional and Over The Rainbow was covered by Paul French on guitar for the Recessional.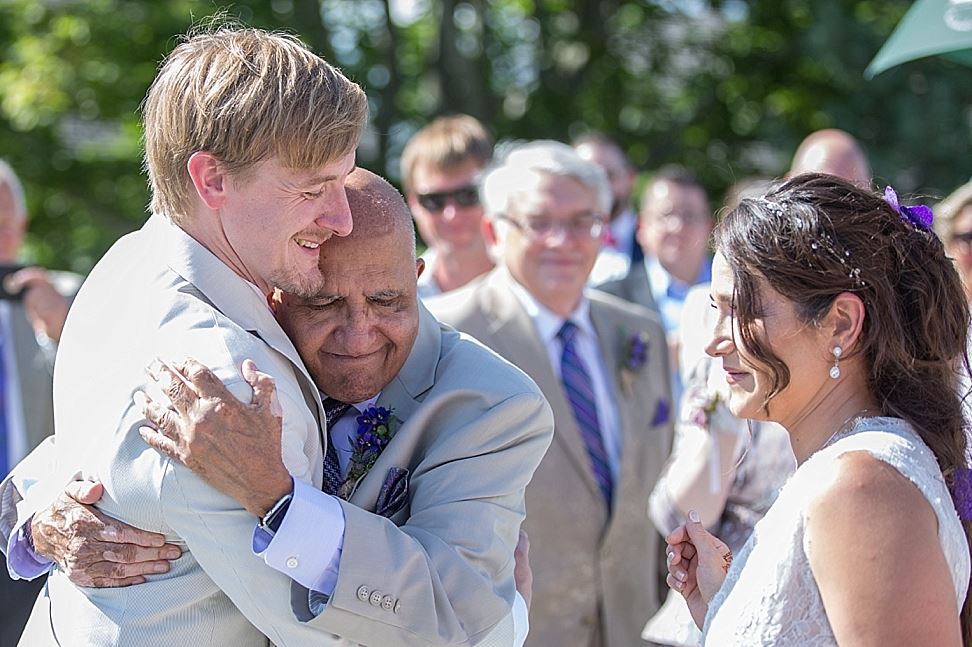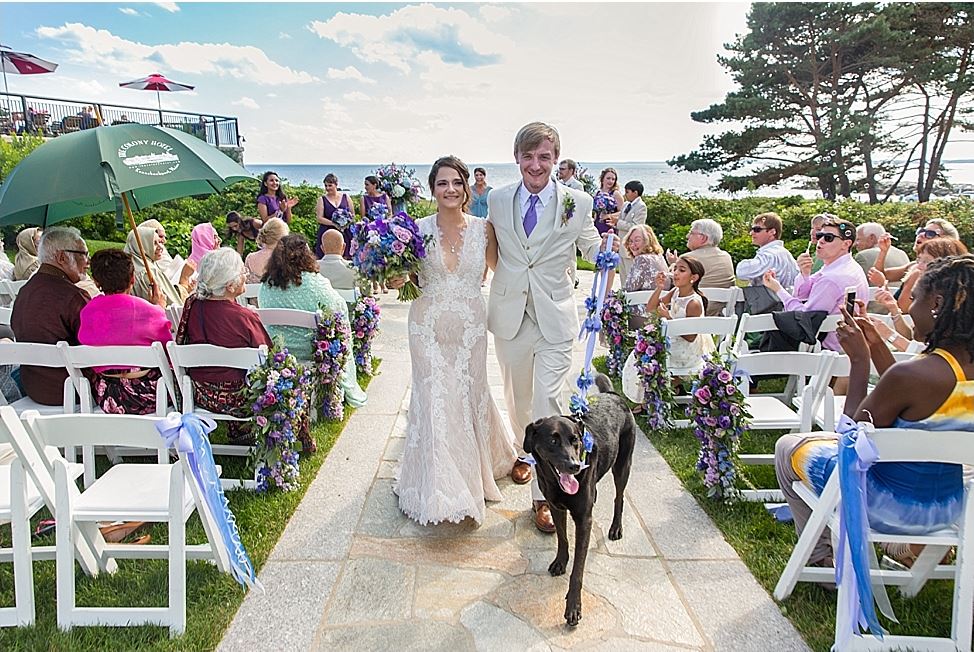 It was all about the music. Jen and Mike spent the three months they had to plan special and meaningful songs that would reflect their relationship and love of family. Jen and Mike danced to Sade's "By Your Side" for their first dance. The parent dances followed with "You Raise Me Up" by Josh Groban for the Father/Daughter dance and "How Sweet It Is" by James Taylor for the Mother/Son dance. We had been planning on a surprise song to be sung by Jen's niece for them and brought Mariya up to join the band on "I Choose You" by Sara Bareilles. Without a practice run, she nailed it! It was so perfect.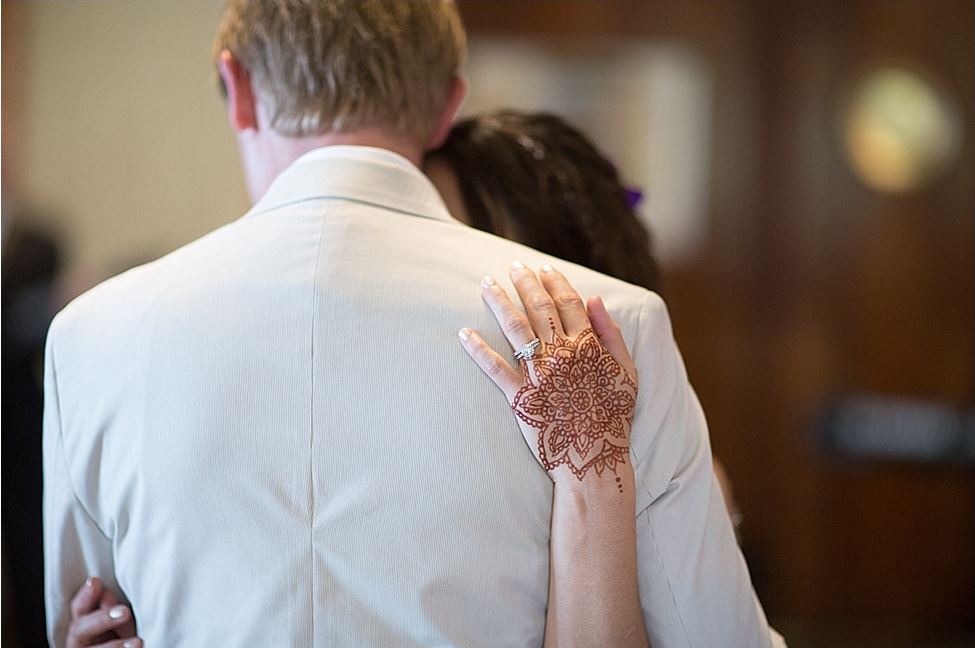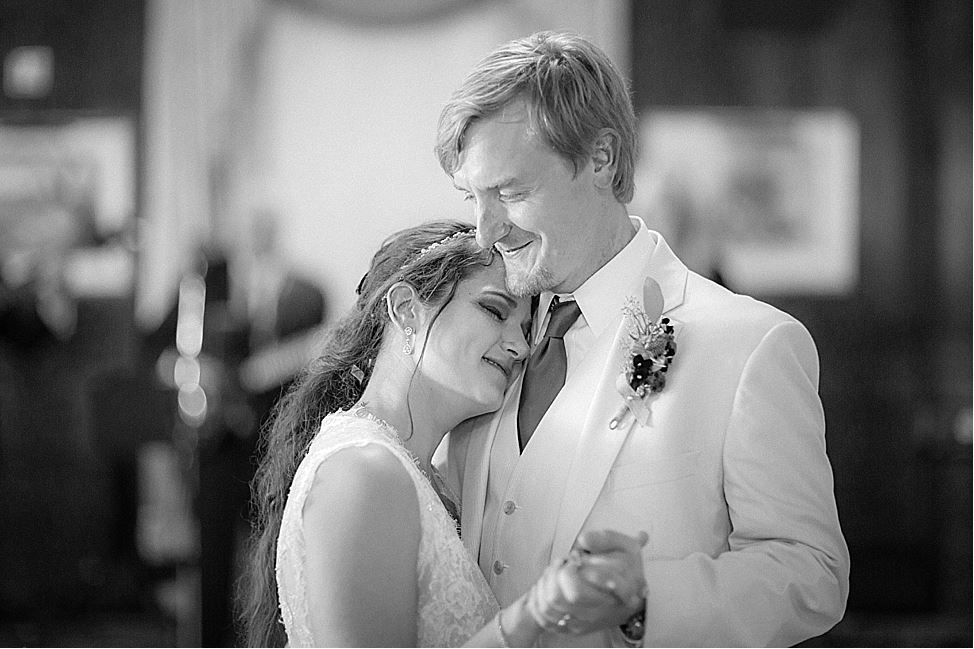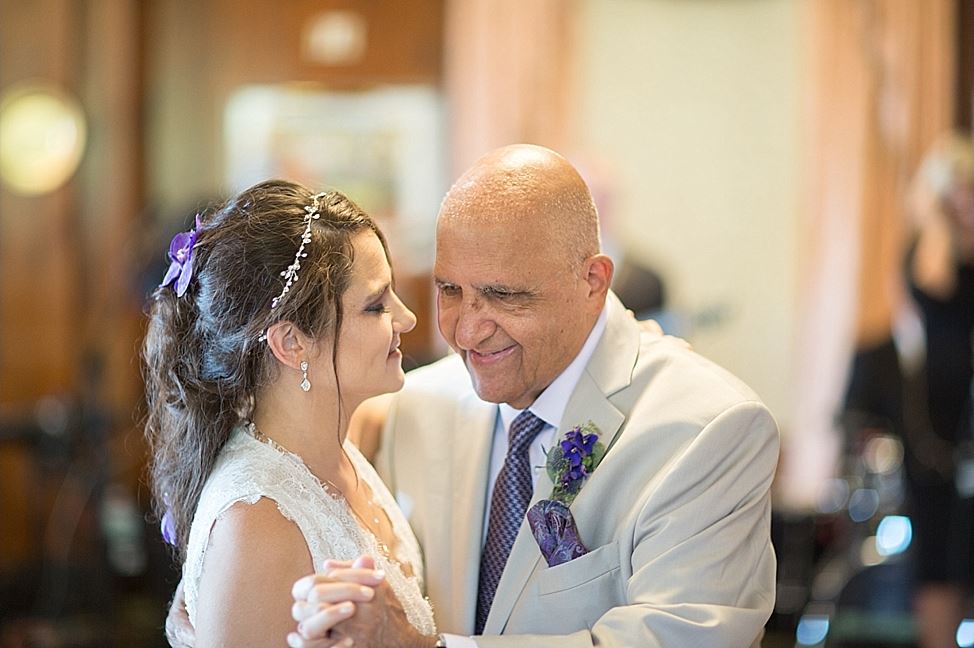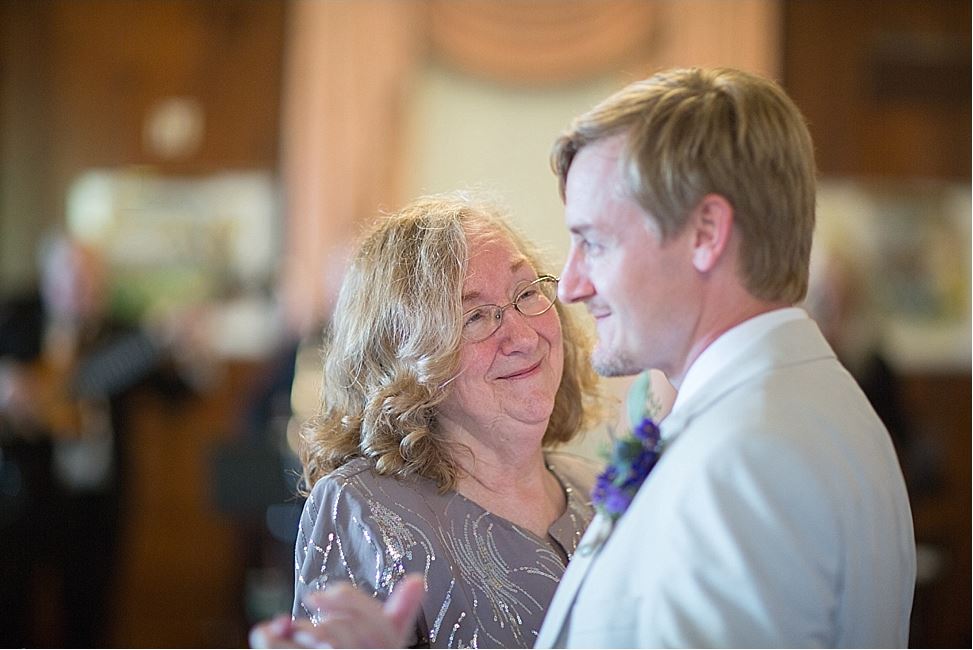 Jen and Mike's music theme was based on many favorites near and dear to their heart. Jen is a Billy Joel fan and asked us to prepare "Uptown Girl" for a special request. This was a great addition to our repetoire, thank you Jen! The Beatles were a popular request for cocktails, "Chasing Cars" by Cold Play was added as special song for the bride and groom during dinner and we made sure to cover "Can't Help Falling In Love" by Elvis for a dedication to Mike's grandmother who could not make it to Maine for their wedding. Nothing screams dance party more than MJ's "Billy Jean" and we had a blast with everyone on the dance floor after the dramatic surprise firework display over the Atlantic. It was the perfect ending to a perfect day.
Russell Caron Photography captured and shared these beautiful images from Jen and Mike's wedding day. See more at wed-pix.com.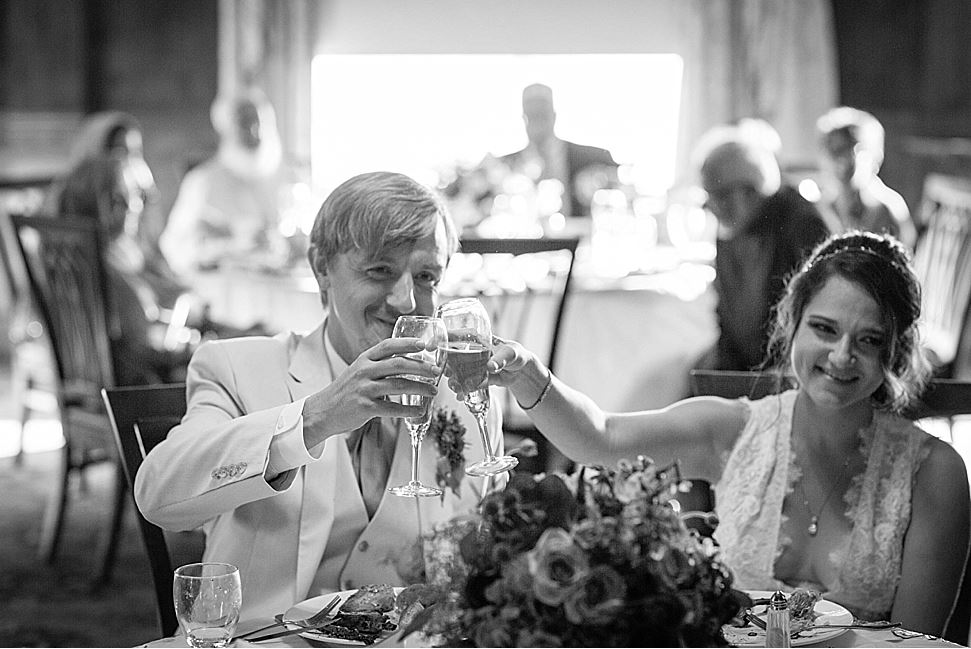 We enjoyed sharing this day with you! Best wishes, Jennifer and Michael!
Jen wrote this review on The Knot and Wedding Wire: "Wavelength! What can I say? They are amazing. From the very beginning, working with Johnna and the planning process, everything was a pleasure. And the wedding!!! From the ceremony to the reception, everything was PERFECT! The band learned a very special song just for me on very short notice. This "Uptown Girl" really appreciates it! Also, they worked so wonderfully with my family as my niece sang a special song for us to dance to. We are so glad we "Chose You!" The music was fantastic and kept the party going up until the very end. Wavelength was such a huge part of our special day. We are forever grateful!"