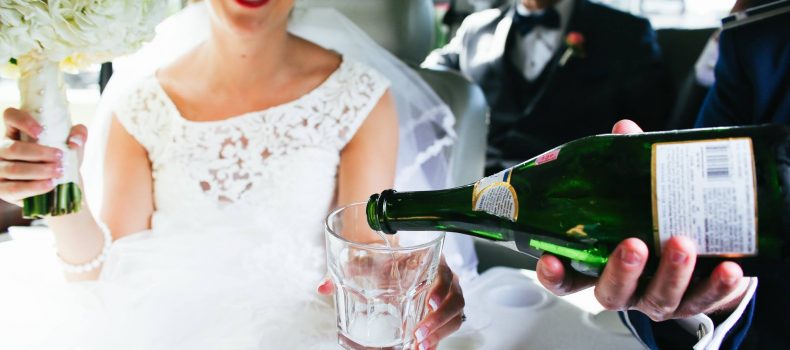 Portland Maine Wedding
Hannah and Conrad planned their Maine wedding while they were both working and living in the South. When we first spoke to Hannah, she was teaching in Mississippi and Conrad was a pilot in the air force in Louisiana. Hannah being from South Portland, was planning a wonderful summer wedding in Portland with the help of her sisters and once the school year was over, she came back home to put the final touches on their special day. In addition to her full time job as a school teacher, Hannah is also an experienced vocalist. She included many special songs for the evening from start to finish. It was an honor to have been chosen to provide their soundtrack for such a memorable wedding reception. Here is their beautiful wedding day story captured by Jill Frasier Photography.
The Portland Club is one of our favorites and was the perfect setting for Hannah and Conrad's celebration. We actually kicked off the reception with Celebration! A special first dance song by Brad Paisley brought Hannah and Conrad to the dance floor for the start of a memorable evening.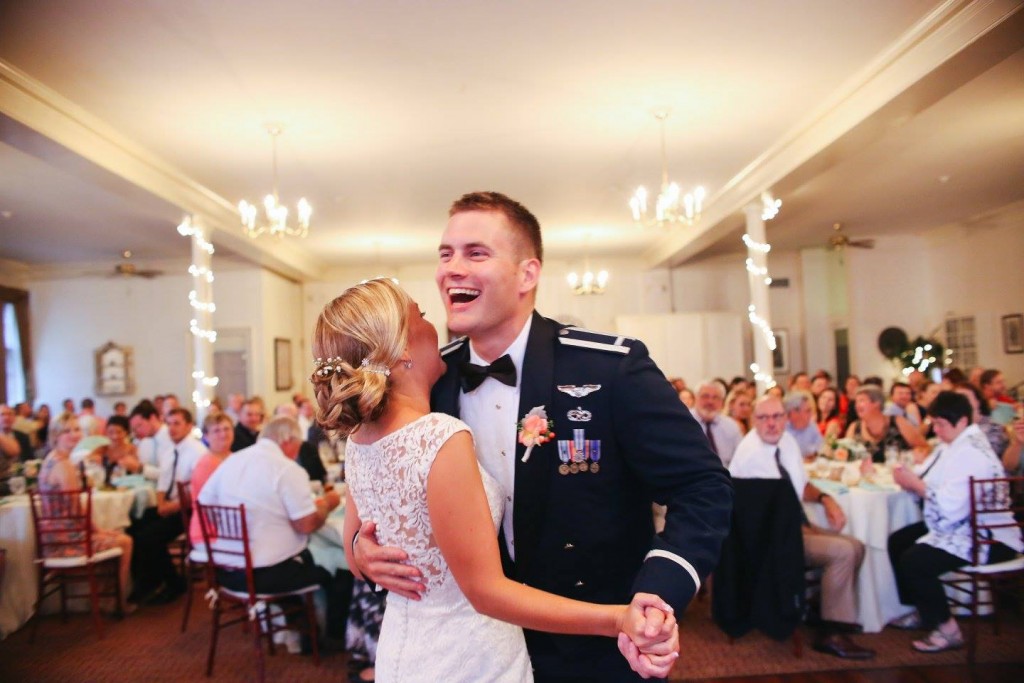 Sisters of the Bride and Matrons of Honor, Al and Kate, presented their special toast to the music of Fresh Prince of Bel Air and Backstreet Boys' Everybody. So fun!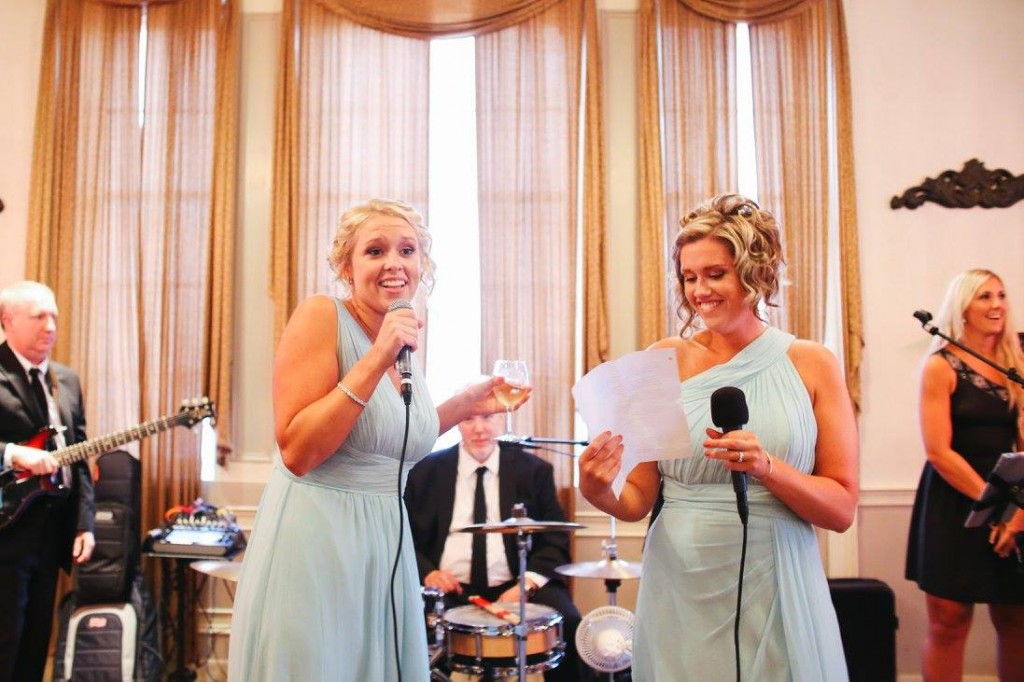 Hannah sang At Last to Conrad.  Talk about a special moment for the bride and groom!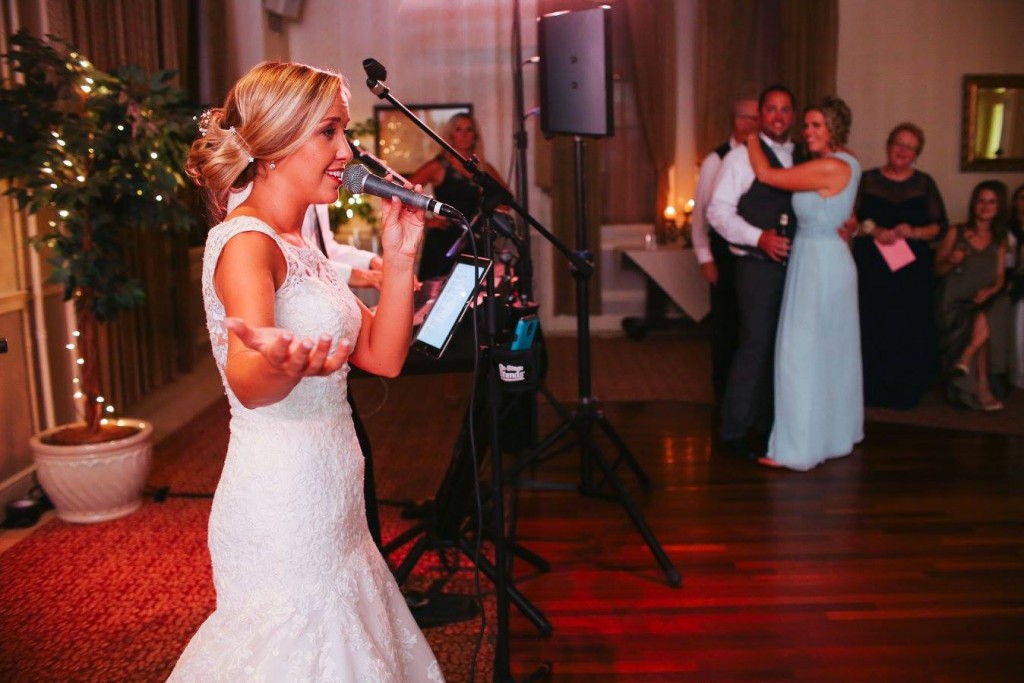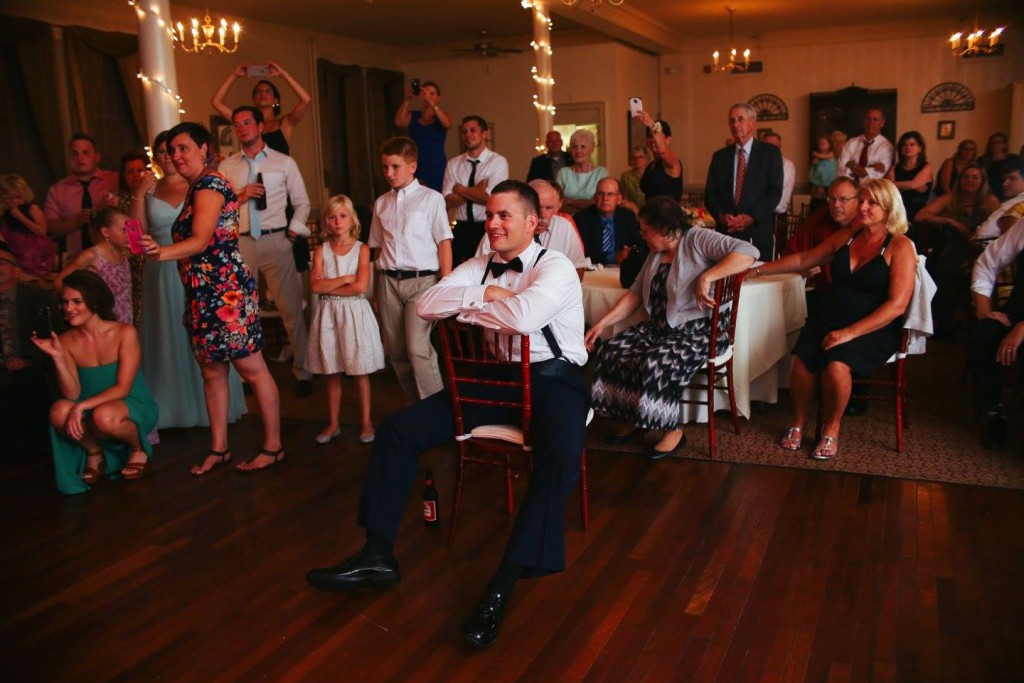 Let's play Maroon 5's Sugar for the cake cutting!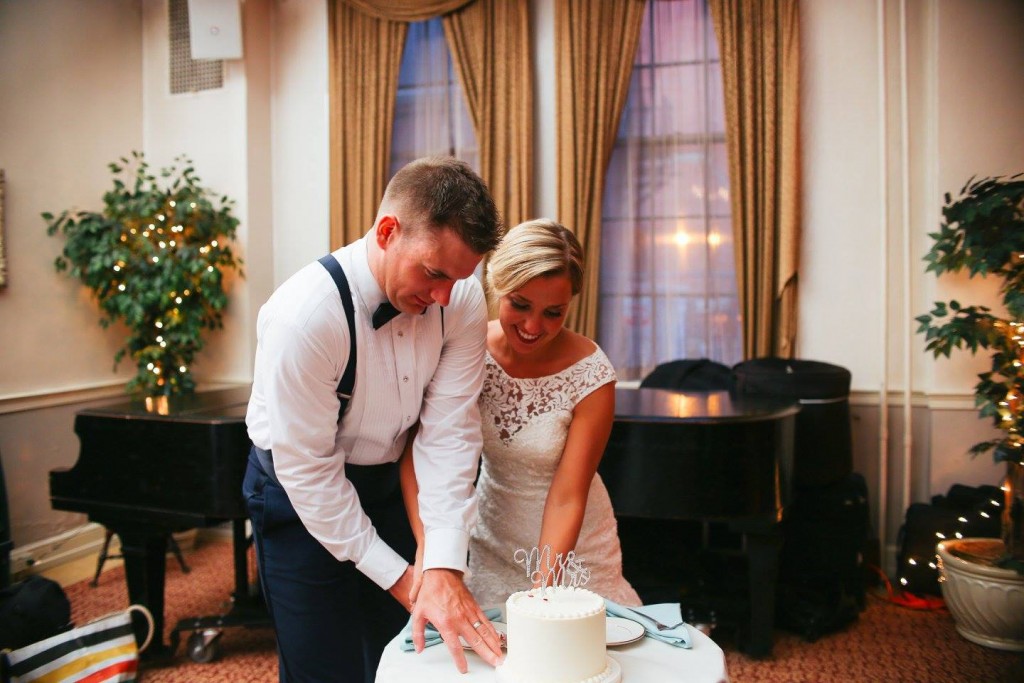 The packed dance floor was full of big smiles and singing to favorites tunes of all time. From We Are Family to Uptown Funk, there was a perfect blend of popular hits to dance the night away. Sweet Child O' Mine was one of the groom's favorites.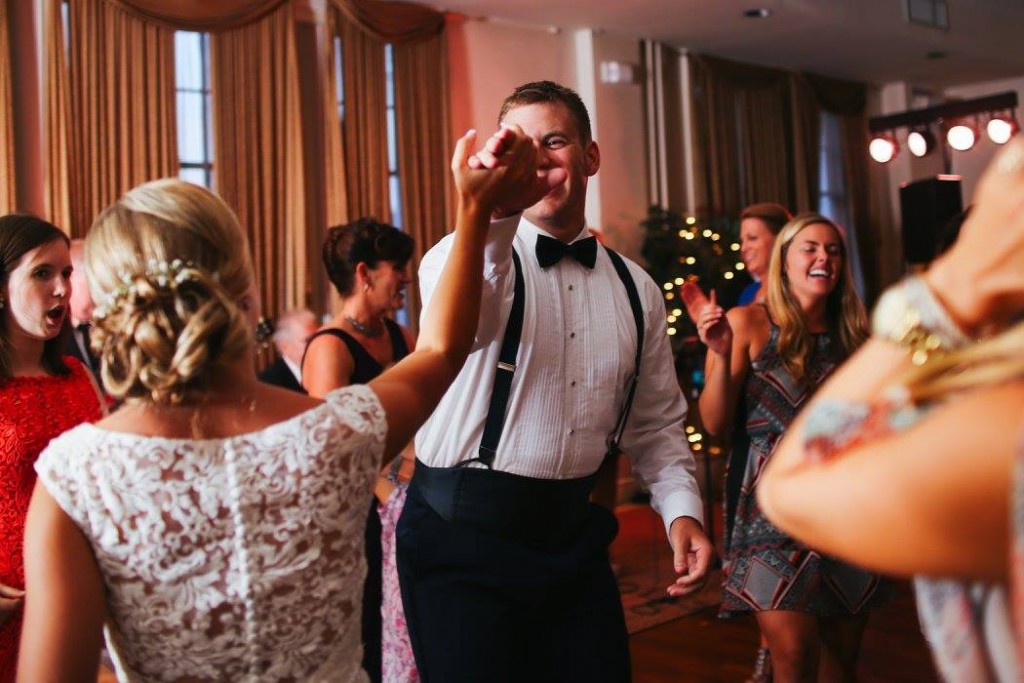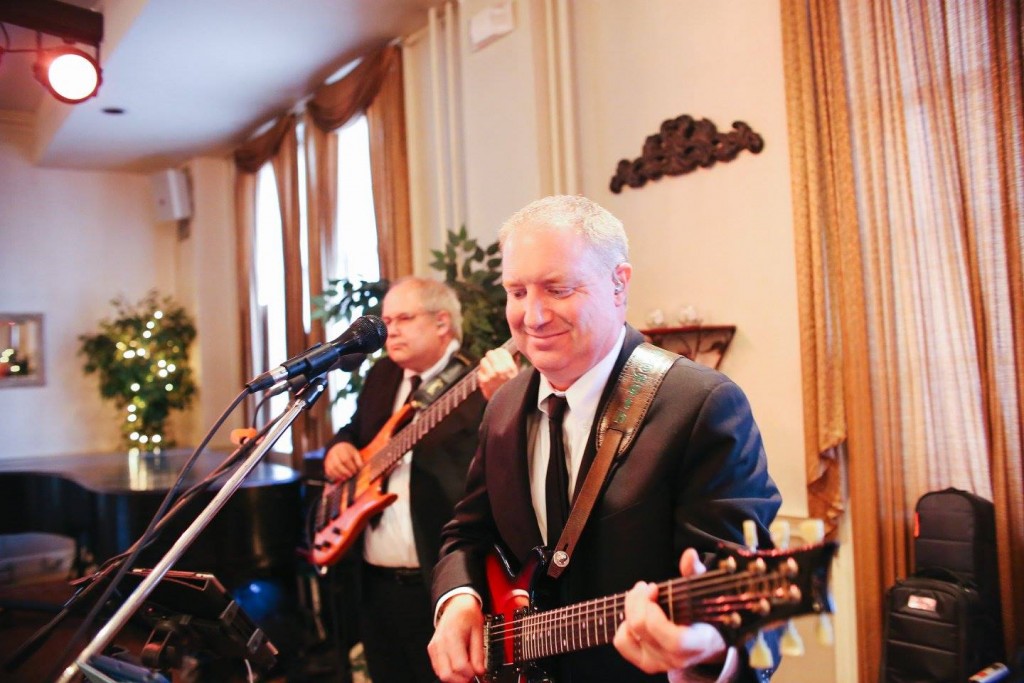 Hannah and Conrad, we wish you a lifetime of happy memories and more smiles. All our best!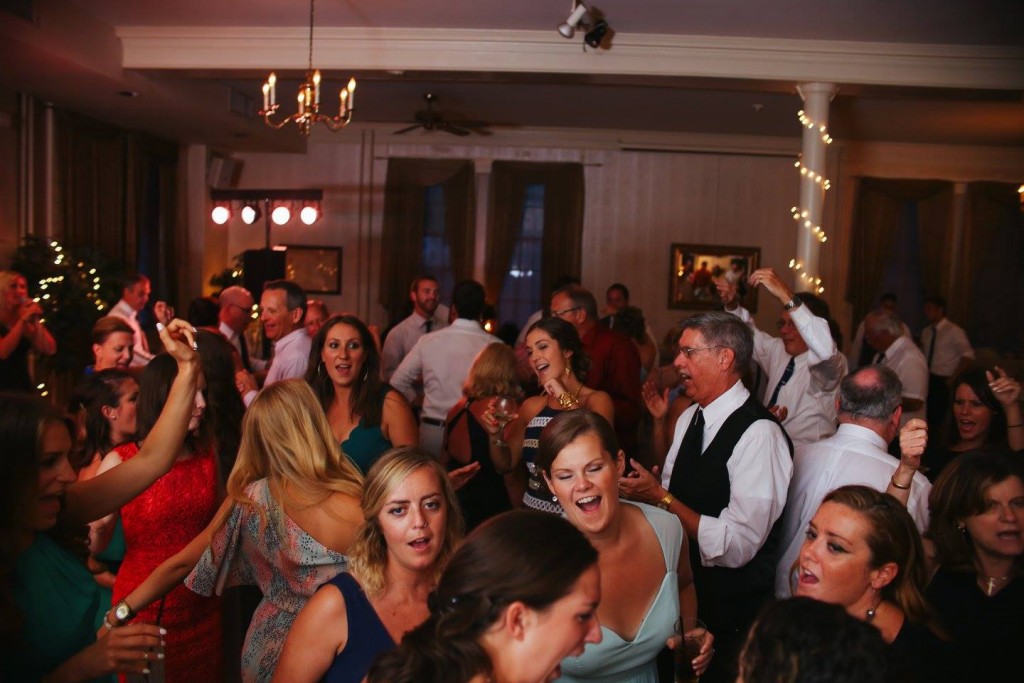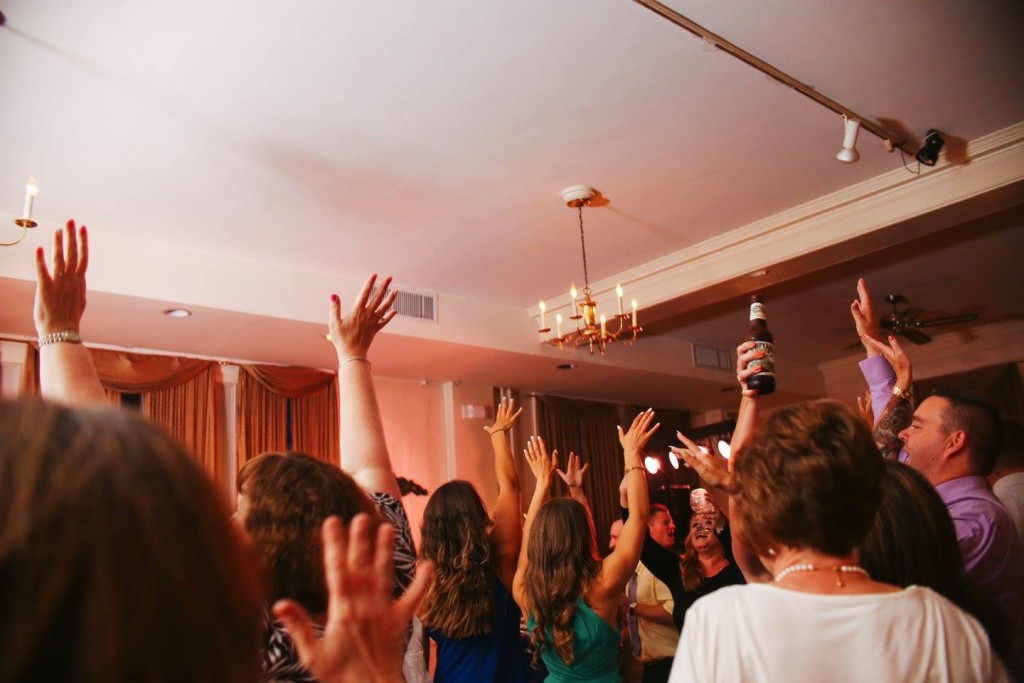 Hannah's review as seen on The Knot: "I would highly recommend Wavelength to anyone looking for a band at their Maine wedding! They were absolutely phenomenal! Johnna, the band manager, was so responsive to my needs. She made me feel well taken care of and was open to suggestions. They learned our mother/son dance song, father/daughter song, and our cake cutting song just for us! They did this with only 3-4 weeks leading up to the wedding as well, I was so impressed! The lead singer and Johnna took the time to organize the wedding party before introductions so everyone felt comfortable. They contacted our venue about set up and details so I didn't have to do any of that! We were dancing the whole night! I saw older people from my church dancing that I had never seen dance! One of my favorite memories is the encore! Everyone was chanting and cheering for the band and then they played Shout! Our reception venue was ROCKIN, so many smiles and laughs. I had to stop and pause a moment during this song just to look at how happy everyone was. Wavelength was professional and did an outstanding job. I also loved how I gave them a songs request list for each different portion of the night, including during their breaks when they played recorded music and they played exactly the songs we wanted which I was so grateful for! Every song they played was a blast! Paul played the piano during our cocktail hour as well and although I was not there I had guests telling me how beautiful it was and how it was an elegant touch to the cocktail hour. We love Wavelength!!!!!!!"