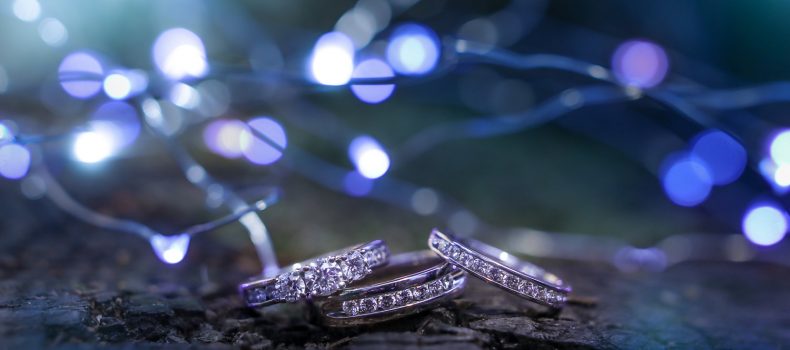 Q & A with Creative Edge Arts
We are excited to introduce you to a wonderful and creative, wedding video team as part of our guest blog series. Josh and Kyle from Creative Edge Arts were kind enough to answer a few questions about wedding film for us. Wavelength has had the pleasure of working with Creative Edge Arts on three weddings last season and found them to be not only professional but very unintrusive with their style and seriously, the nicest guys to collaborate with. We've seen the trend for wedding cinematography and story-telling increase over the past few years and we couldn't be more excited for our couples. Now more than ever, the emotion of the day is created in wedding film that will last for a lifetime. Still deciding on wedding videography? Discover everything you need to know about wedding film and selecting the right option for your wedding from Creative Edge Arts.
What is your wedding video style?
Our videos tend to lean towards cinematic in style, however, we love to cater to our clients wants/needs. To the clients looking for the more documentary approach, we are sure to capture the details of the day from afar by simply documenting the day as it occurs with our multiple camera angles ensuring we never miss a moment. Most clients book us for our cinematic highlight videos where we're able to flex our creative muscles a bit more. Since no two weddings are 100% alike, it gives us a new environment to be creative in. We treat each video like a movie that the couple is able to watch time and time again.
How long is your wedding day coverage?
We actually don't have a cap on our hours of service, which we feel makes us a bit unique. For our videos, we don't like to be restricted by hours. We want every wedding video to be as amazing as possible. To do so, we make sure to get a sense of the schedule well in advance of the wedding day. We arrive on the day of the wedding with more than enough time to capture detailed shots of the venue along with drone footage of the surrounding area. We then meet with both bride and groom while they're getting ready; and we follow them throughout the day. We tend to stay for an hour or two of dancing at the end of the evening following the conclusion of the formalities unless there is a special send off occurring at the end of the night – which we of course stay for! (Bonus points to couples with sparkler send offs!)
Can you explain the difference between cinematic highlight and a feature film?
To us, a cinematic highlight video is just that: a highlight video. It recaps the day from beginning to end in a cinematic approach telling the story of the couple's day. We actually refer to a feature film as a full-length video, but believe the concept is the same. Our full-length videos capture the event in its entirety. The ceremony and reception formalities will be shown from start to finish from multiple camera angles. 
We can film highlight videos with as little as one to two cameras whereas we actually film our full-length videos with as many as eight cameras strategically positioned throughout the event space to ensure we never miss a shot (don't worry – we're very unobtrusive). 
What equipment do you bring to the wedding?
We come with an arsenal – if we're being honest. Most of our clients do tend to get some combination of full-length and highlight videos. Therefore, we're filming with our whole fleet. We have a drone, eight DSLRs, and two GoPros. In addition, we have five audio recorders. Of course there are a number of accessories and other tools that we bring along and use as well such as tripods/monopods and our gimbal system.
How do you capture the audio?
As stated above, we have five recorders with us at every wedding. We use them strategically for each main event from the day. For example, during the ceremony, we hook up one recorder to the groom, and one on the officiant; one is strategically placed near the main altar to capture ambient audio; another is placed in the back of the ceremony capturing ambient; the last is a directional mic that we face towards the main altar. We use the officiant's mic when he/she is talking, and the groom's mic when the bride/groom are talking. We put in some low ambient in the background to make it feel more realistic as if you were there instead of it sounding like one person is in the room. 
How long will it take to receive our finished video?
The short answer is as soon as possible. It obviously depends on what we were booked for: a 4–6 minute highlight video is going to take us much less time to produce compared to an 8–10 minute highlight video, a full-length ceremony, and a full-length reception formalities video where there were eight speeches all lasting five–ten minutes each. If it's the beginning of the season, and we're producing a normally-booked package, we can be shipping the video to the couple in three to four weeks. We do have a four-month turn-around stated in our contract. It's put in place to give us plenty of wiggle room – especially come October/November when we're getting ready to film out last wedding of the season after previously filming each of the past ten to fifteen weekends in a row. We don't like to rush any of the videos. Like we've said before, each wedding is unique and we craft our highlight videos based on the couple and how the day went.
For more teasers and highlight films, visit Creative Edge Arts/Wedding Videography.
For another wedding film example, visit our blog post with Tyson and Elisha at Live Well Farm.