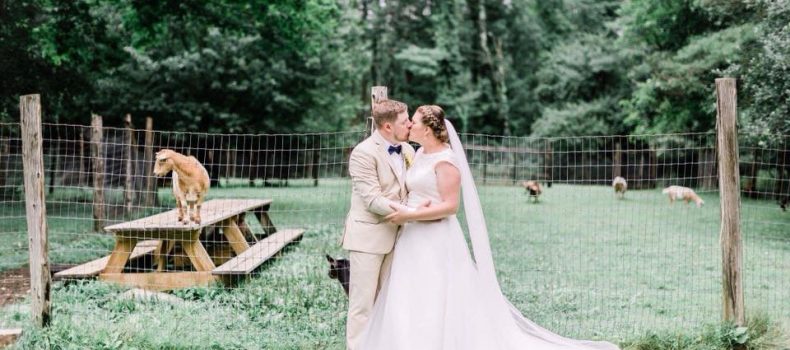 Rustic Josias River Farm Wedding
Jessica and Sean are one of the most real, fun loving couples we've had the pleasure to play for and so madly in love. True to themselves, this couple made their farm wedding day their own at the natural and rustic, Josias River Farm. Filled with love, a casual simplicity and dancing to a Bohemian Rhapsody like we've never seen before, it was an unforgettable celebration.
Maine weather can be tricky and when you are planning for an outside ceremony, you need a backup plan just to be cautious. The historic Maine barn at Josias River Farm in Cape Neddick, Maine couldn't have been more perfect. Jessica and Sean were married in the barn followed by a relaxed vibe for cocktail hour and dinner with wood fired pizza outdoors. Paul and Paul played a solo and duo combination to provide entertainment for the ceremony, cocktail hour and dinner.
The celebration continued or should we say, just got started, when the reception kicked off inside the barn starting with wedding party introductions. This group was a lot of fun! Jessica and Sean asked for 'Everybody' to join them on the dance floor before slowing it down for their first dance. They chose 'Can't Take My Eyes Off Of You' for the first dance. Sean and his mom danced to 'You'll Be In My Heart' by Phil Collins and then Jess's special dance with several important men in her life who have been father figures, we learned Billy Joel's 'New York State Of Mind'. She ended the song with her mom. Not a dry eye in the house! So, what do we play next? 'Can't Stop the Feeling'" by Justin Timberlake to make things happy again.
They had the coolest dessert. SubZero Ice Cream & Yogurt was amazing and the liquid nitrogen made for some really cool photos! We brought everyone back inside to play Bohemian Rhapsody on an ipad for Jessica and Sean and friends. The barn was rocking! The night ended with a few recognizable favorites that included something for Boston and their New York side.
We are excited to share special moments throughout this day with photos provided by Sarah Elizabeth Photography. Thank you, Sarah! So many smiles from Jessica! Thank you both for sharing your biggest day with us! "And when you smile The whole world stops and stares for a while"…Just The Way You Are by Bruno Mars.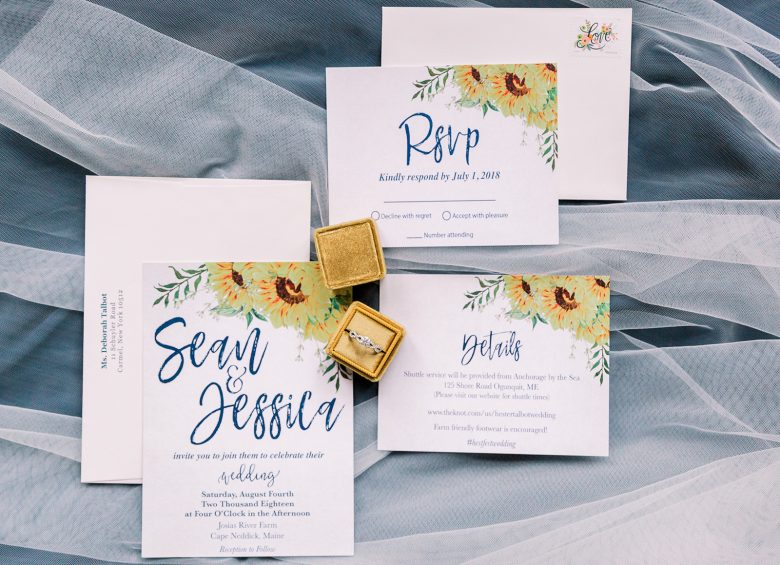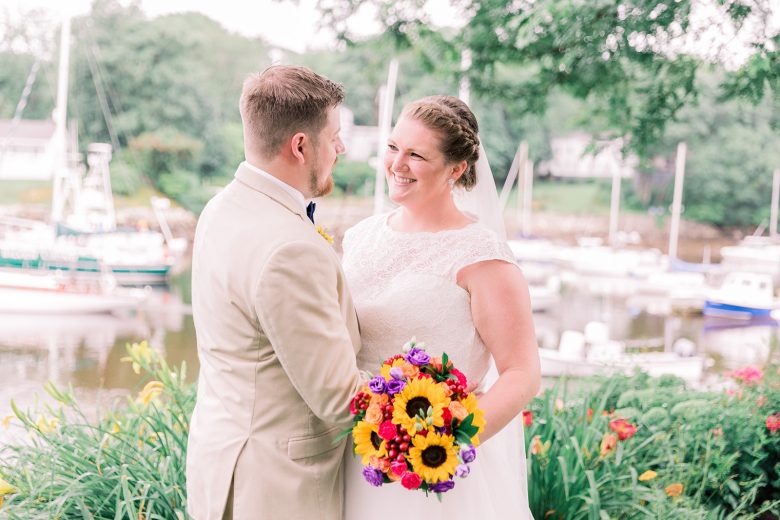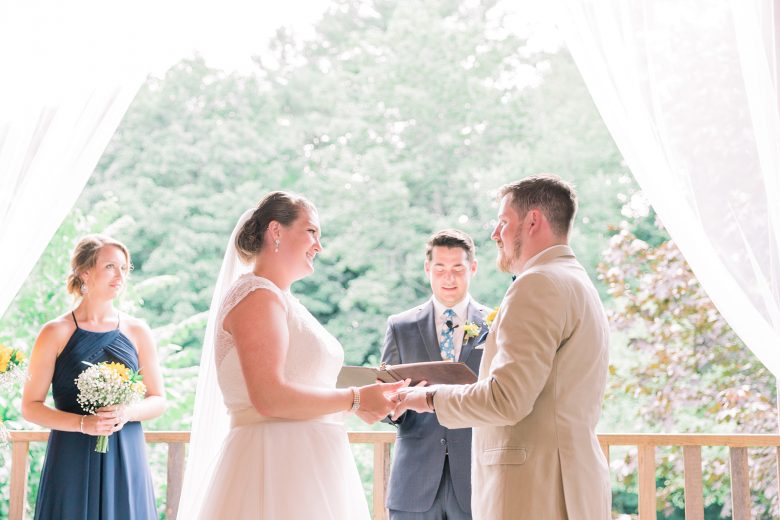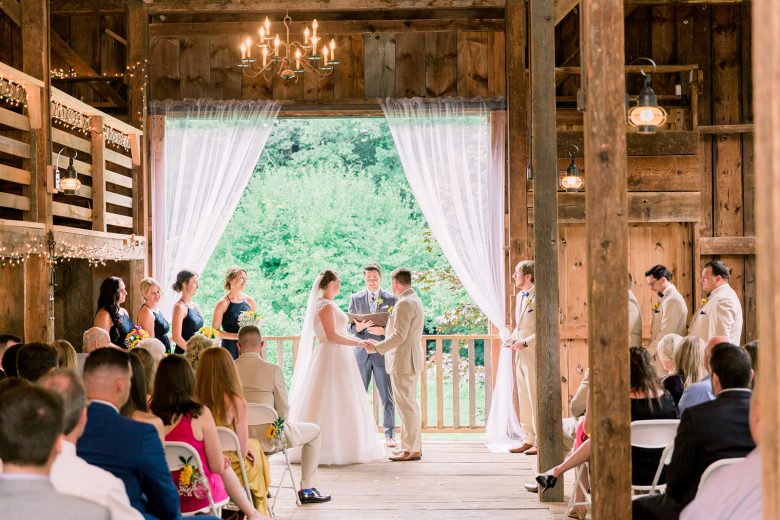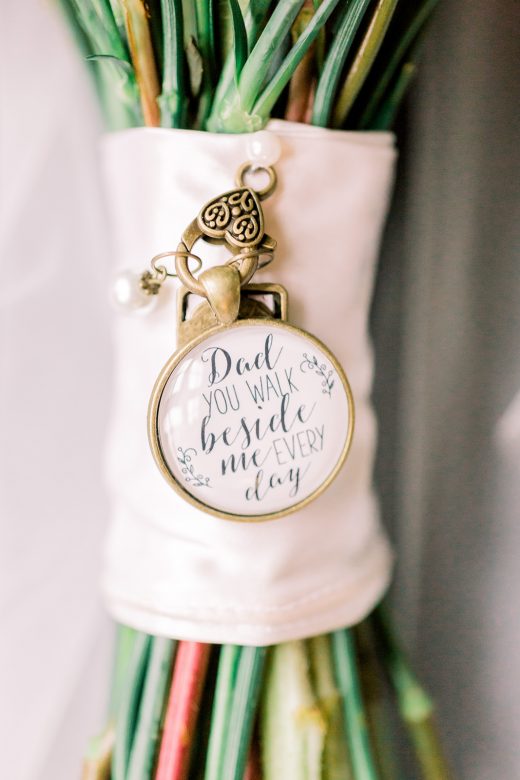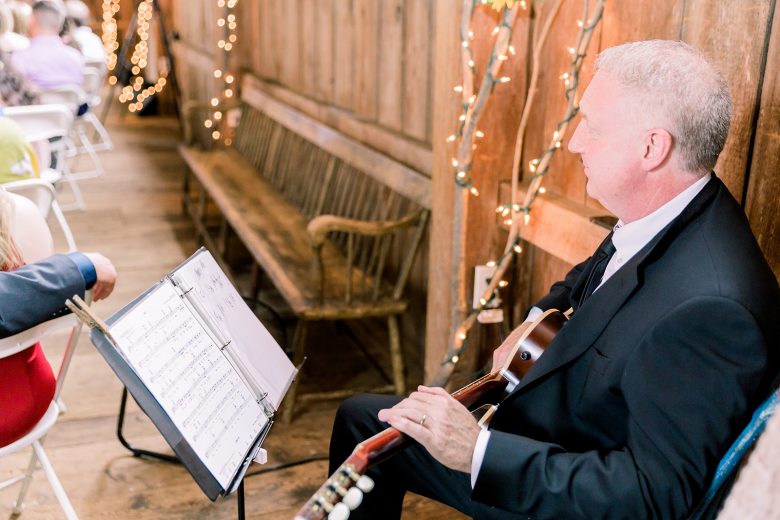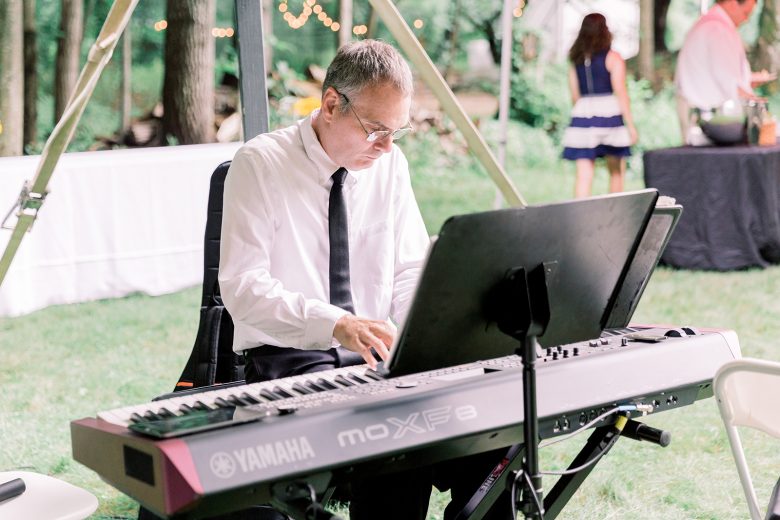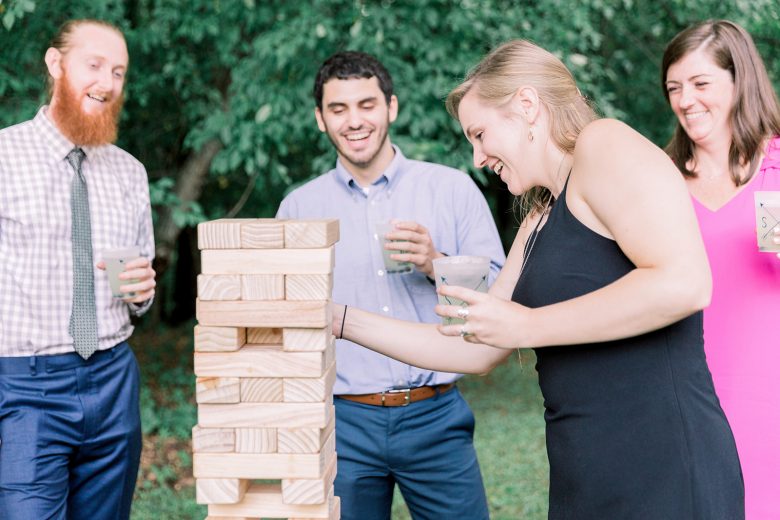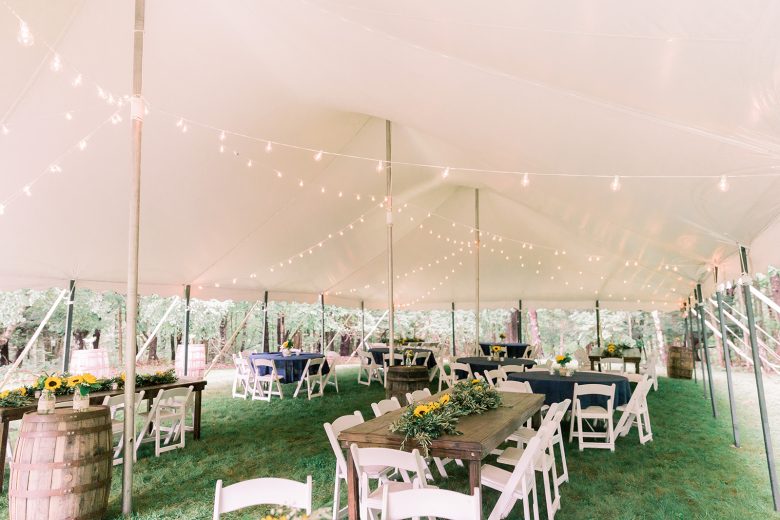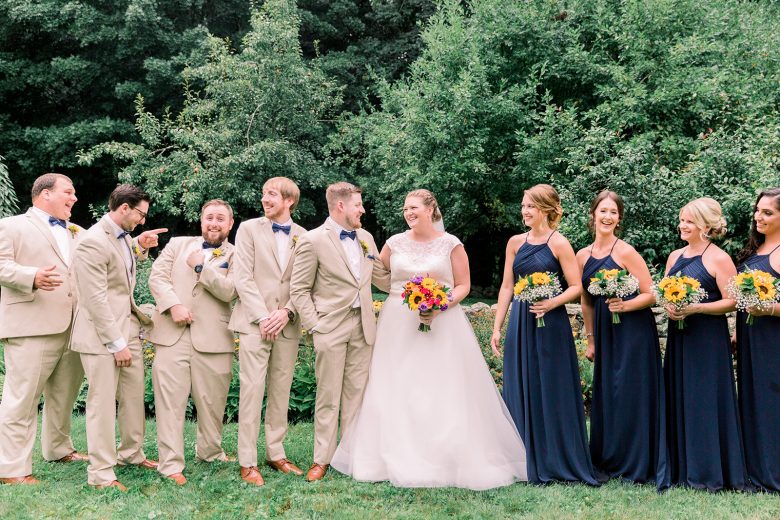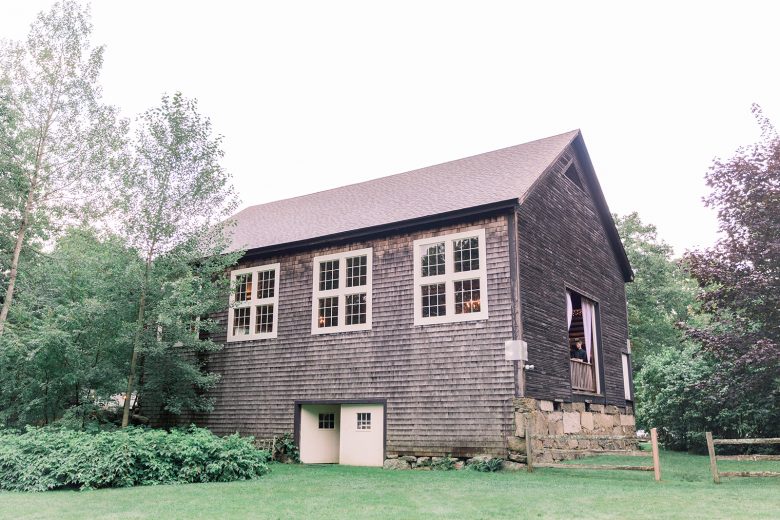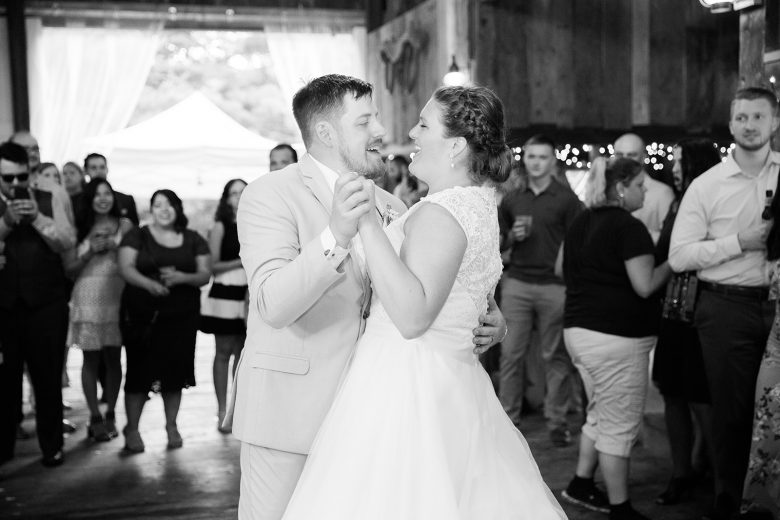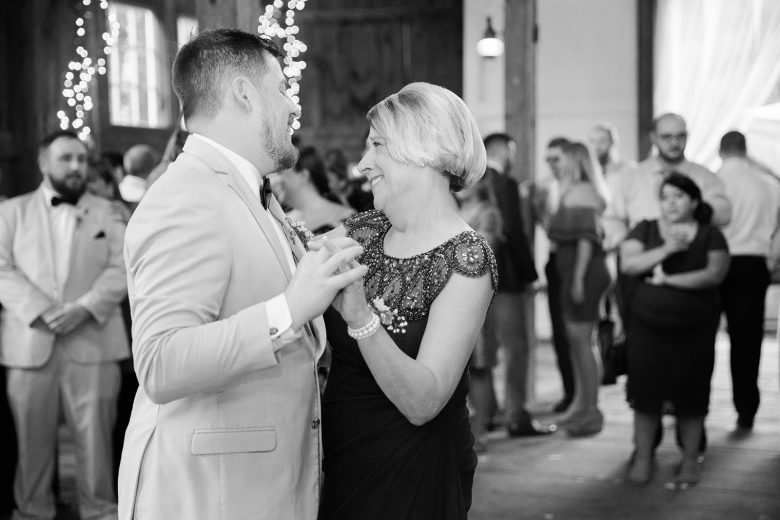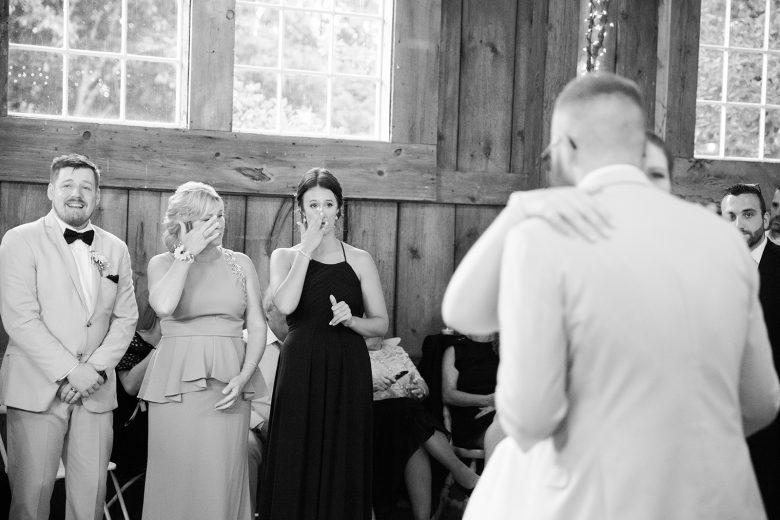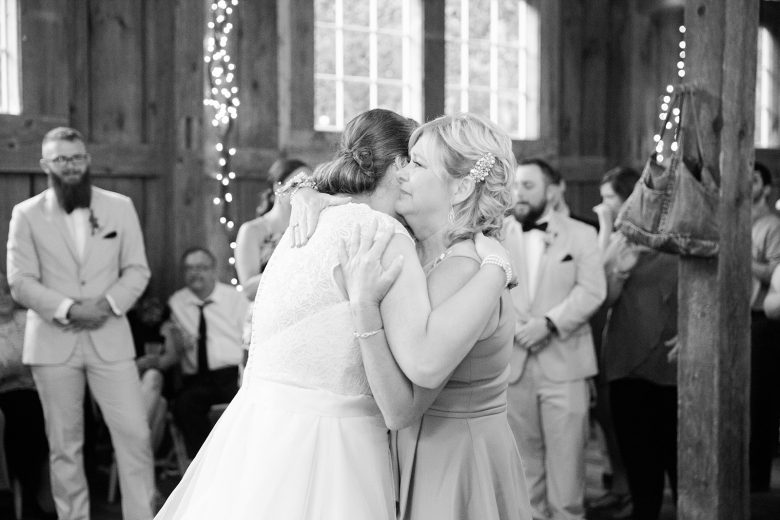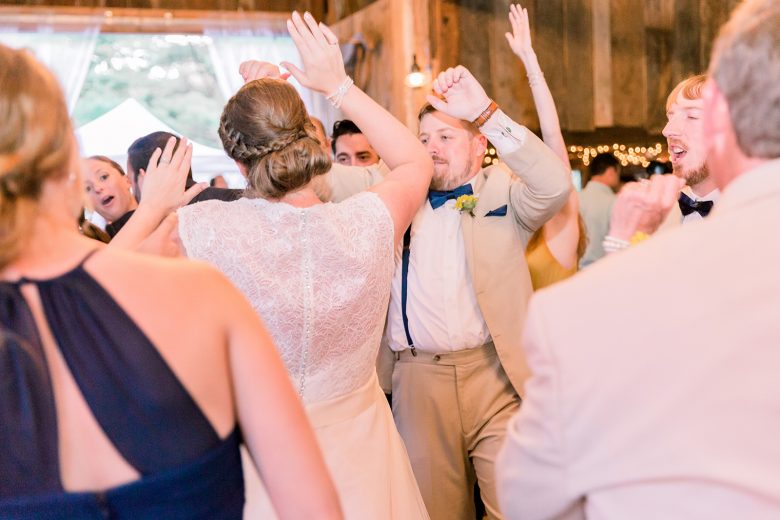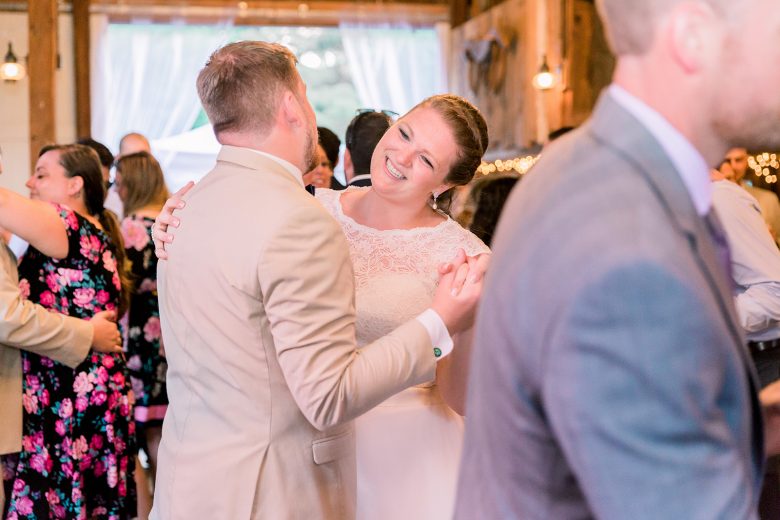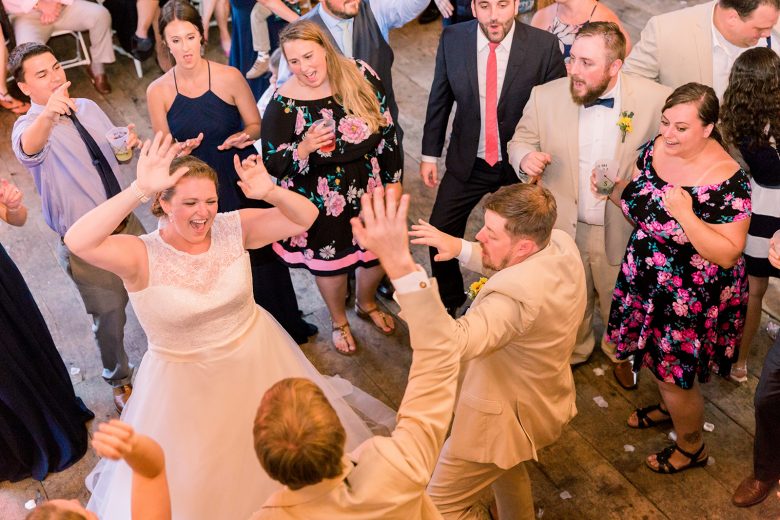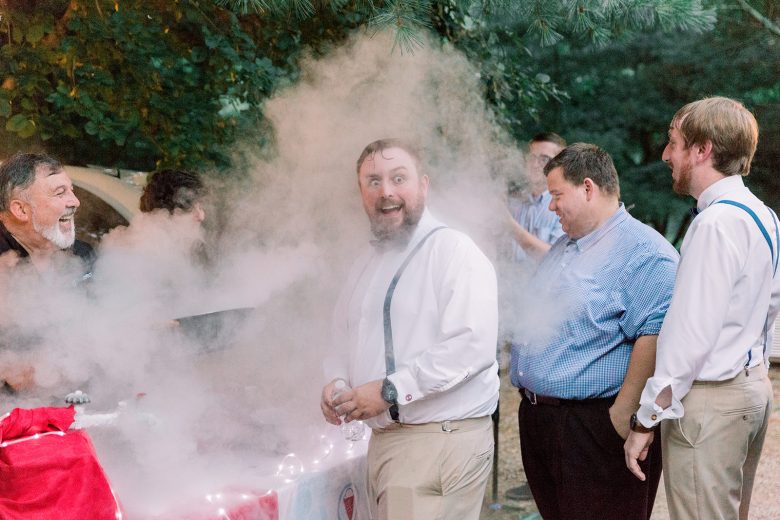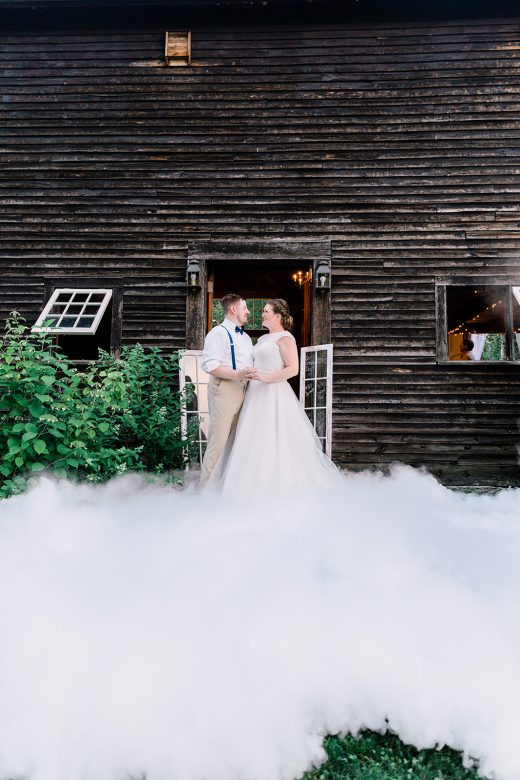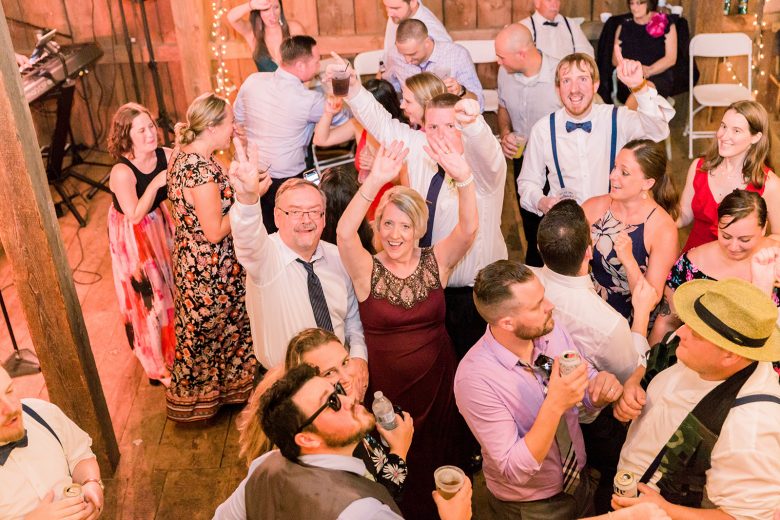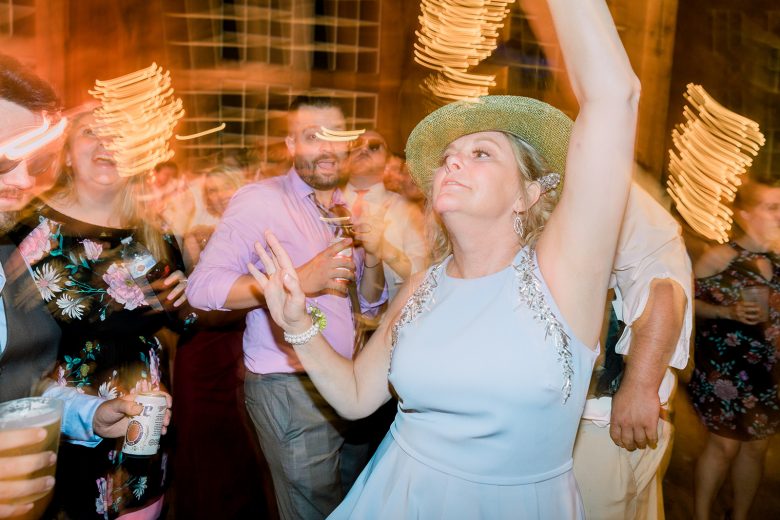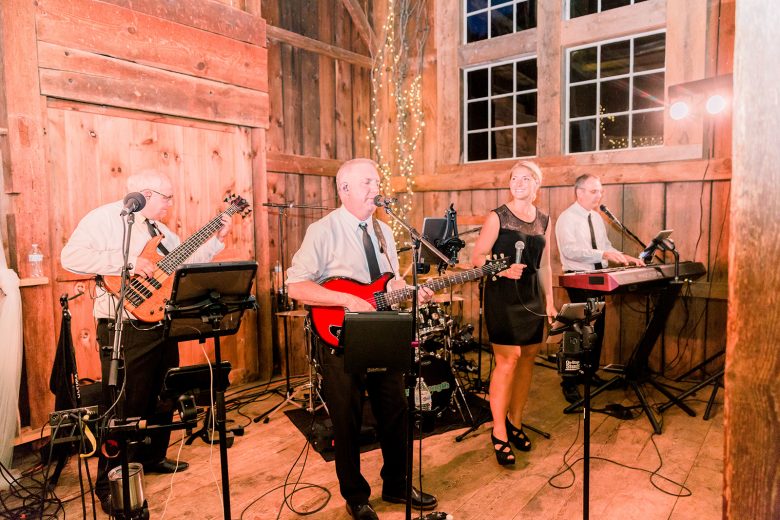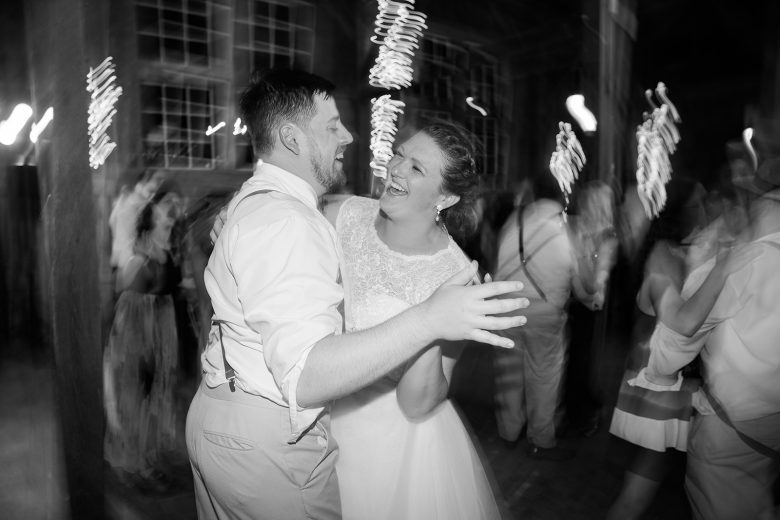 Jessica's review on The Knot: 'When I sat down to write reviews for my wedding, I immediately knew I needed to start with Wavelength. They were all around incredible!!! The band was recommended to us by our venue and as soon as we reached out we knew the process would be smooth sailing. Johnna, the band's manager, has some of the best communication skills I have ever come across and, not only that, she is so incredibly sincere, flexible and caring. The entire planning process was easy!!! Now, when it came time for the wedding, Johnna reached out to the venue for setup details and we chatted about the flow of the evening. I felt so reassured it would all be smooth and wonderful. It was! From the start with ceremony music to the last beat of the night, the band made our guests and us very happy.
The acoustic guitarist played beautiful Beatles songs throughout our ceremony. One guest commented on the transition from Black Bird to Here Comes the Sun and how seamless it was. Cocktail hour and dinner had lovely, calm keyboard and guitar music while everyone mingled and ate. They were also amazing with working on the sound system and having the microphone ready for any announcements. Then, the real party started. From the second we were introduced, the band was upbeat, having a blast and sounded incredible! The dance floor was NEVER empty!!!! For our special dances, the band was so flexible in learning new songs and they even managed to play in a way that allowed the bride to dance with multiple people for her dance. Again, seamless!! As the partying continued, the band interacted with guests, guests got friendly with them cheering them on and no one could stop dancing!!! Wavelength, as we look back, we will always remember how incredibly special you made our night. We thank you from the bottom of our hearts and only hope that we can find each other again to dance in the future!!"
Vendors:
Venue: Josias River Farm
Photography: Sarah Elizabeth Photography
Catering: Pizza by Fire
Dessert: SubZero Ice Cream & Yogurt 
Tent/Rentals: Exeter Events & Tents
Hair/Makeup: Salon Loka
Transportation: The Ogunquit Trolley Company
Videographer: Stephen McAlpin
Ceremony/Reception Band: Wavelength
Let Wavelength provide the soundtrack for the story of your special day! Learn more here.