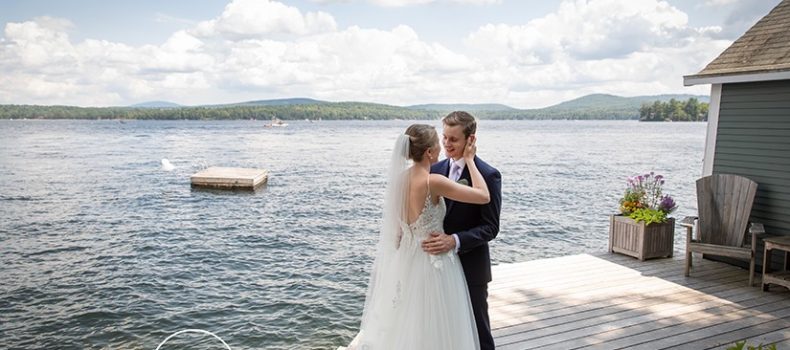 Inn At Pleasant Lake Wedding
To say that this wedding day at the Inn At Pleasant Lake was magical is an understatement! We are so happy Taylor had her dream wedding that she's been planning since she was five at the lake in Sunapee, New Hampshire, where she's been enjoying summers for years. She celebrated her love with Trevor at her favorite lakeside retreat and it was one of the sweetest weddings we've ever seen. The lake was sparkling, flowers were in bloom, music filled the air, and this sweet couple was absolutely glowing.
Taylor and Trevor met at Colby College in Maine. Trevor's job brought them to London which is where they were when they first reached out to us for their wedding entertainment. Before the wedding, they moved back to the States and closer to friends and family in Boston. We were excited to finally meet in person and couldn't be more happy for them and their future together.
Thank you to Nikki Cole Photography for sharing your beautiful images with us for this post!
Ceremony Music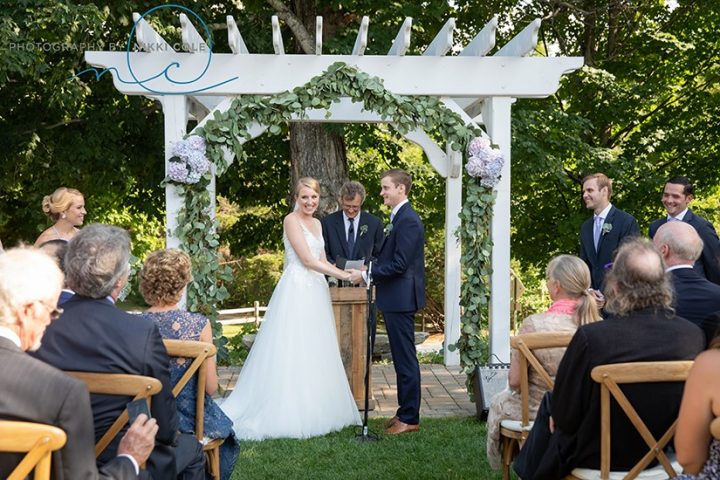 Wavelength guitarist, Paul French, played for Taylor and Trevor's beautiful ceremony at the Inn at Pleasant Lake. The bride and groom selected Pachelbel's 'Canon in D' for the bridesmaid processional, 'Can't Help Falling in Love' by Elvis for the bride processional and Jack Johnson's 'Better Together' for their recessional. Taylor's Uncle Jim performed a special song during the ceremony following two readers. There were many details that went into making this day so incredibly personal for them.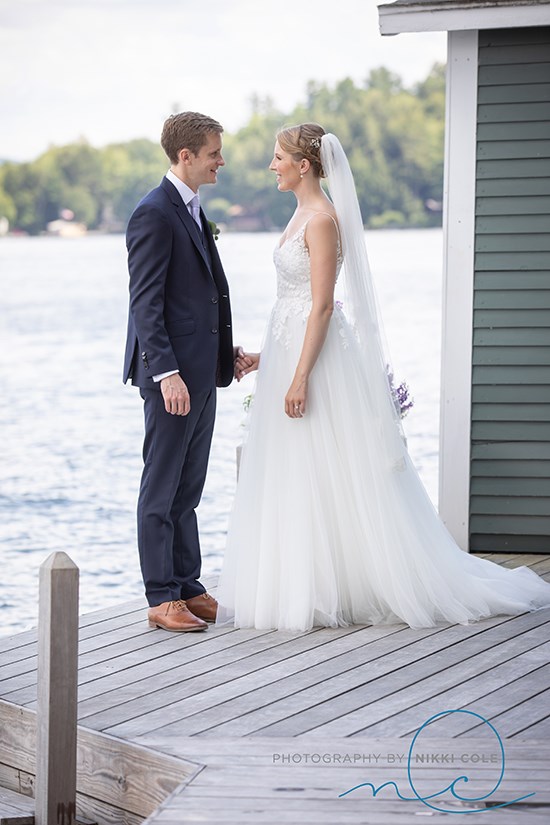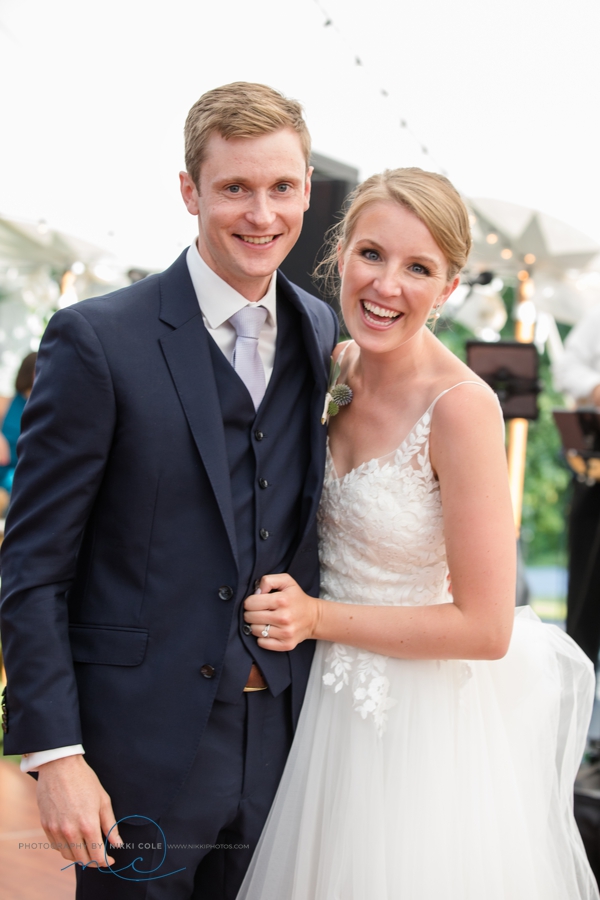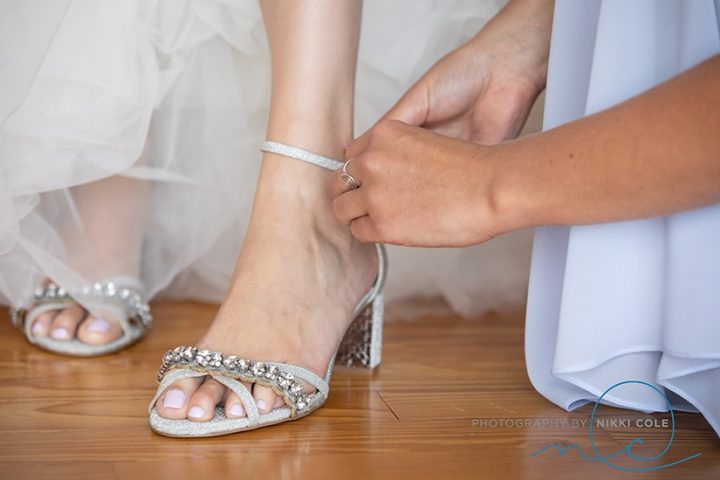 Special Dances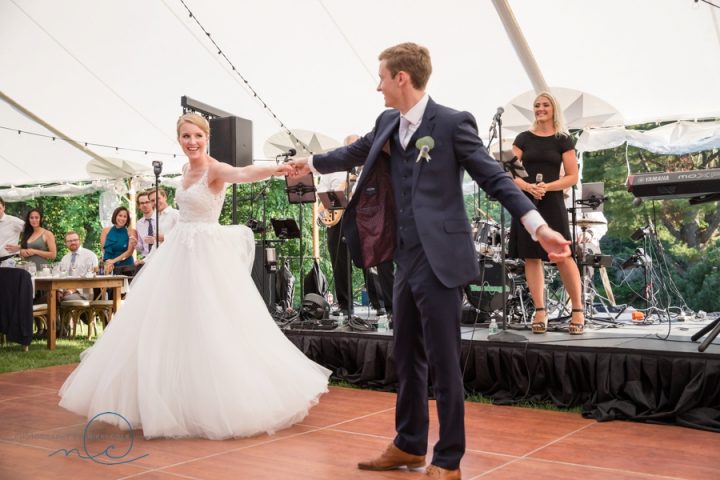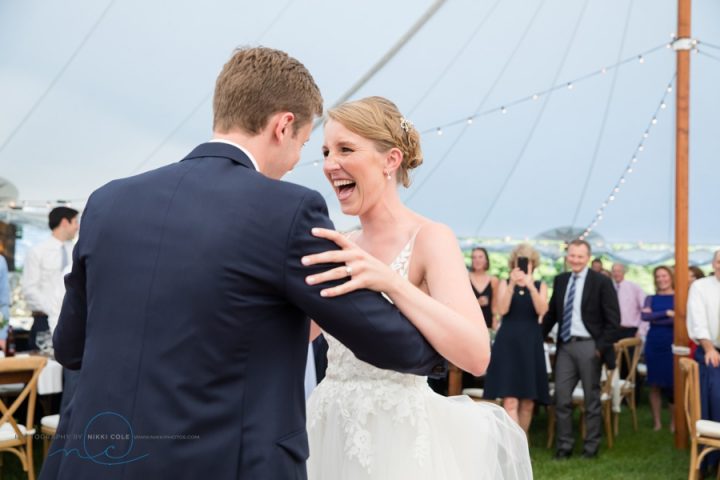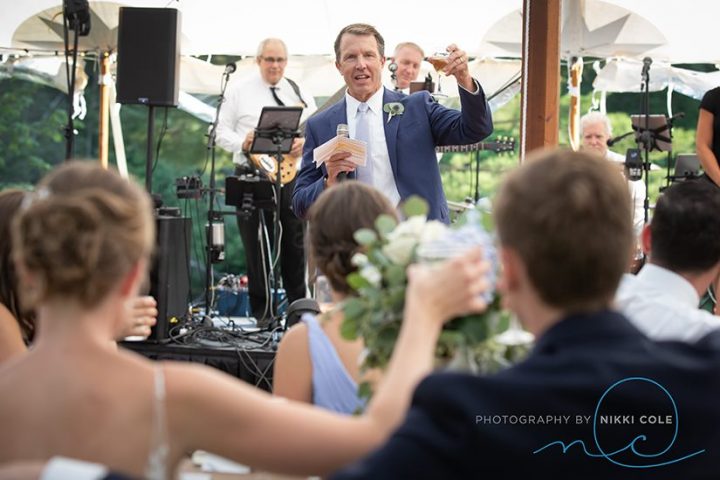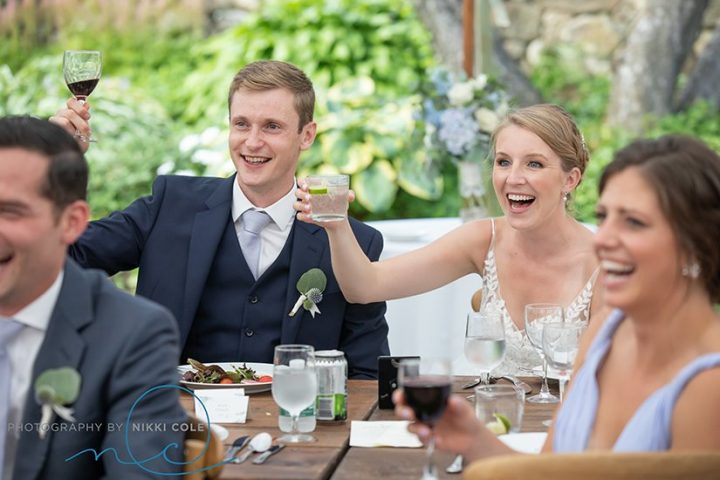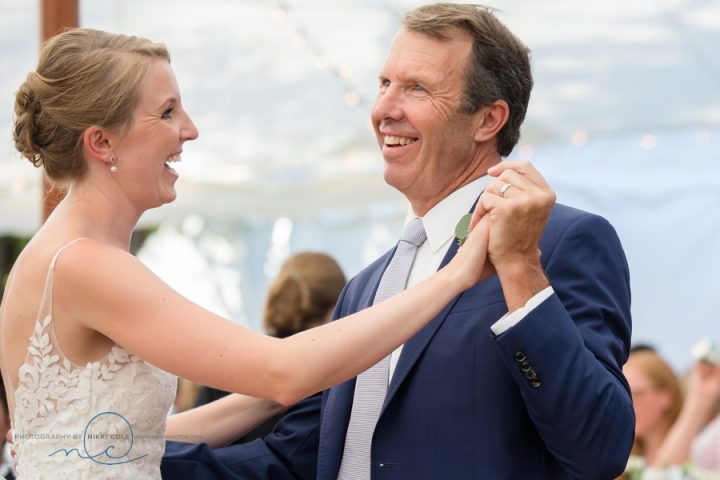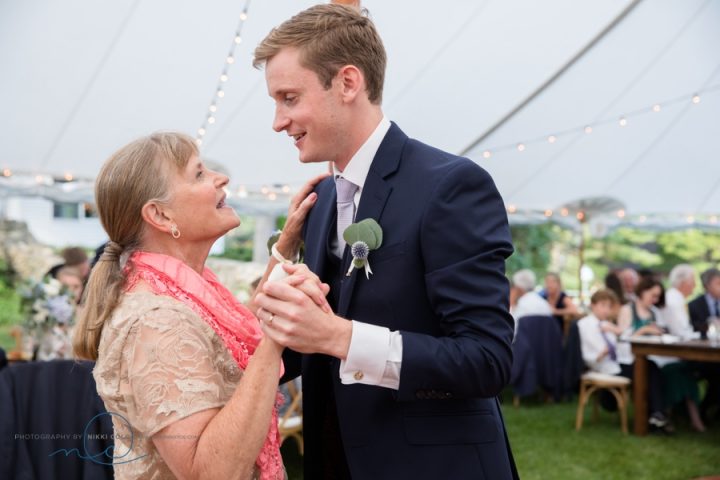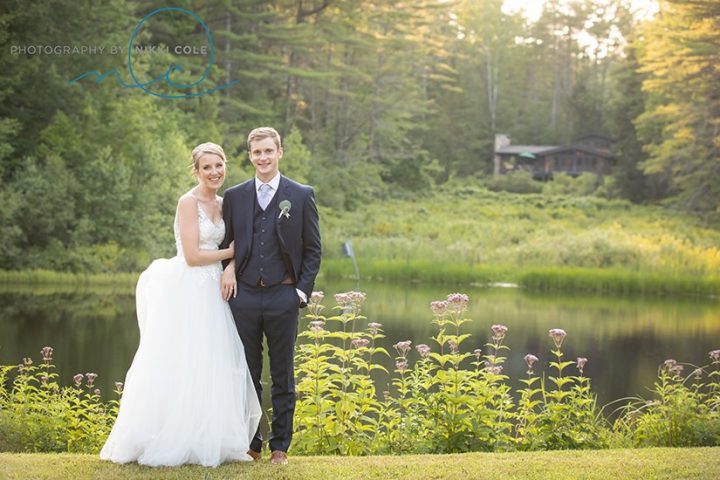 The Reception
The energy at this wedding was off the charts! The dancing started during the dinner set and these smiles say it all. Wow, what a day at the Inn at Pleasant Lake for Taylor and Trevor's wedding, it was AMAZING! Taylor Swift"s Love Story was one of our favorite songs during the dinner set where everyone got up and joined the love birds and their wedding party on the dance floor. No one felt rushed during the five-course dinner and simply enjoyed the summer evening, and live music, letting the special moments linger. These two were incredibly thoughtful and gracious hosts and we couldn't be more grateful that they chose our band to orchestrate their dream wedding. Congratulations, Taylor + Trevor!  We wish you the most amazing life together!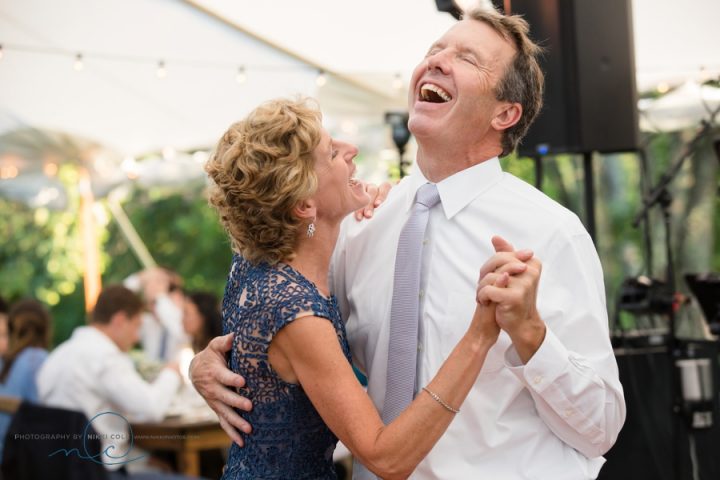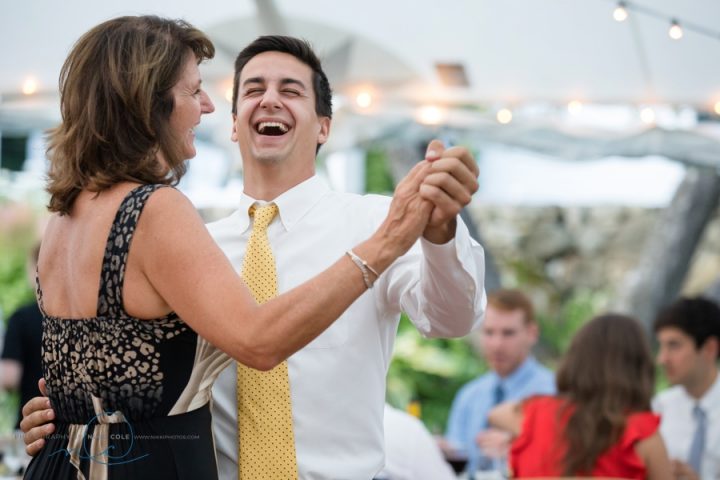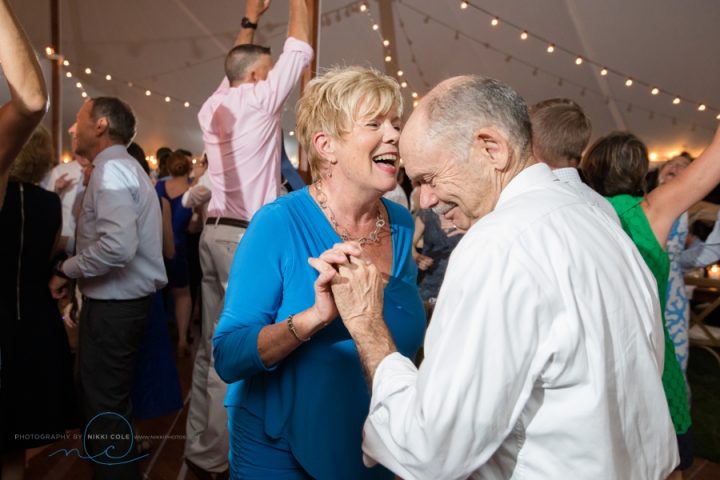 Venue: The Inn at Pleasant Lake
Caterer: Oak & Grain
Photographer: Nikki Cole Photograph
Florist: Allioops!
Rentals: Lakes Region Tent Rental
Ceremony and Reception Band: Wavelength
New Hampshire's Lake Sunapee region is incredibly beautiful and offers another gorgeous wedding venue at The Fells. For inspiration, go see this New Hampshire wedding at The Fells on our blog.