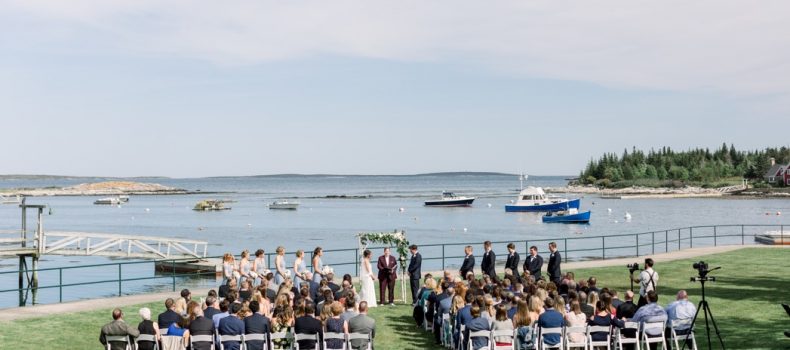 Newagen Seaside Inn Maine Wedding
Aimee and Mat got married at the beautiful Newagen Seaside Inn in Southport, Maine. You'll see how Rachel Buckley Weddings captured it perfectly. One of our favorite venues near Boothbay Harbor at it's finest with the ceremony and gazebo backdrops, rocky coast for photos, and a stunning oceanfront room for dinner and dancing that provided some seriously fun moments to remember. Walking into their new life together on a beautiful day in June, Aimee and Mat celebrated with an electrifying dance floor. The day was a dream!
Their sweet love story all started on the high school soccer field over 10 years ago in Amherst, New Hampshire. A decade later, here they are at their beautiful Maine wedding celebration with their amazing friends, a gorgeous view, blue color theme, stunning florals, talented photographer and videographer, great soundtrack and the perfect wedding dress. Aimee's dress was actually called Fleur Aimee by designer Rebecca Schoneveld in Brooklyn, NY. A uniquely personal touch for her wedding day!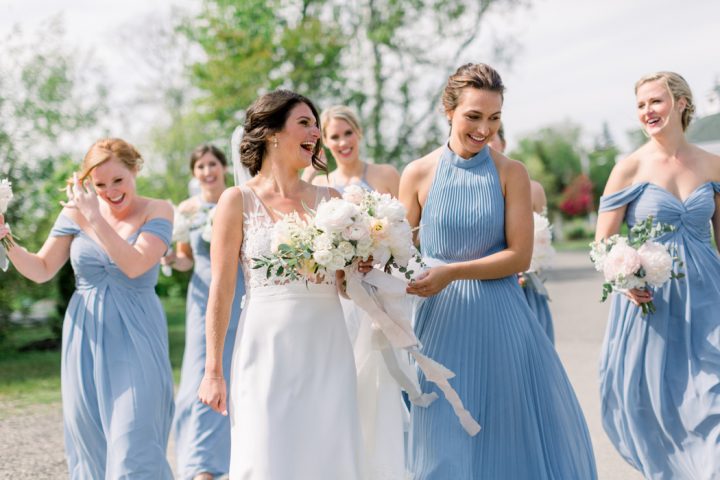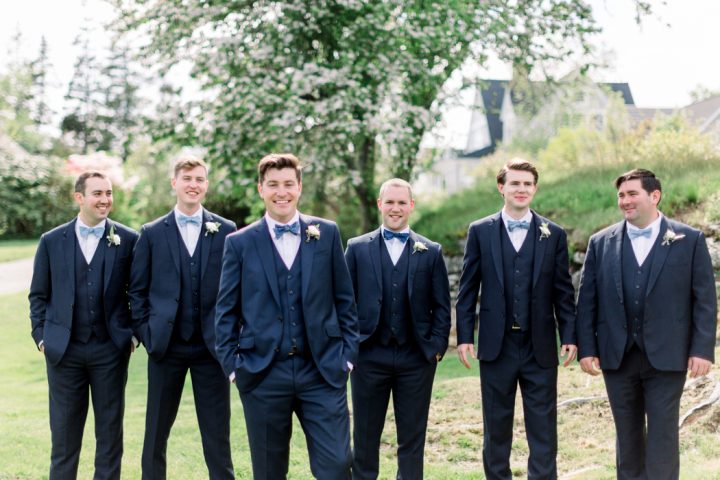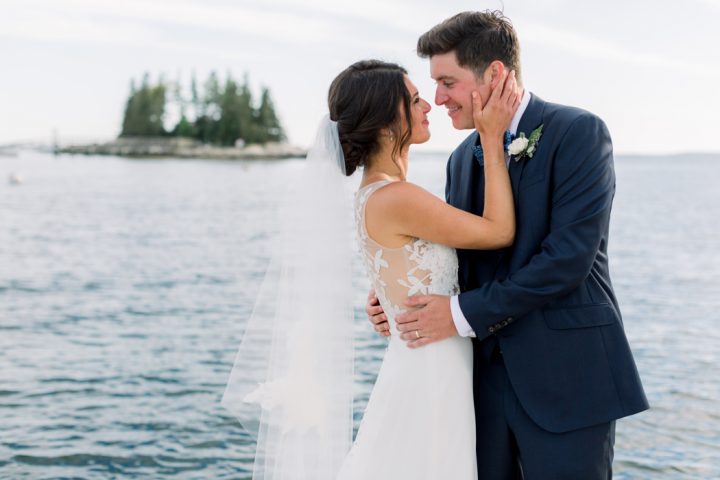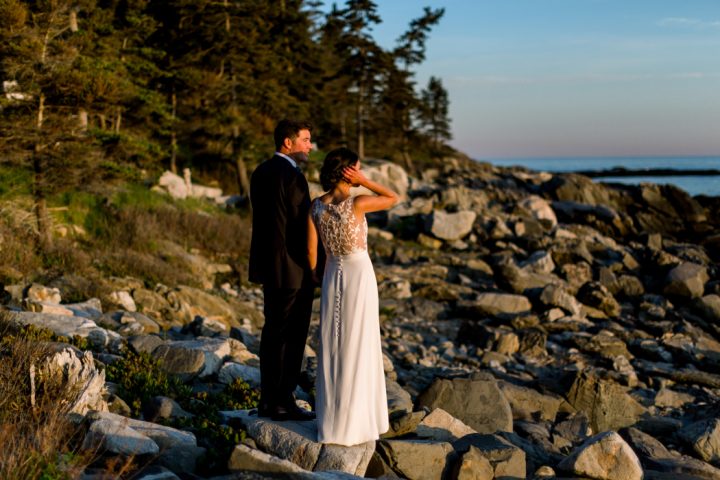 The Music
Paul played guitar for both the ceremony and cocktail hour. The ceremony songs included 'Somewhere Over the Rainbow' for the bridesmaids, 'Blackbird' for the bride processional, and 'Signed, Sealed, Delivered' for the recessional. We learned their first dance, 'Grow Old With Me' by Tom Odell. What a magical song for these two! Aimee's dad chose 'What A Wonderful World' by Louis Armstrong for their father/daughter dance and Mat and his mom asked for 'Humble and Kind' by Tim McGraw for the mother/son dance. We're keeping this one on the favorite list! 'Come On Eileen' was Mat's request for old times sake and Aimee asked for Crosby Stills and Nash's 'Our House' for her sorority sisters. In the end, it was the perfect vibe from the first note to the last.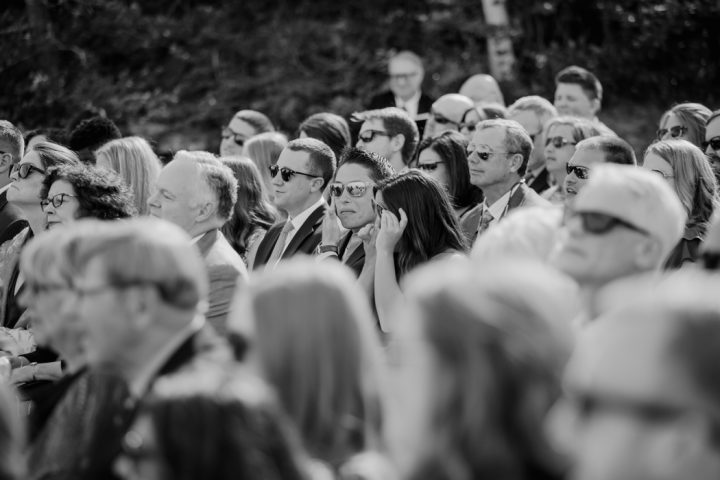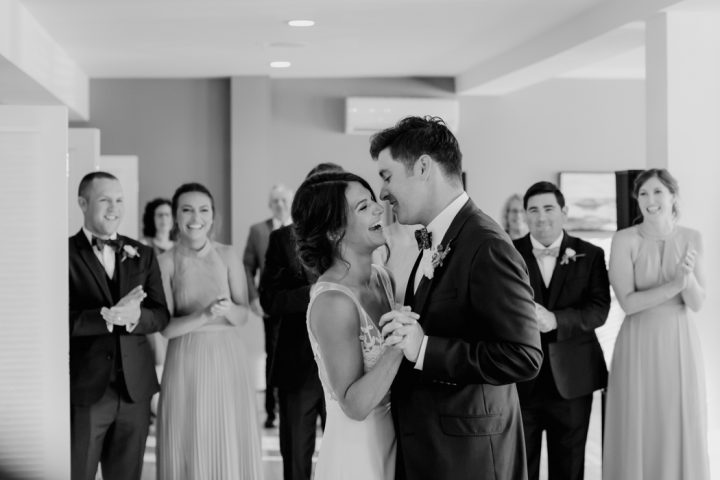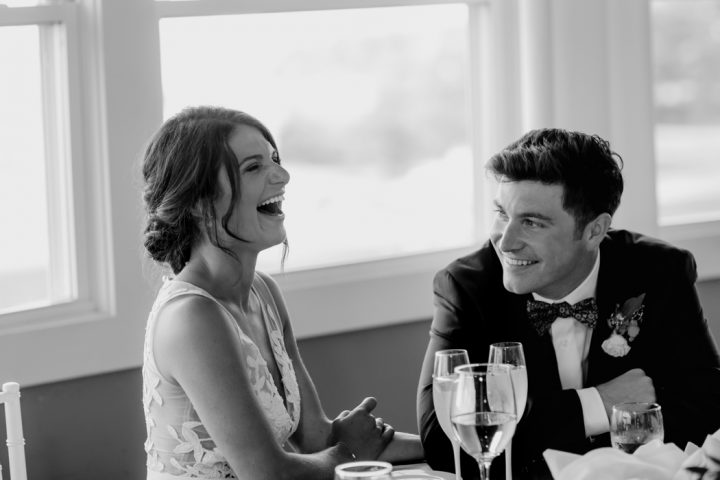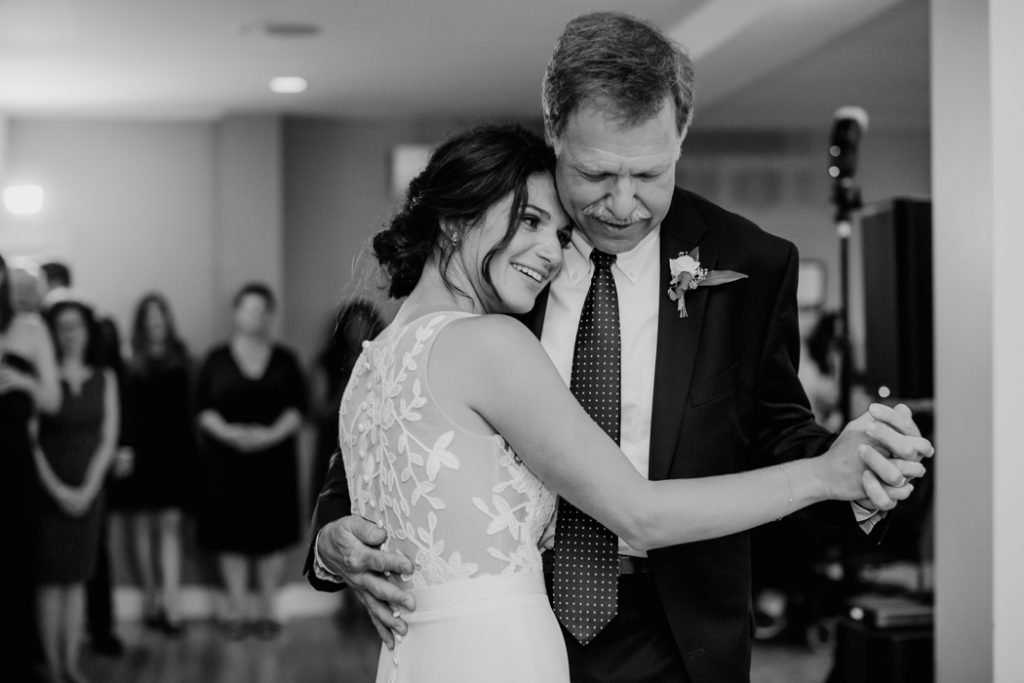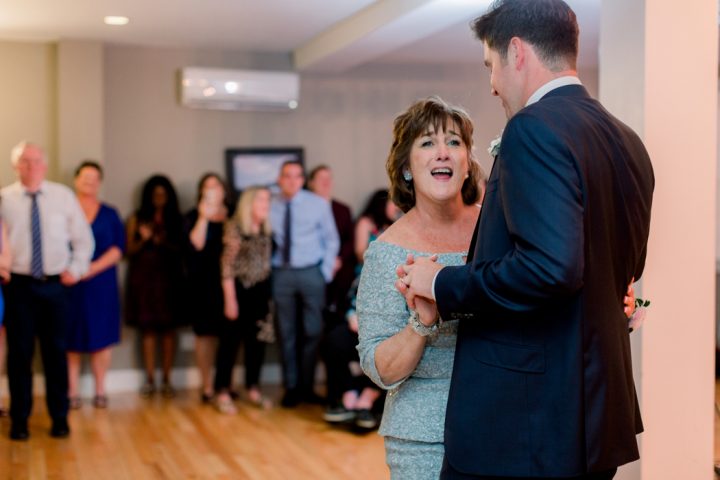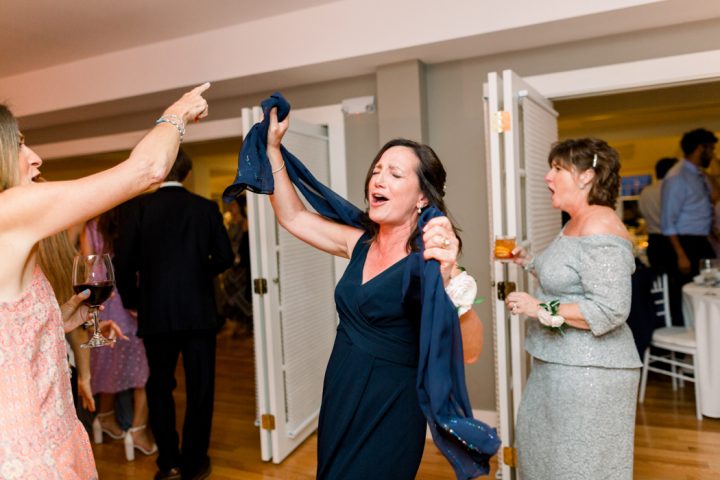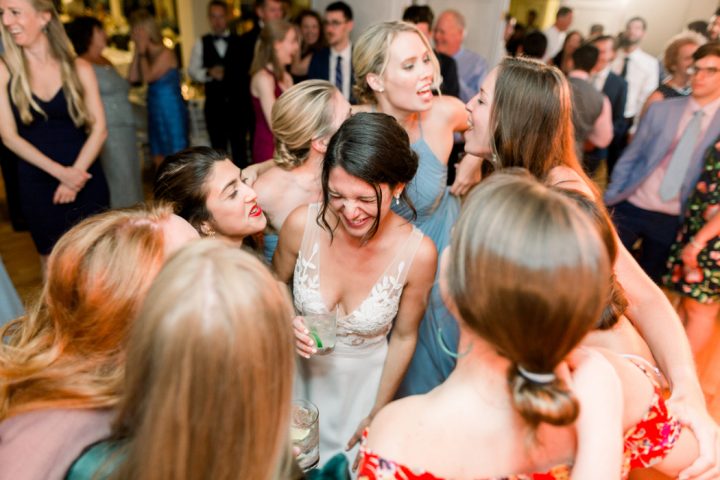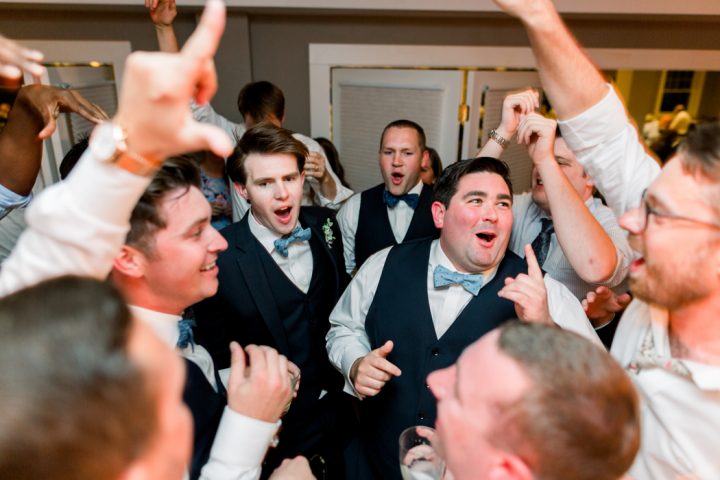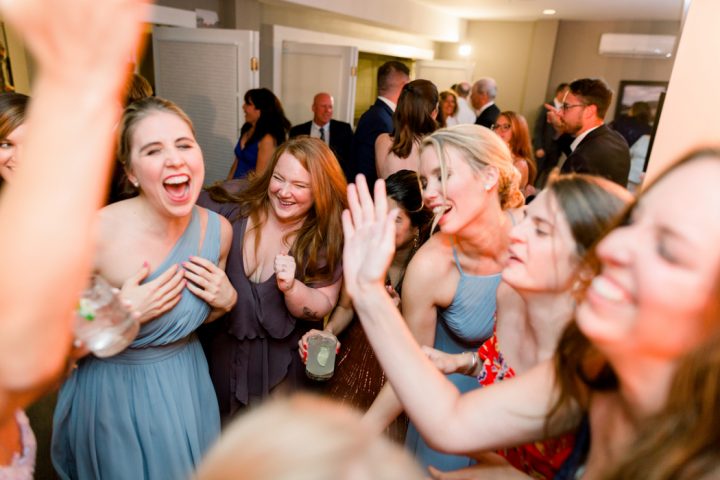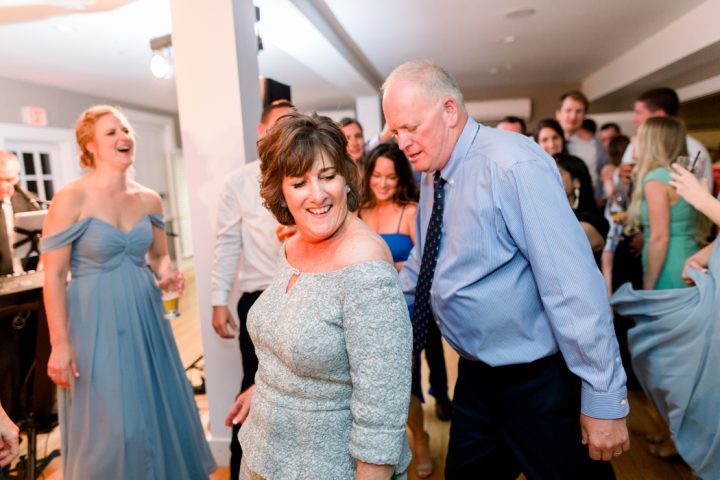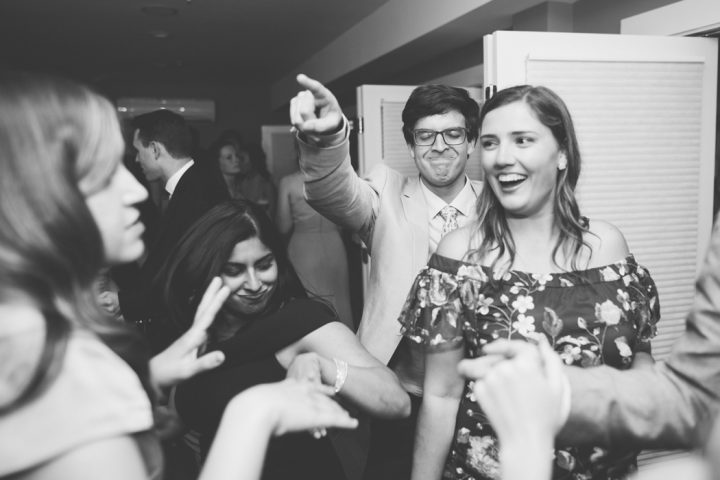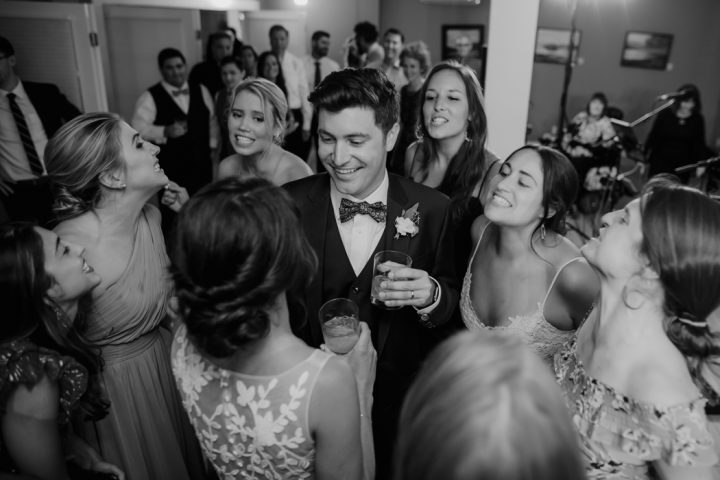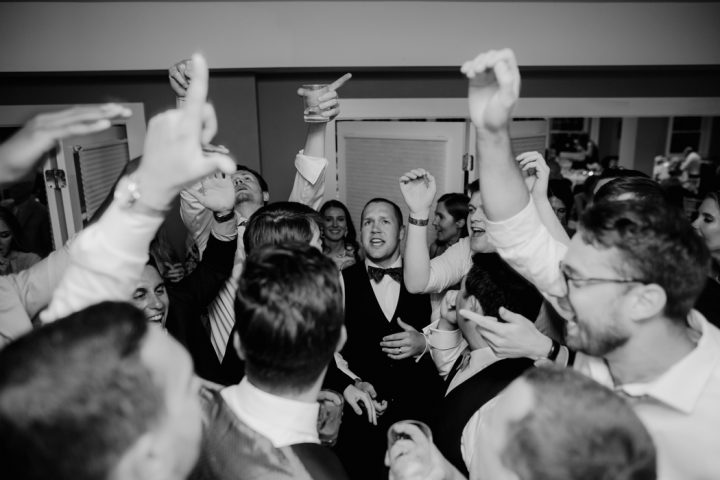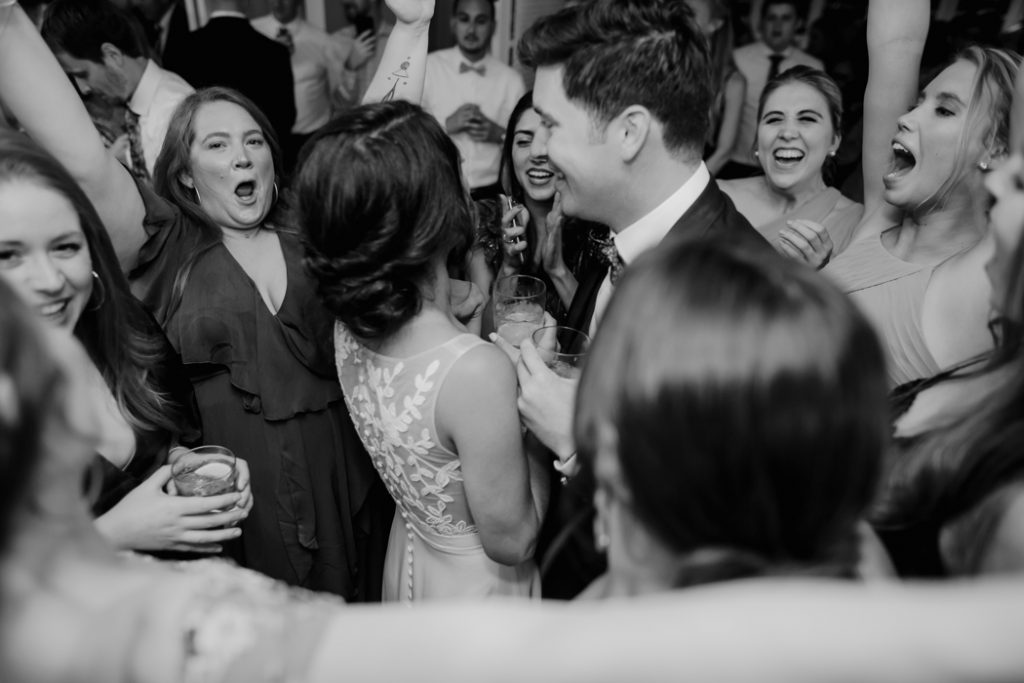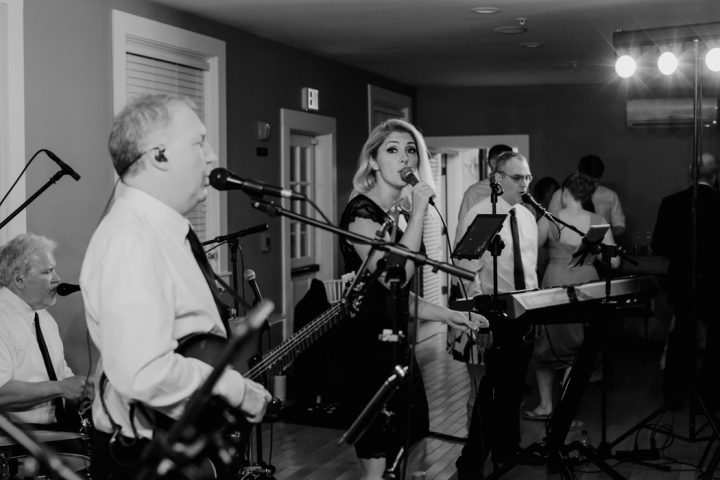 Aimee's review on The Knot and Wedding Wire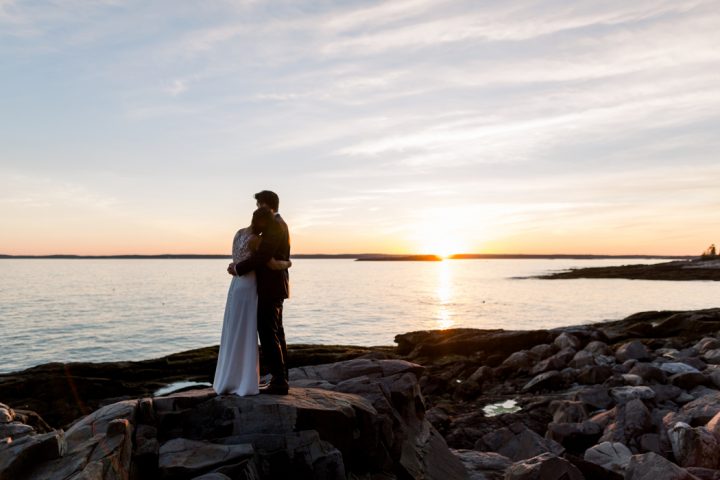 " From my first conversation with Johnna, the band manager, working with Wavelength was a joy! She was so responsive, organized, and excited about helping us plan our wedding throughout the entire process. On the actual wedding day, the band was AMAZING! They played with such high energy during the dancing set improvising with great guitar and drum solos, it was hard to get anyone off the dance floor! We asked the band to learn 2 songs for the wedding (including our first dance!) which all sounded perfect day of. Many guests came up to us later that night and the next day to gush about them. Paul also played the acoustic guitar during the ceremony and cocktail hour which was also lovely and a perfect addition to our outdoor nuptials. Book them!!" Here's the link to get started: https://wavelengthband.com/contact-us/
Thank you for asking us to play for you! Congratulations!
Venue: Newagen Seaside Inn
Photographer: Rachel Buckley Weddings
Videographer: Zachariah Krecidlo
Florals: Watershed Florals
Officiant: Aunt Vicki
Ceremony and Reception Music: Us
Wedding Gown by Rebecca Schoneveld purchased at Shone Bride