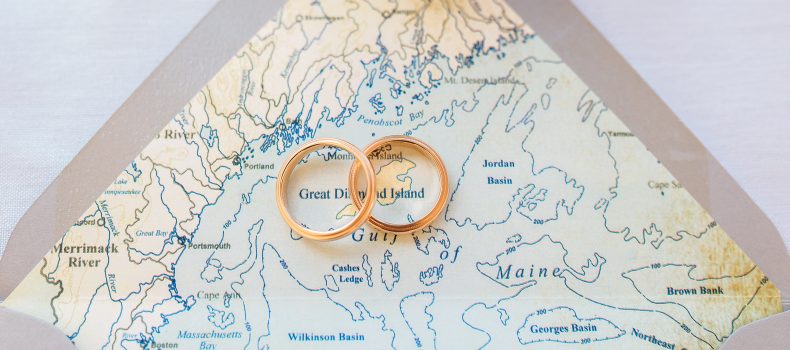 Maine Wedding Band Review
Chris and Adam were married August 24th on Great Diamond Island and Wavelength provided the soundtrack. Read what this client is saying about one of the most trusted wedding bands in the Portland, Maine area.
Review posted on The Knot and Wedding Wire.
"Wavelength made our wedding a more special, fun celebration than we could have hoped for. Incredibly easy to work with, especially because we had the wedding on Great Diamond Island. They had to get all of their equipment over on a ferry and they did it seamlessly. Johnna, the manager, was extremely prompt with emails and phone calls, and exceptionally helpful working out all the little details we never thought about. We got the sense she truly enjoyed working with us to ensure the day was a special one. She also worked tirelessly with all the other vendors we hired to make sure the day was well coordinated. Once the big day arrived, we didn't have to worry about a thing. Our guests, about 178, never left the dance floor once they started playing (we could easily have double the size of the dance floor space). Their song selection was perfect for us, and you could tell they loved the energy and enthusiasm from everyone. We received a TON of compliments about the band and music. To me, if the guests leave wanting more, that's a good sign. We feel blessed Wavelength was part of our special day. "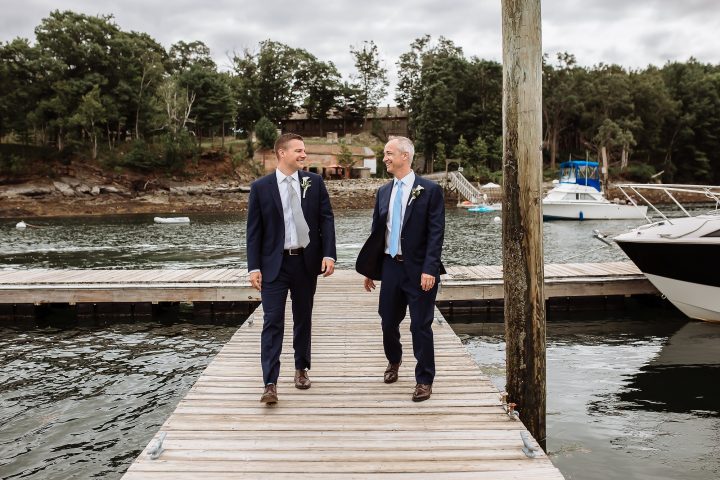 We have the best clients, thank you Chris and Adam! Incredibly thankful to have had such a nice couple to play for and oh so happy to know that everyone had as much fun as we did. Thank you for bringing us out to the island to share in your special day with your awesome friends and family! Let's make sure we get a bigger dance floor next time. Best wishes, Chris and Adam!
Check back for a new blog post on this Great Diamond Island wedding with photos by Kristen Hourihan Photography. In the meantime, read these reviews and contact Johnna for fast and helpful advice on your wedding!