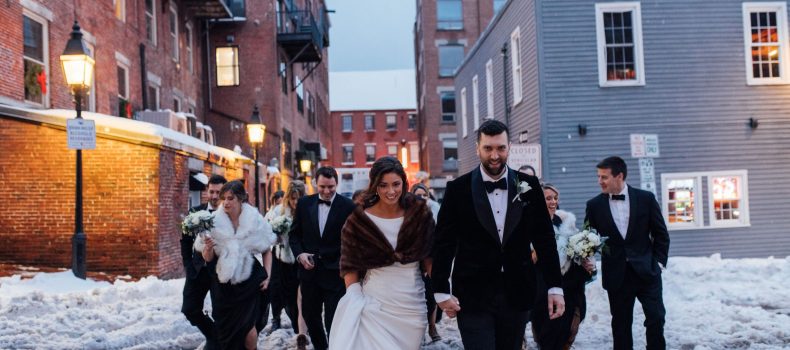 Portland New Year's Eve Wedding
Jill and Simon's Portland New Year's Eve wedding was one for the books! Oh what a night! Just the celebratory feel for the day in itself brought some magic but this couple along with their families and friends made the magic happen. Live music, elegant black bridesmaid dresses and bow ties, disco ball and beaver hats, to this gorgeous glass enclosed venue on Portland's waterfront, Jill and Simon tied the know and threw a New Year's Eve wedding celebration to end all decades.
A winter wonderland outside, the atmosphere inside Ocean Gateway was electrifying. A 7pm ceremony set the tone followed by cocktails and a raw bar. After dinner, they danced all night! There was no better way to celebrate Jill and Simon's marriage than with a lit dance floor, a champagne toast and kisses at midnight! What a memorable party!
Congratulations Jill and Simon! Thank you for allowing us to orchestrate your memorable rockin' NYE wedding nuptials and celebration! We wish you all the joy in the years to come!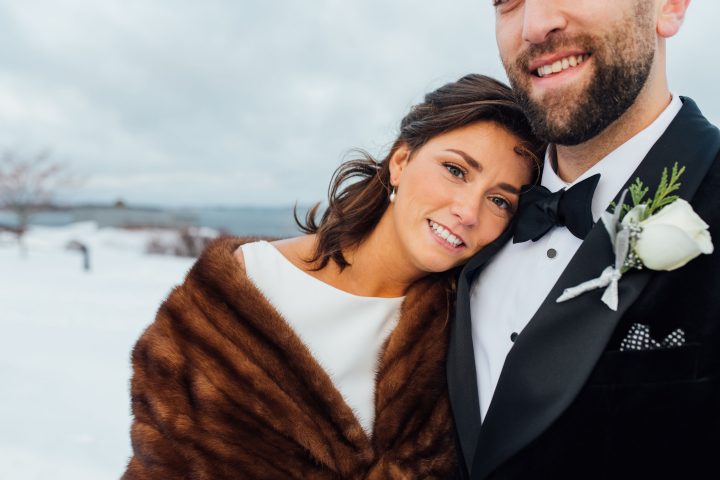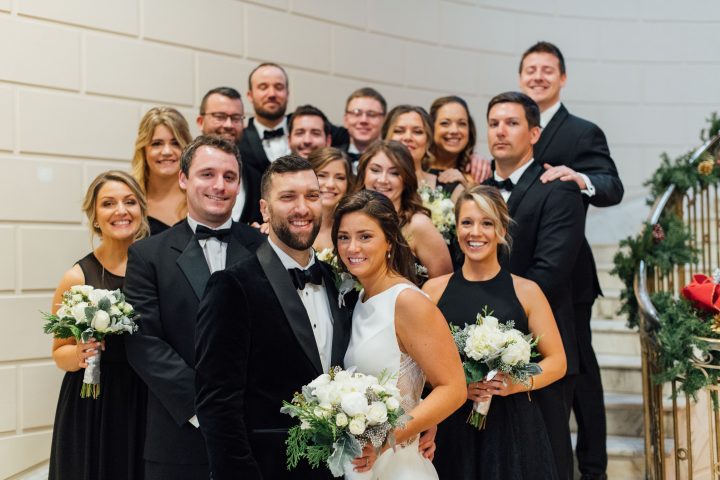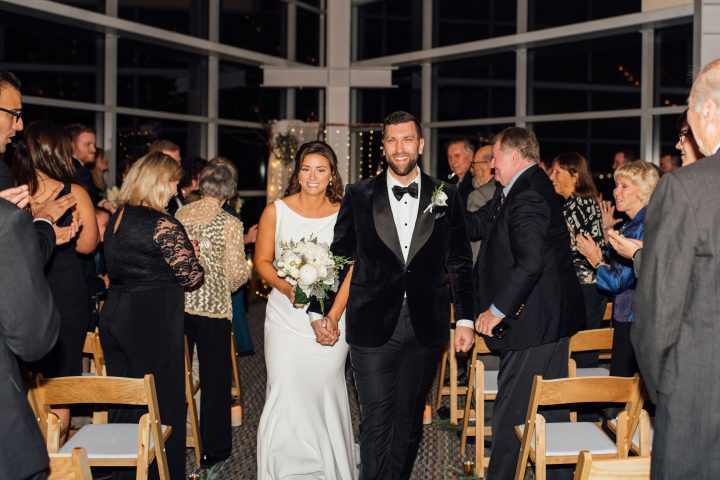 Pachelbel Canon in D was played for the bride processional and Ray Lamontagne's You Are The Best Thing for the couple's recessional. Paul French performed with a special guitar that meant a lot to Simon and his family.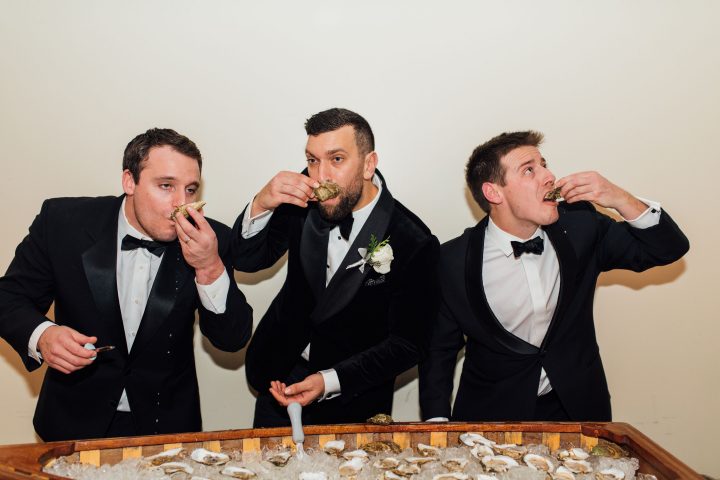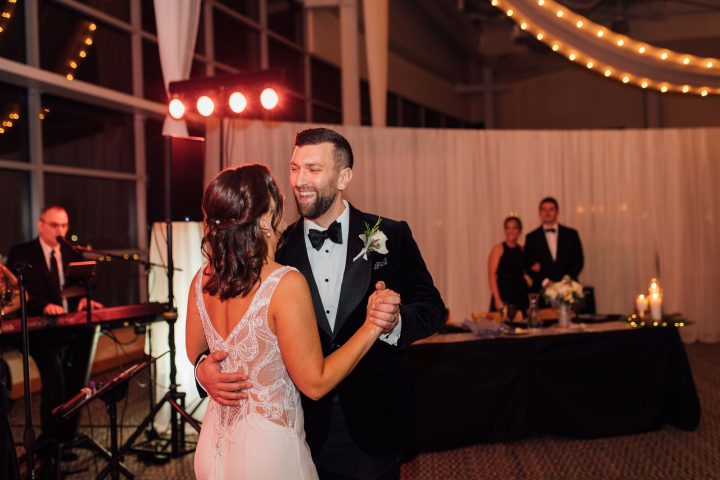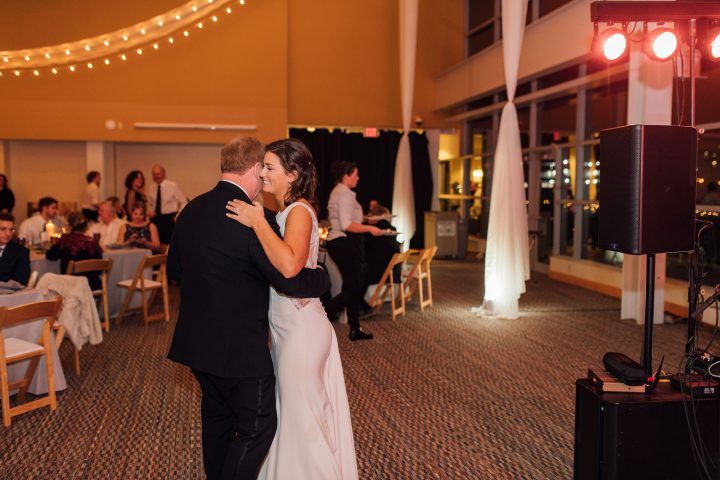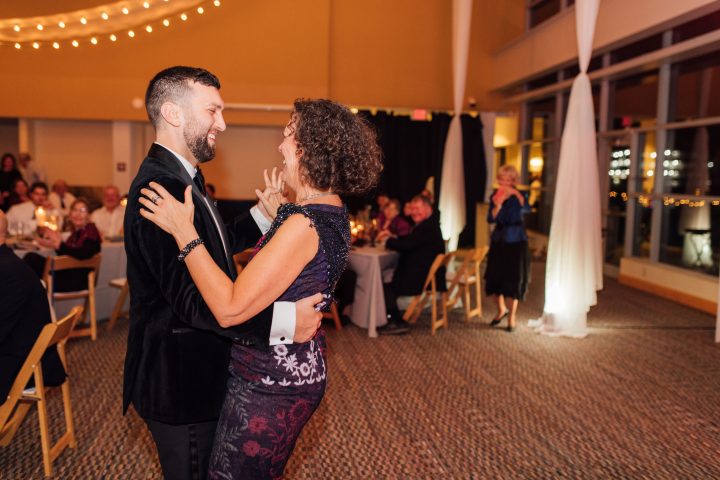 Bill Wither's 'Lovely Day' was covered for their first dance. Simon's mom chose 'Happy' by Pharrell for their dance and Jill's dad asked for 'Wildflowers' by Tom Petty for the father/daughter dance.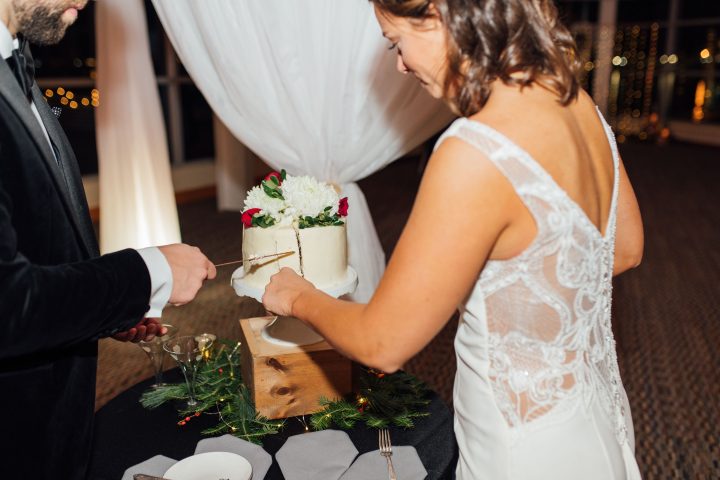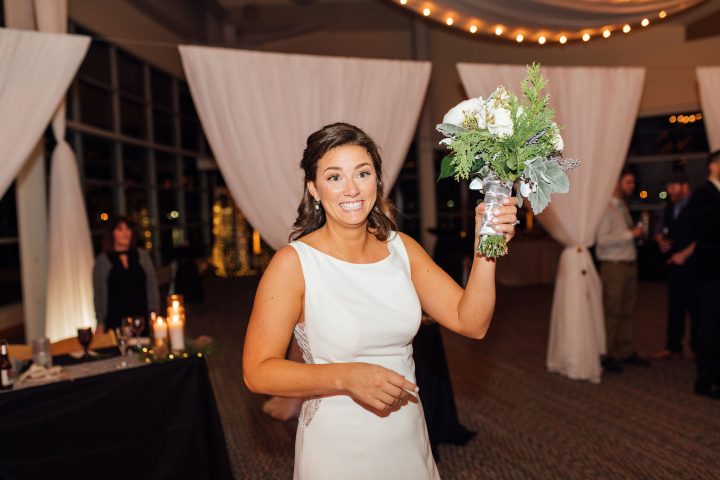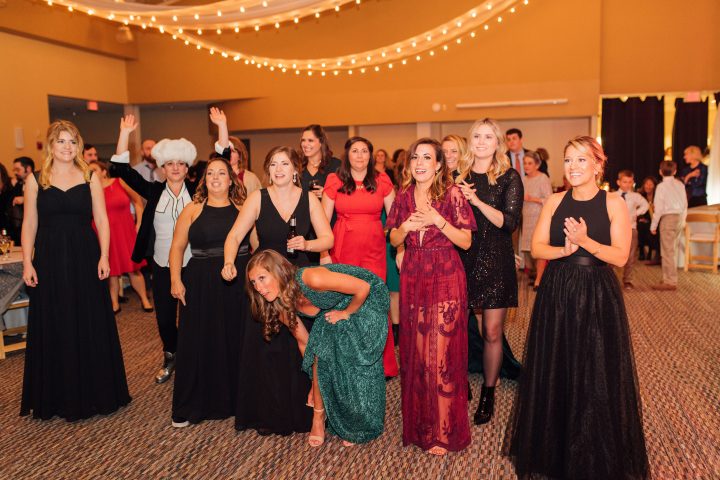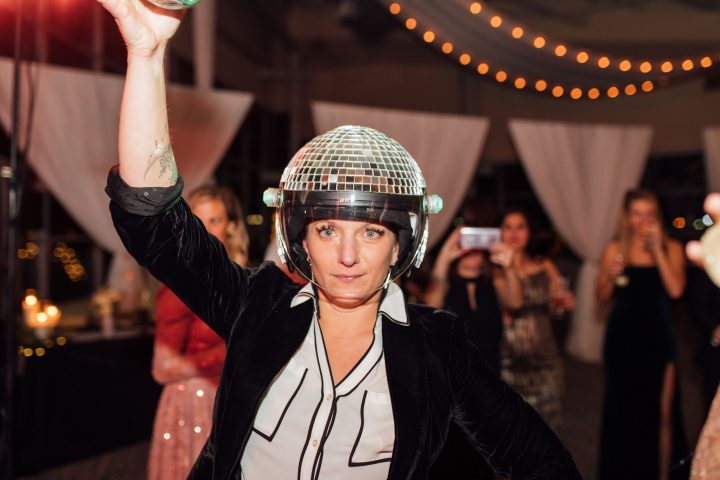 Doesn't every wedding guest bring their own disco ball to a New Year's Eve wedding?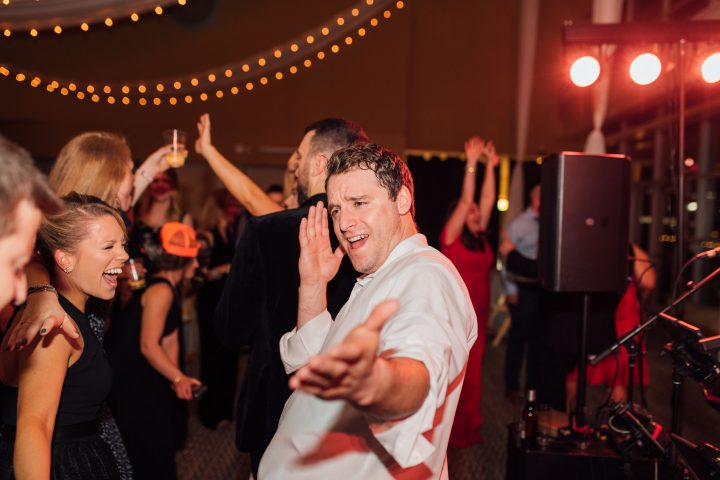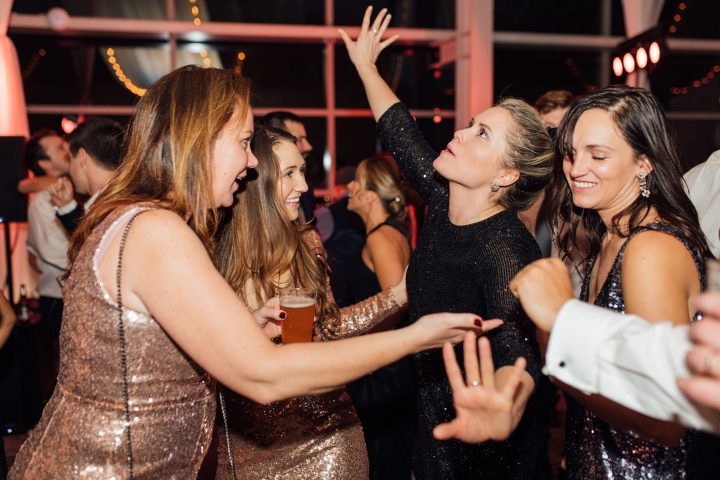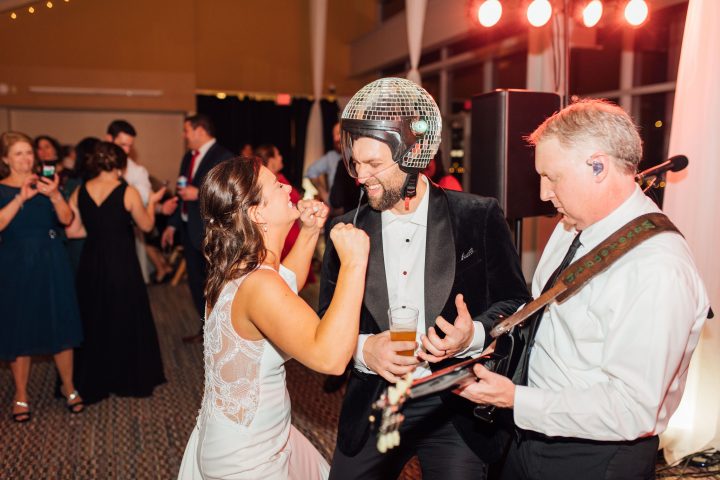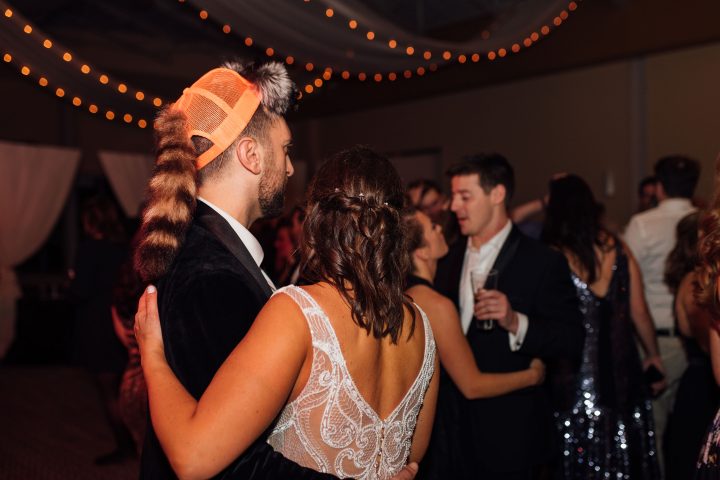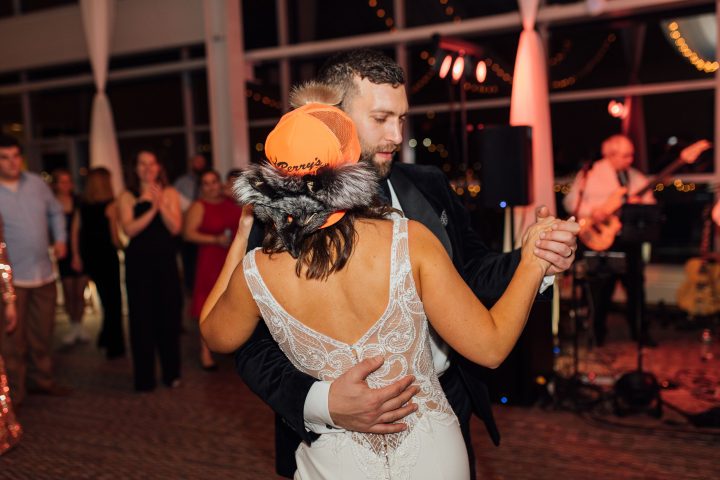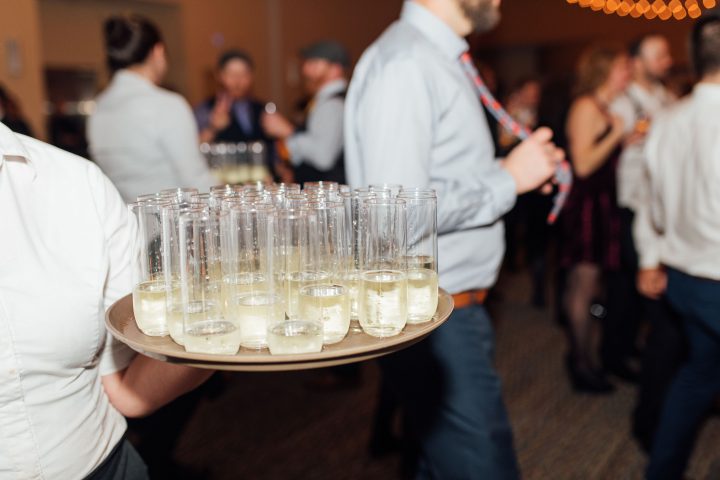 A New Year's Eve wedding must include midnight cheer!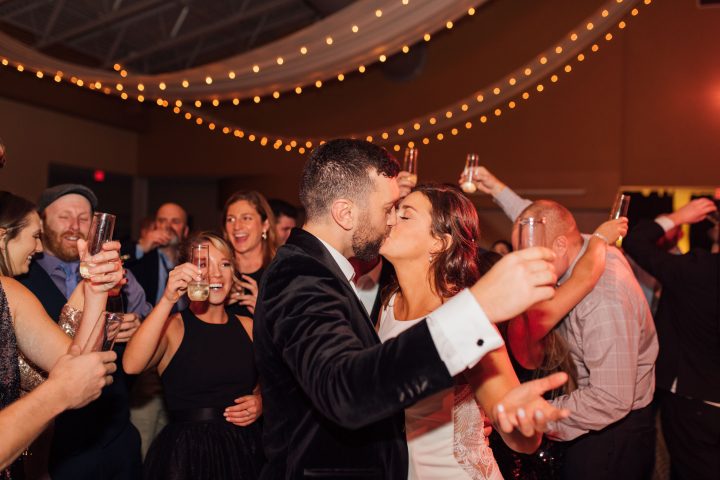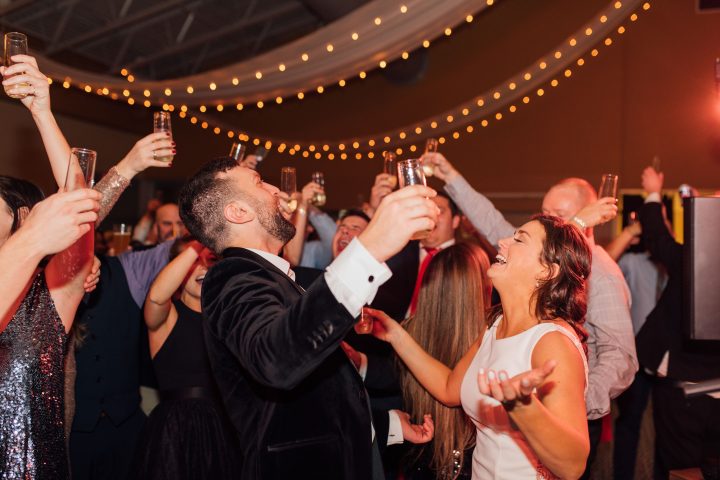 Venue Ocean Gateway Photographer Hillary Campbell Caterer + Bar 111 Maine Wedding Coordinator Odyssey Event Designs Band Wavelength Lighting Maine Event Decor Rentals One Stop Hair + Makeup Bei Capelli Florist Windham Flower Shop | Officiant – family/friend