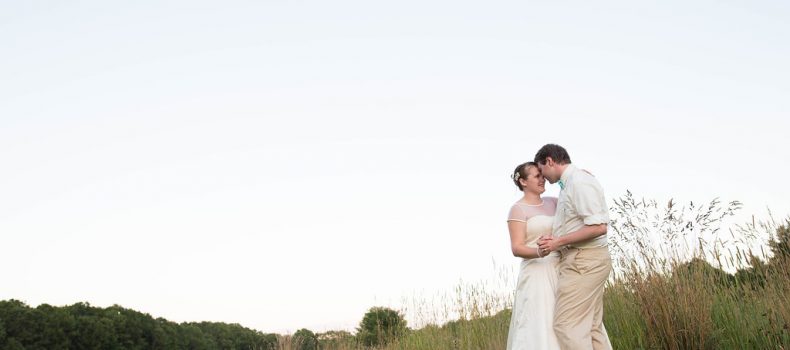 Rest And Be Thankful Farm Wedding
Clare and Kyle were married on the most gorgeous summer day imaginable in Lyman, Maine at The Homestead at Rest and Be Thankful Farm. Gathering 200 of their closest family and friends for their August farm wedding, the pair looked to Southern Maine and this casual spot with plenty of space to enjoy the beauty of this day with them as they said their I Do's and celebrated into the night. Clare and Kyle's wedding was filled with so much love, hospitality and crazy fun dancing. We had a blast with them! There's nothing like a working farm experience, guests milling around the farm playing yard games and a rock n roll party in a tent that says rustic sweetness more. Here are a few of their beautiful images by their amazing photographer, Arielle Unger Photography.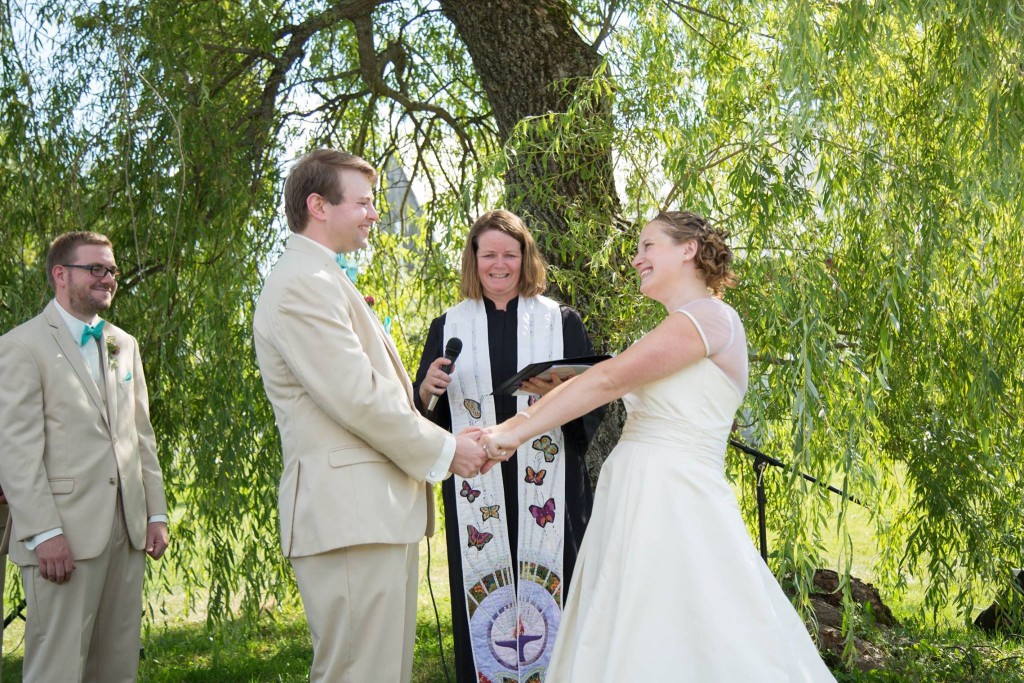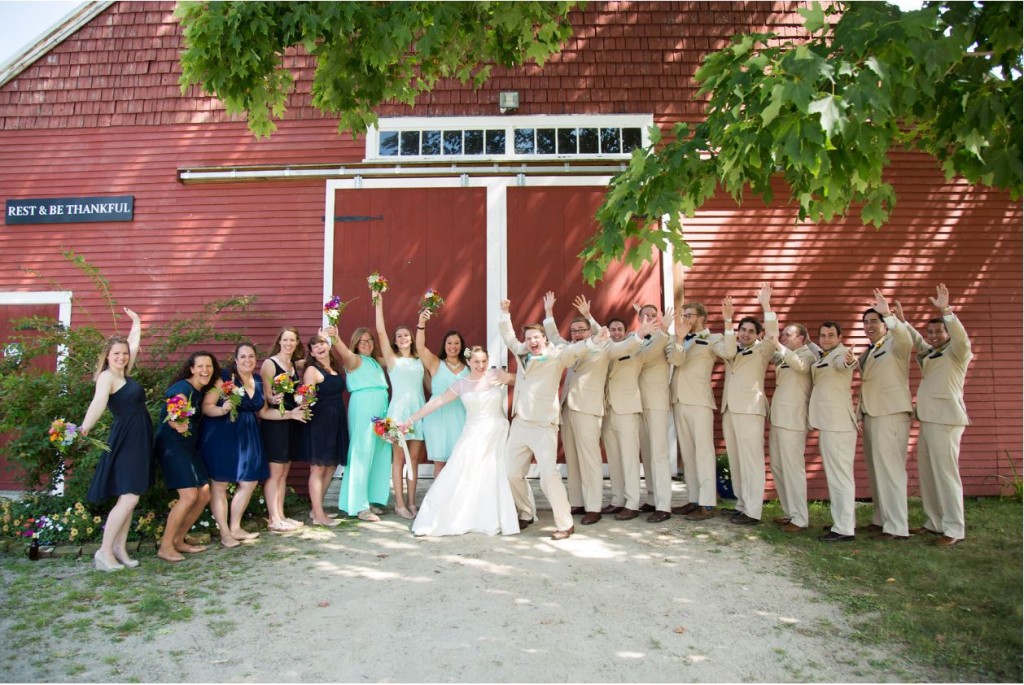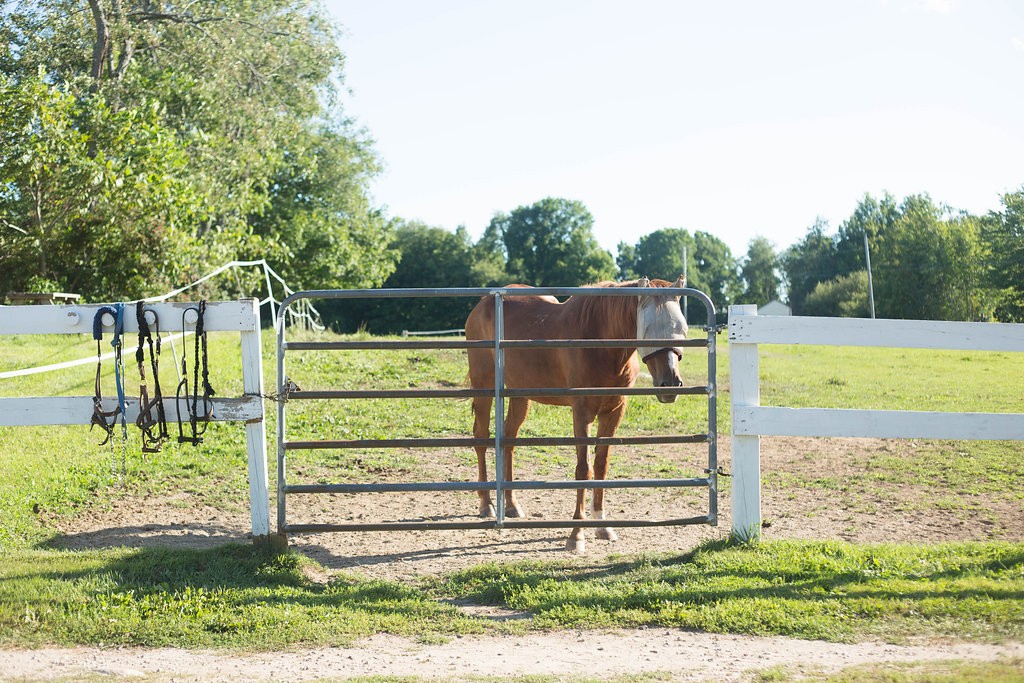 Bouquets and flower arrangements were handmade by Clare's Mom. Personalized mason jars for signature drinks added to the authentic diy project list along with featured local and homebrews by the Home Brew Barn. And let's not forget about that delicious menu with the traditional Maine lobster, corn on the cob, clams and steak catered by Ned's Bakes out of Kennebunk to add to the experience.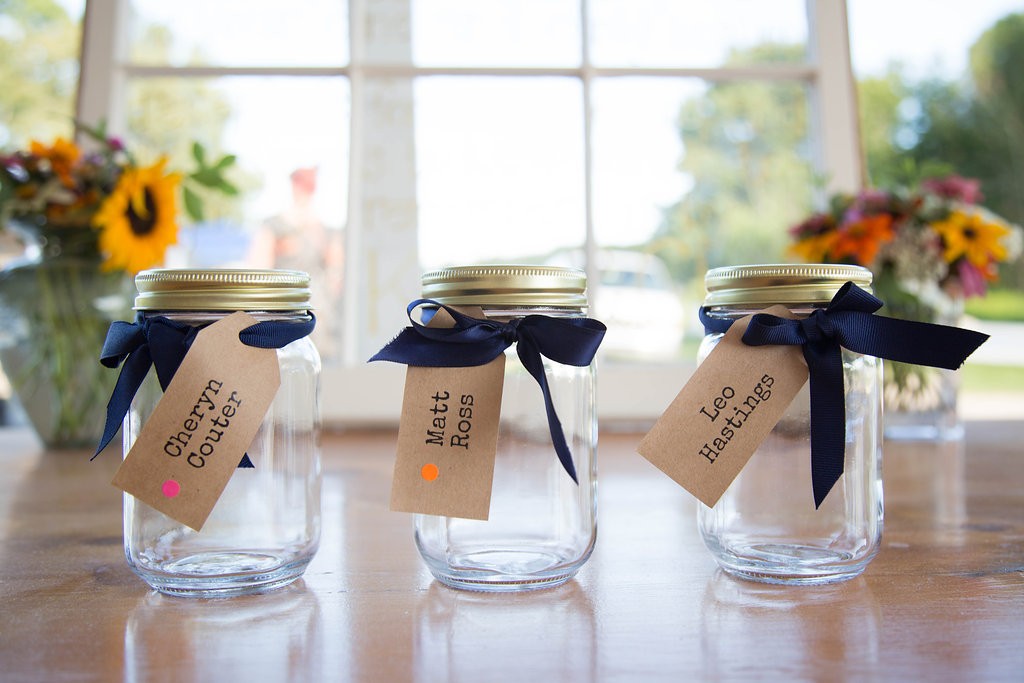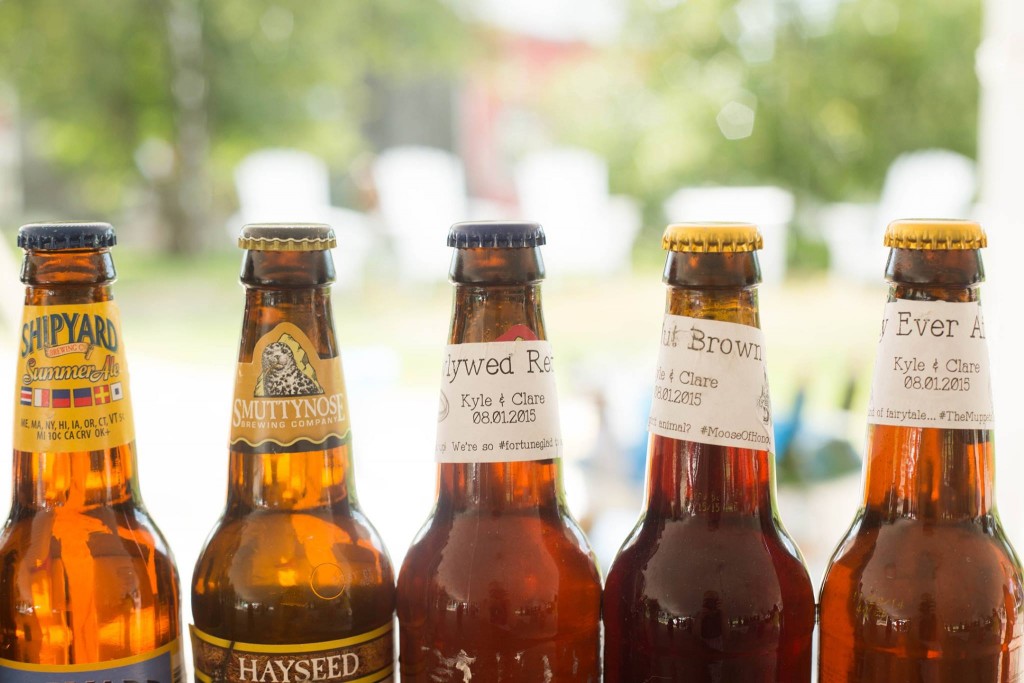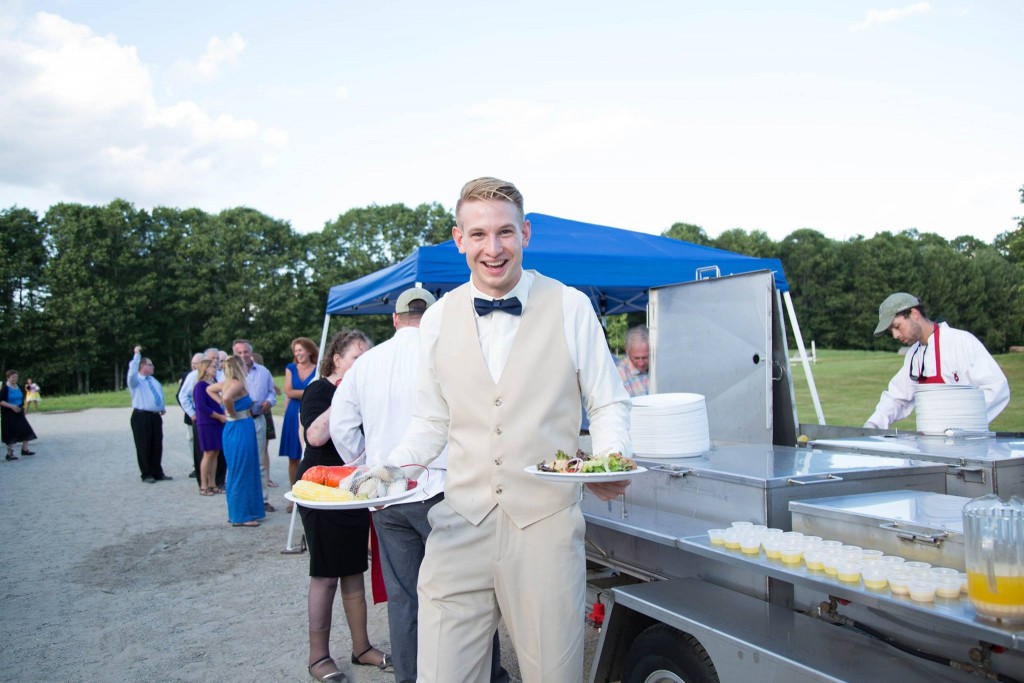 "Our vision is to share our first dance with some special people." Clare and Kyle chose to dance to Crazy Love by Van Morrison and once they started off with the first 30 seconds, they continued the dance with their parents and siblings. Next up was a few Motown hits to get the party started. One very special song request that we added that evening was Brandy by Looking Glass which was a 1972 pop hit. They are big fans of 80's music from college days and even dad loved the new Top 40 hits we played. It truly was the best mix.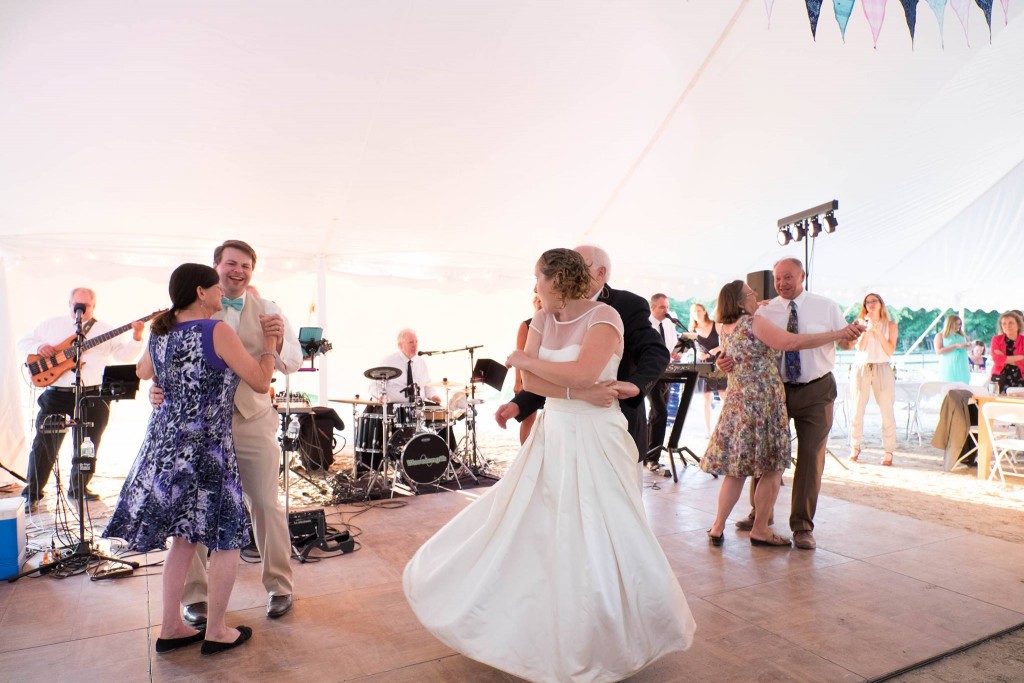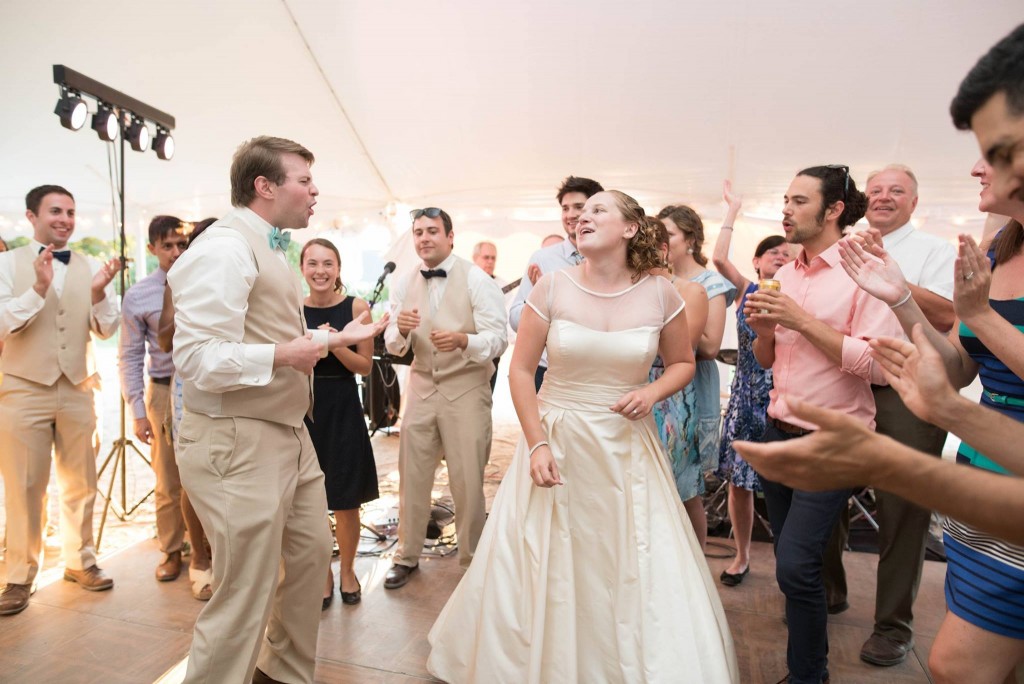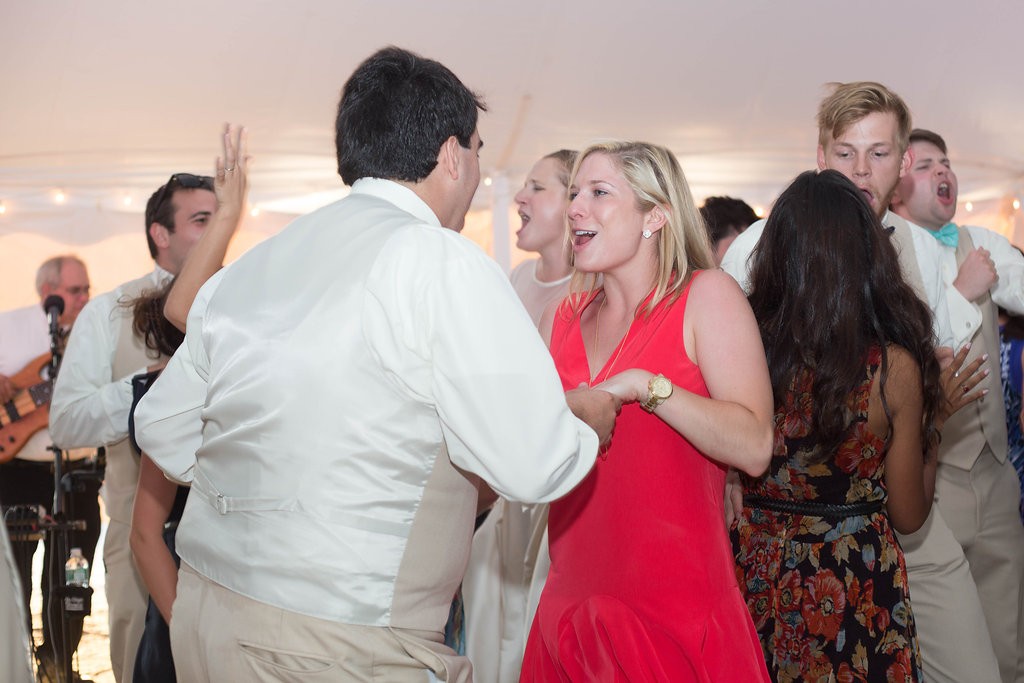 They snuck out for a group photo and song with their fellow Dartmouth alumni before the sun set. What a crew! After all, Hanover is where their love story started so why not celebrate big. The dance floor emptied for a bit but it wasn't long before everyone returned for what was to be a terrific dance party.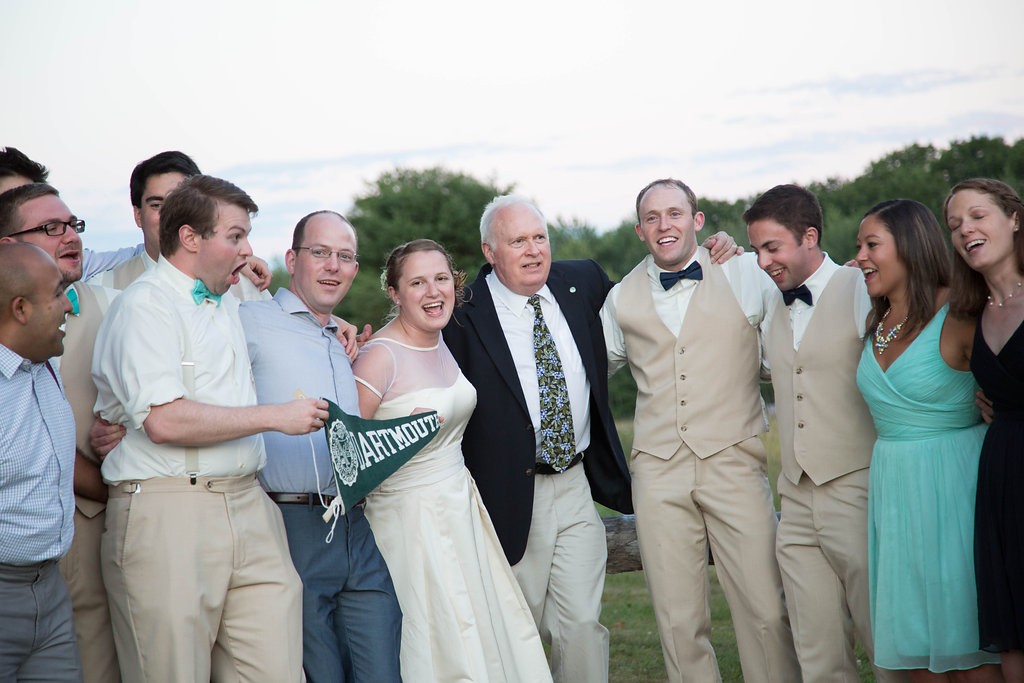 We are grateful to the owners and our friends of the Rest and Be Thankful Farm, Michele and George Cheney, for recommending the band to this incredibly fun couple. Huge congrats to Clare and Kyle! Thank you for allowing Wavelength to be a part of your special day. We wish you a lifetime of lots and lots of big smiles.
Clare was gracious enough to write an amazing review for us. Here's what she said on Wedding Wire: "Do not wait to book Wavelength! It was worth every penny. They are even more talented than they sound on their website and will blow your guests away. If you want your dance floor overflowing from beginning to end (and yes, more people stayed until the end than I've ever seen, all because of the lively, talented, fun band), Wavelength is essential. Johnna was a breeze to work with, very understanding, and they played every single song we asked for (which was a lot)! Turns out, even if you serve tuna sandwiches and wear rags to your wedding, it will still be PERFECT if Wavelength plays. Their jazzy dinner set was divine as well, and the band even helped us when we had a technical malfunction with the ceremony equipment."
For more lovely details and images of Clare and Kyle's wedding day, check out Arielle Unger Photography's blog.