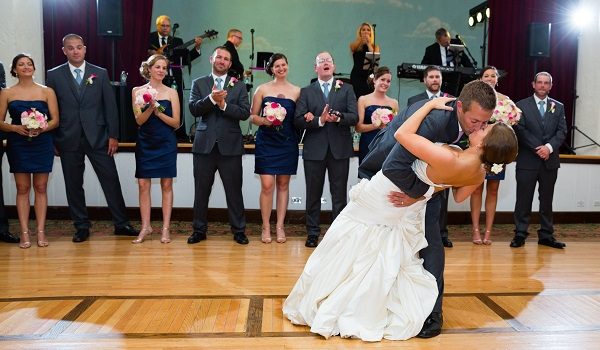 Interview with Kate Crabtree
We have such an awesome wedding community here in Maine. It is a privilege to work with so many amazing clients and share in their special celebrations. By providing a quality wedding service, we have the opportunity to meet and work with a wonderful team of wedding vendors right here in Maine and we couldn't be more proud to call them our friends. It is important to us to work as a team on each and every wedding we play and when we find someone that just clicks with that philosophy, we find everything flows smoothly for everyone. That is why Kate Crabtree Photography is on our list of recommended wedding photographers. We worked with Kate on two amazing weddings in 2014. She rocks that camera and was seen on stage with the band and on the floor in the middle of the dance crowd just to get that perfect shot. When everyone was singing, dancing and having the time of their lives, Kate was right in the middle of it. She's a great photographer, a joy to work with and knows how to tell your story. See some of her images below. Go read more about Kate Crabtree Photography and check out her wonderful photojournalistic approach on her website. You'll be glad you did!
Back in February, Kate asked us to participate in her new interview series. Here's a few tips on booking your wedding band that she asked about. For the full interview, see her Kate Crabtree Photography blog post. Thank you for asking us to participate in the interview, Kate Crabtree Photography! You Rock!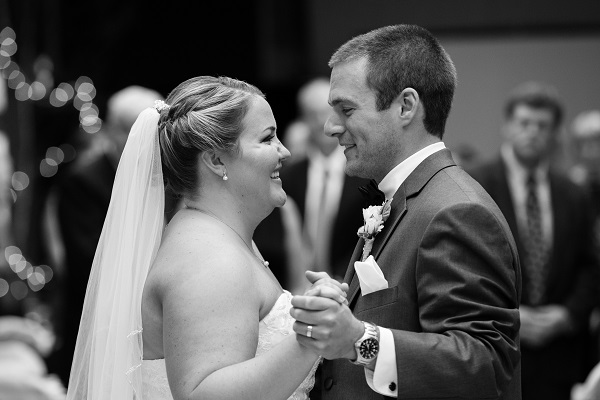 Why should a couple consider a band over a DJ?
Bands are great for couples who have determined that music is a top priority and will set the tone for the celebration. Most couples want a unique and personalized wedding and by selecting a band, the musicians will provide a one-of-a-kind performance.  A band will have multiple personalities that will connect with each other to both energize your crowd while simultaneously creating an atmosphere for those guests who just want to watch the show. If your guests like to dance, a band can raise the energy up a notch and provide the vibe that they will remember. Some songs sound better live for this.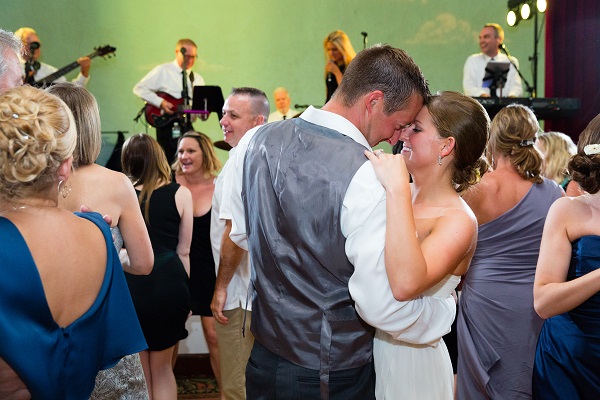 How can a couple tell if a band is a good fit for their wedding?
A couple will need to determine what style of entertainment suits their personality and guests best. Think about the ambiance you wish to recreate. Bands will vary by size, musical variety and price. Decide on a budget and do your research. Couples will need to research by listening to the music on the bands' websites, read reviews, and see if they connect. It's important to feel comfortable with your choice and trust the band's creative control. Also, look at the way the music is delivered. Check out the playlist for songs that you know and love, keeping in mind a multi-generational crowd. An experienced wedding band will select songs that naturally get people of all ages moving. Additionally, be prepared to budget for a band. Band prices vary by the number of musicians, experience and travel costs.  You'll need to also consider the amount of guests expected and the space requirements of your venue.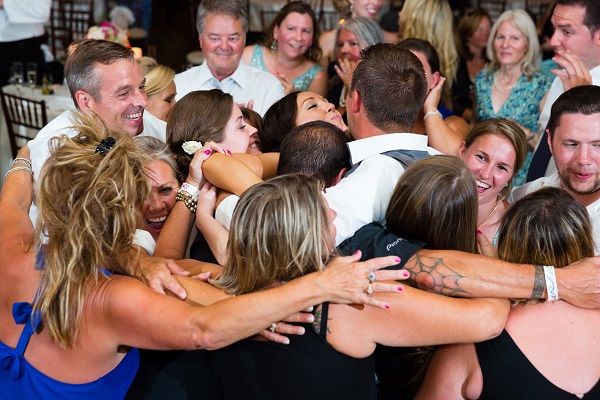 What questions should a couple ask a band that they are considering for their wedding?
How would you describe your style? How many musicians are in the band? What are the instruments and how many vocalists are in the band? Ask how long they have been performing at weddings. Does the band offer ceremony and cocktail hour ensembles? Are they willing to learn new songs and are they open to your likes and dislikes? Will the band provide a master of ceremonies? Does the band bring their own lighting and sound system? Are they familiar with the venue and do they travel? What are the space requirements? Are overnight rooms required? Do you have liability insurance? How many breaks does the band take? Will the band provide break music?