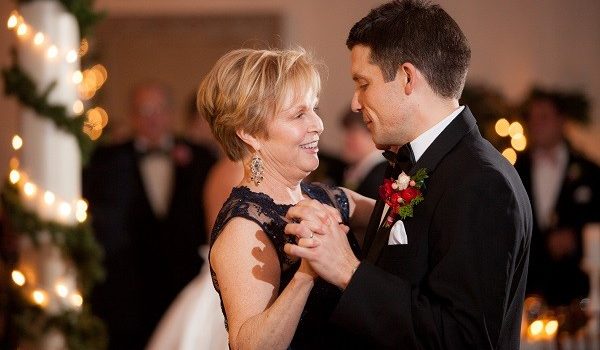 The Mother/Son Dance
Do you find yourself struggling to find the perfect song for your mother/son dance? No worries, we're here to help! As with the father/daughter dance, you might be looking for the right song that has meaningful lyrics. You also want to find a good rhythm that is easy to dance to. It's not the easiest song selection but we know your mother-of-the-groom will be thrilled for this proud moment. With two teenage sons myself, I am tuned in to this for sure! Below are a few options from our 2014 and 2015 couples to get you started.
What A Wonderful World, Louis Armstrong
Isn't She Lovely, Stevie Wonder
My Wish, Rascal Flatts
In My Life, The Beatles
Stand By Me, Ben E. King
You Are The Sunshine Of My Life, Stevie Wonder
You will find a selection of golden oldies, some tear jerkers, a little bit of country and classic favorites on our play list to appeal to a variety of musical tastes. You might find more songs suited for the father/daughter dance but some are interchangeable and quite often, the parent dances are combined.
We are often asked for timeline suggestions. Depending on your schedule of events, most mother and son dances follow the father/daughter dance after dinner. The parent dances will take place before or after cake cutting and the mother/son dance will follow the popular father/daughter dance. The average time for the mother/son and father/daughter dance is 2 minutes. For those couples that would like to shorten the time or combine the dances, we've got you covered!
Image credit: emilie inc.