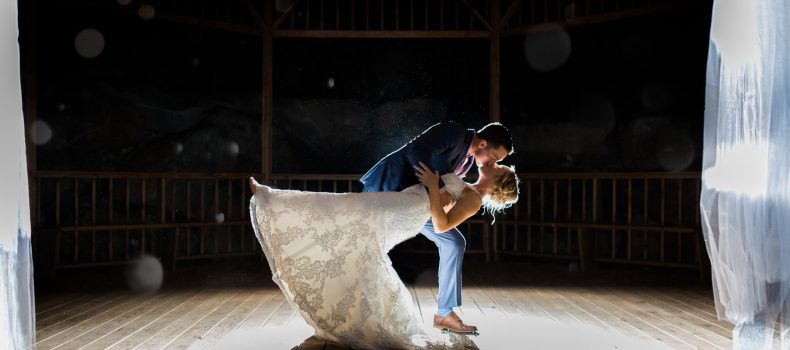 Camp Eastwood Wedding
This was one amazing outdoor wedding weekend. Taking place at Camp Eastwood in Oakland, Heather and Dustin were married in the great outdoors at this super-fun summer camp. Over Labor Day weekend, the pair gathered their family and friends for one memorable celebration with a simple backdrop nestled in the woods of the Belgrade Lakes Region. With newly built cabins, an open field and plenty of space for outdoor games, the venue provided effortless charm and qualities to make memories for a lifetime. We were blown away by this totally romantic and laid back reception that was so full of love and joy. With a playful and easy going style, their smiles say it all. It was really sweet to watch them on the dance floor.
Check out these beautiful images from the lens of Pixel Perfection and their highlight video by Yesah Digital that transports us back to an unforgettable day. What a treasure to have! Congrats Heather and Dustin! We were honored to be your wedding band!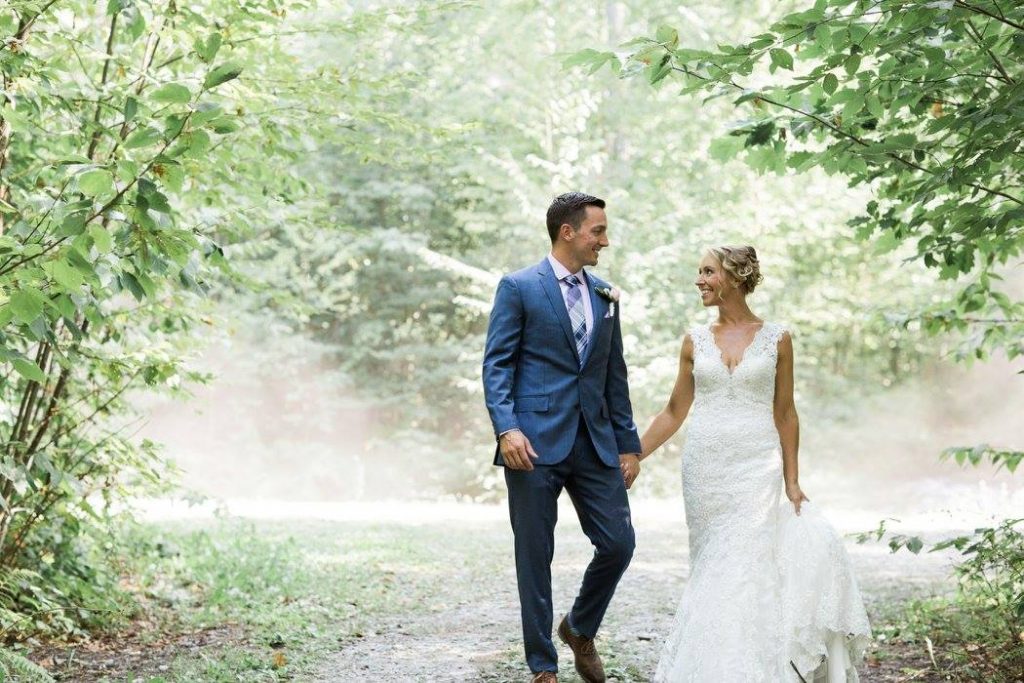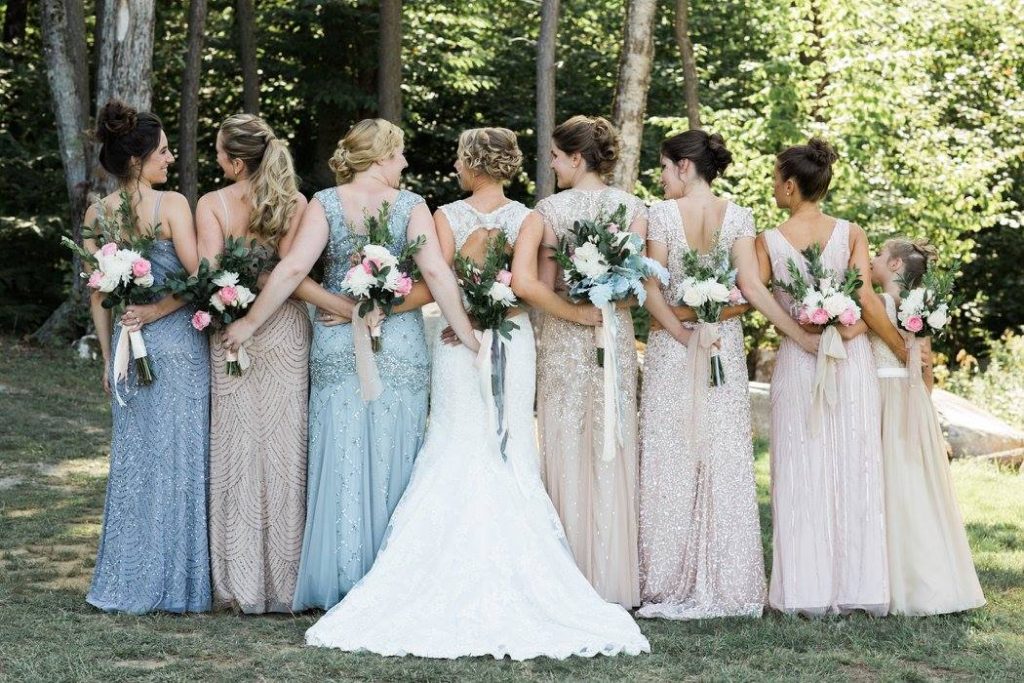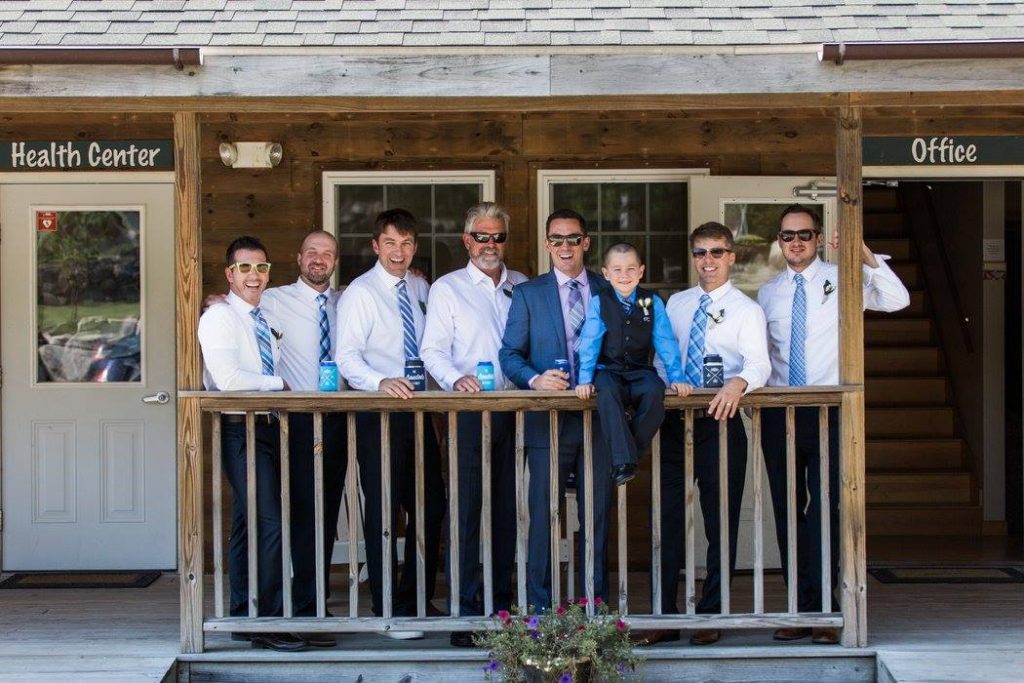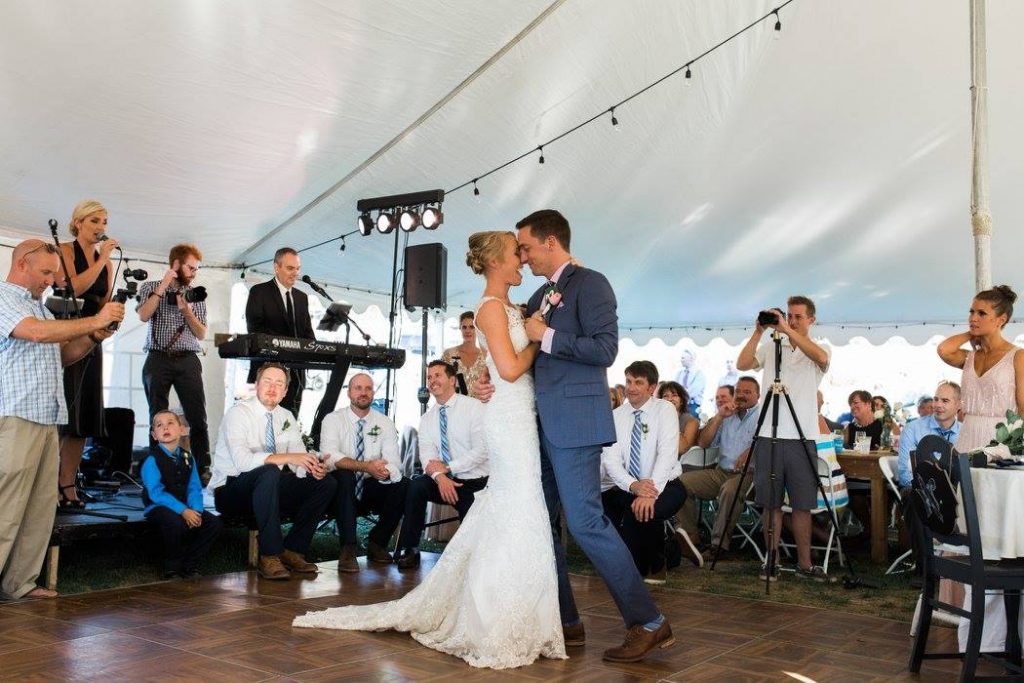 Right from the start, their energy was contagious. Heather and Dustin wanted an upbeat jam for their introductions and chose "Uptown Funk" by Bruno Mars for the bridal party and "Shut up and dance" by Walk the Moon for their grand entrance. The wonderful "Thinking Out Loud" by Ed Sheeran was played for their first dance. Heather danced with her Stepfather to "Ain't That Love" by Ray Charles and Dustin danced to "In my Life" by the Beatles with his mom for the mother/son dance.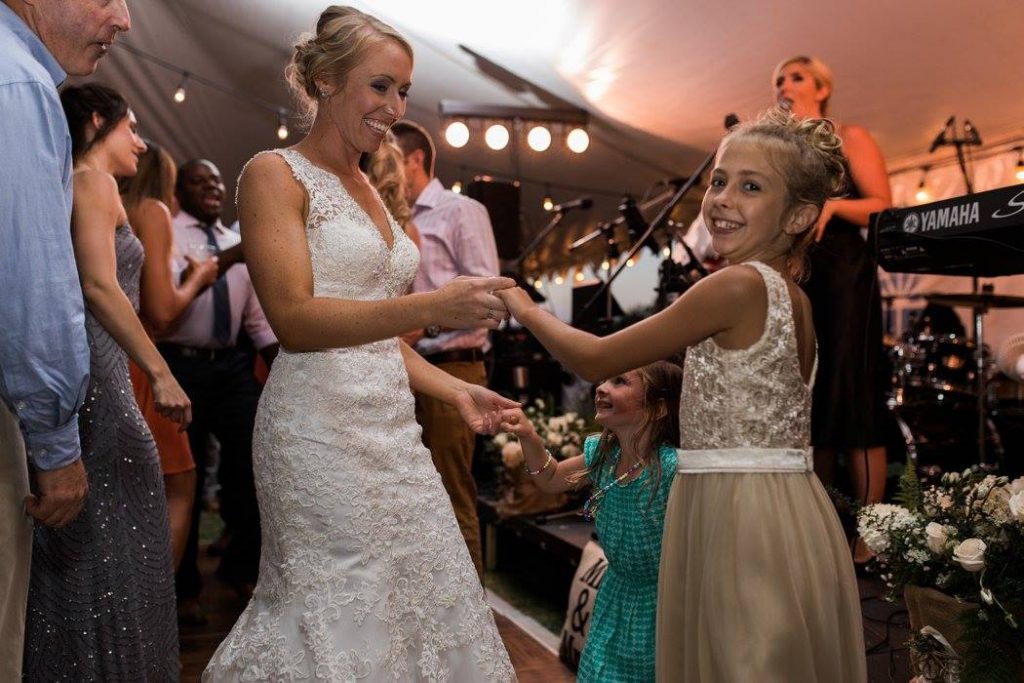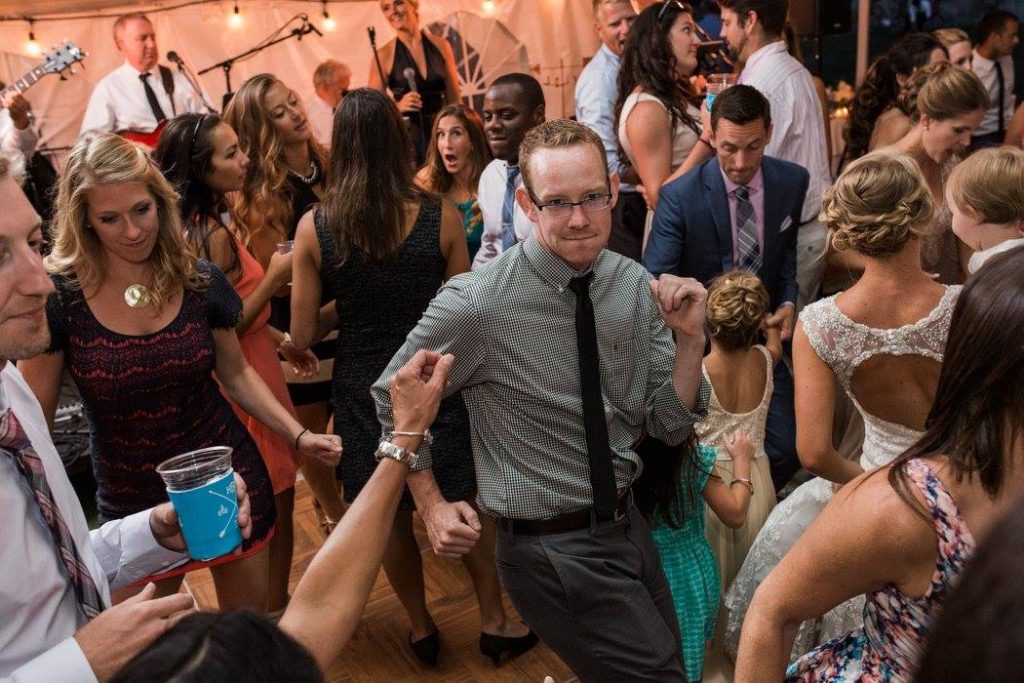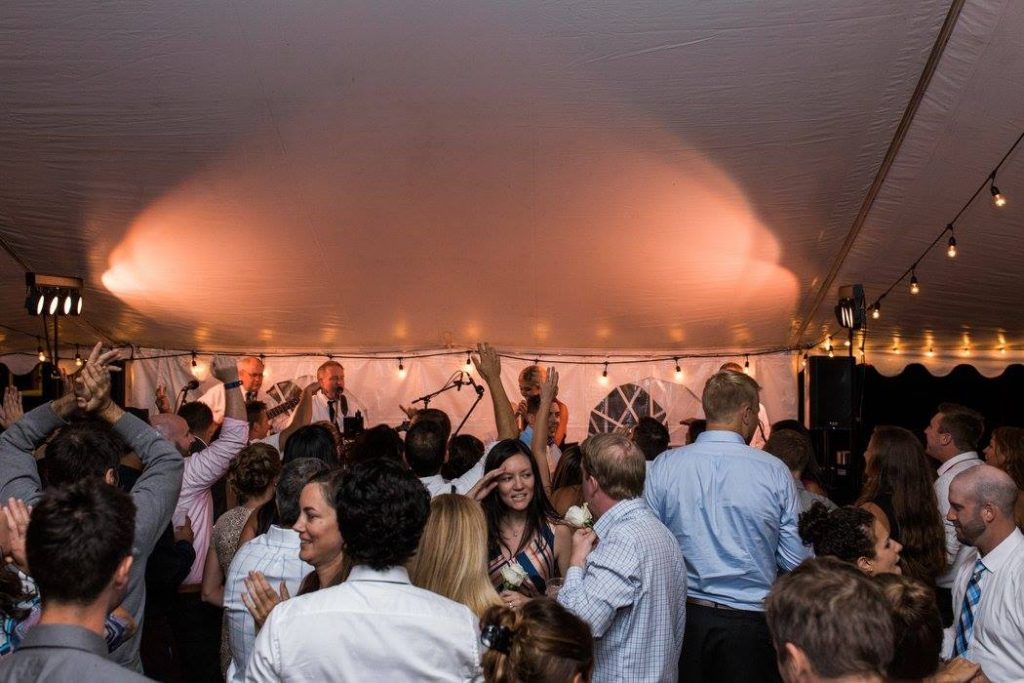 Heather's Review posted on The Knot and Wedding Wire: "I can not say enough about this band and their manager, Johnna. From our initial contact with Johnna to the days following our wedding, Wavelength was a dream to work with. Johnna was SO responsive to every email and phone call. She made us feel so comfortable and confident about the band (even though we had never seen them in person). Our wedding took place outside and the band came in like mice and set up so quietly in a tent nearby. I didn't even know they had arrived! When I joined cocktail hour, Johnna greeted me right away and was so patient and amazing while I tried to say hi to everyone while getting the low down on entrance announcements. Lindsay (lead singer) was so great in every way. She and the band were great MC's for the night and so respectful of everyone and everything. Now let's talk about the music!! It took about 3 seconds of the band playing for the entire dance floor to fill up. We had to move tables out of the way to allow for more people during the FIRST SONG. The band rocked out all night and the dance floor was always PACKED. My guests chanted ENCORE ENCORE after their last song and they were so great – they played one last jam! It has been about 1 month since the wedding and we still have people contacting us to rave about the band and the music. Thank you Wavelength for adding so so much to our wedding day. You helped make it so wonderful and fun!"