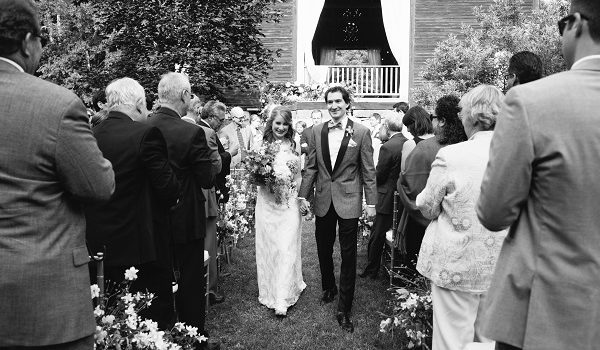 Josias River Farm Wedding
It was such a beautiful day for Rebecca and Jeff's wedding at Josias River Farm in Cape Neddick. We just loved the chance to return to the farm on this sweet June day. Rebecca and Jeff were so relaxed and seemed to take in the celebration one special moment at a time. The ceremony and cocktail hour on the lawn was so pretty. Rebecca's cousin, Roxy, is a jazz musician and performed for the ceremony with a classical piece on flute and a great recessional on sax. She asked Paul to join in with acoustic guitar. It was so personalized and incredibly beautiful.
We provided cocktail music on the lawn and the tented dinner with small ensembles. It was all just perfect outside and then the guests followed Rebecca and Jeff into the barn for the most amazing dance party. Their choreographed first dance was to Van Morrison's Sweet Thing, Over The Rainbow was chosen as the Father/Daughter Dance and we were excited to add Landslide by Fleetwood Mac for the Mother/Son Dance. It got really exciting with the Hora and a bit later, Roxy joined the band on Uptown Funk. It was truly fabulous and kicked off an energetic evening in the barn. Such a wonderful day for happy memories. Congratulations Rebecca and Jeff! Thanks for having us.
We fell in love with these photos from Meredith Perdue. Thank you for sharing!