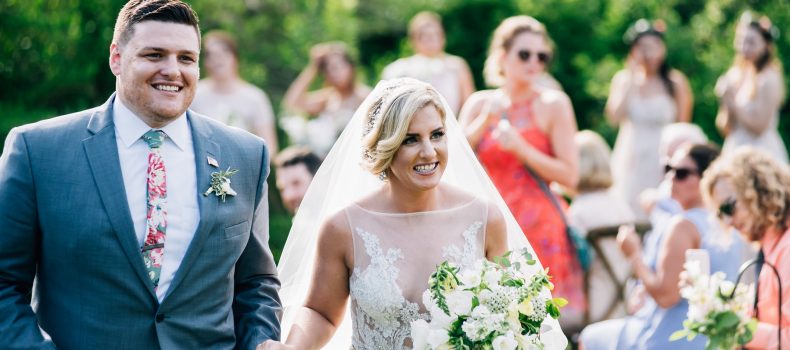 Maine Seaside Wedding
Dana and Stephen were married in New Harbor, Maine on a lovely day in June at the Bradley Inn. Moving to the Contented Sole for the reception, this beautiful day continued with a romantic sparkle between these two that was full of fun and life-long memories. The details were gorgeous. Dana and Stephen both live in New Jersey, vacationed in Maine in the summer during their childhood and were engaged at the Pemaquid Lighthouse so there was no doubt this special place was where they would start their new life as husband and wife. We had a lot of fun playing for them. Congratulations to our happy couple!
For the ceremony, Paul French played acoustic guitar at the Bradley Inn that included "Here Comes The Sun" for Dana's processional and "Somewhere Over The Rainbow" for Dana and Stephen's recessional. On the waterfront at the Contented Sole, Paul French and Paul Dionne performed a duo for the cocktail hour on guitar and keyboards while the wedding party and guests enjoyed the cigar bar, apps and the gorgeous view. We kicked off the reception with introductions and Dana and Stephen's first dance by John Legend, "All Of Me", the Father/Daughter dance by Trace Atkins, "Gone Fishing" and the Mother/Son dance by Lynyrd Skynyrd , "Simple Man". They knocked it out of the park at the dance party. Their crowd was up for a lot of dancing. Bruce Springsteen of course was part of the mix and included a new cover for us, "Born To Run". The beautiful photography shared here is by Siobhan at Maine Tinker Photography. For more photos of Dana and Stephen's wedding, go see her blog. It was an absolute pleasure to work with Siobhan and Josh's videographer team at Creative Edge Arts. There were so many fun moments that happened throughout and the Creative Edge Arts team was there at every turn. Their highlight video is included below.