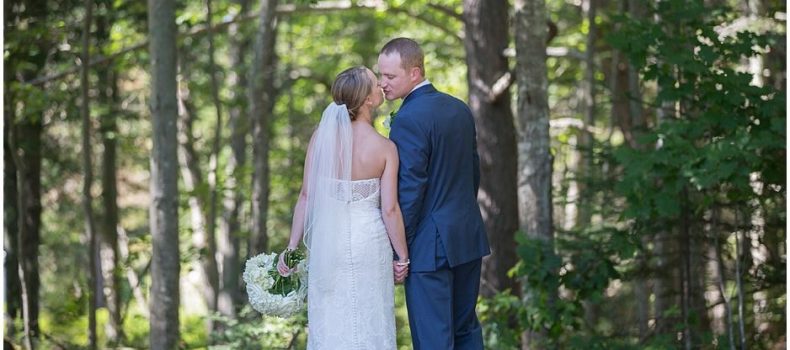 Megan and Ryan at Sebasco
Megan and Ryan's Labor Day Weekend wedding at Sebasco Harbor Resort was full of all sorts of pretty and tons of fun. The weather couldn't have been any more perfect for the holiday weekend which marked our third and final wedding of the season in Phippsburg at this gorgeous location. Megan and Ryan's waterfront ceremony, sunny cocktail party on the lawn and reception filled with romance and fun was one seriously special affair. We were grooving all night long. Thanks to Russell Caron Wedding Photography for sharing these images from their wedding.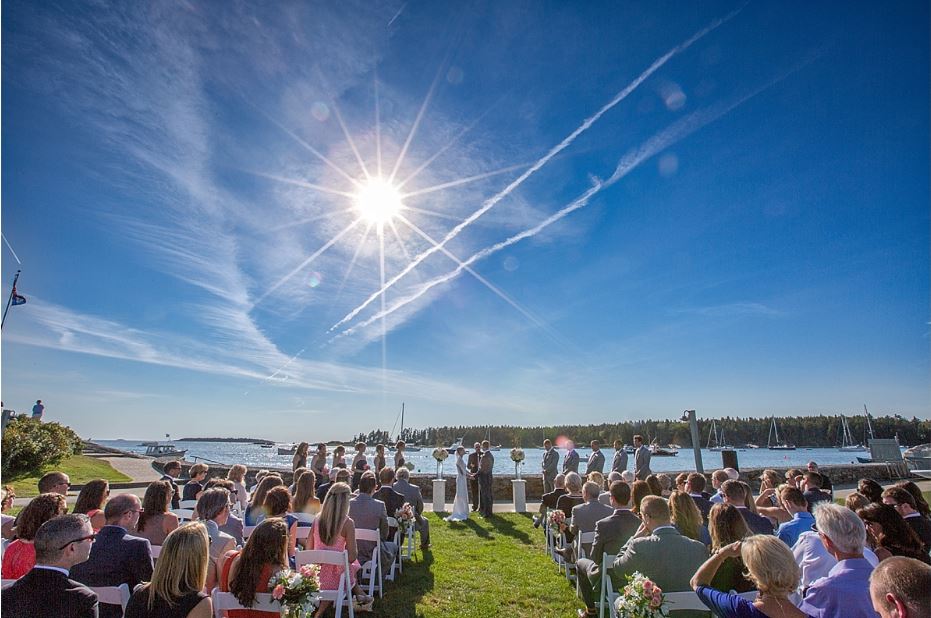 Here Comes The Sun by The Beatles was played for the recessional. That looks about right and so fitting for this image. With a mix of classical and contemporary, special selections for the ceremony including Falling Slowly were performed by Paul French on acoustic guitar. He also played during the cocktail hour.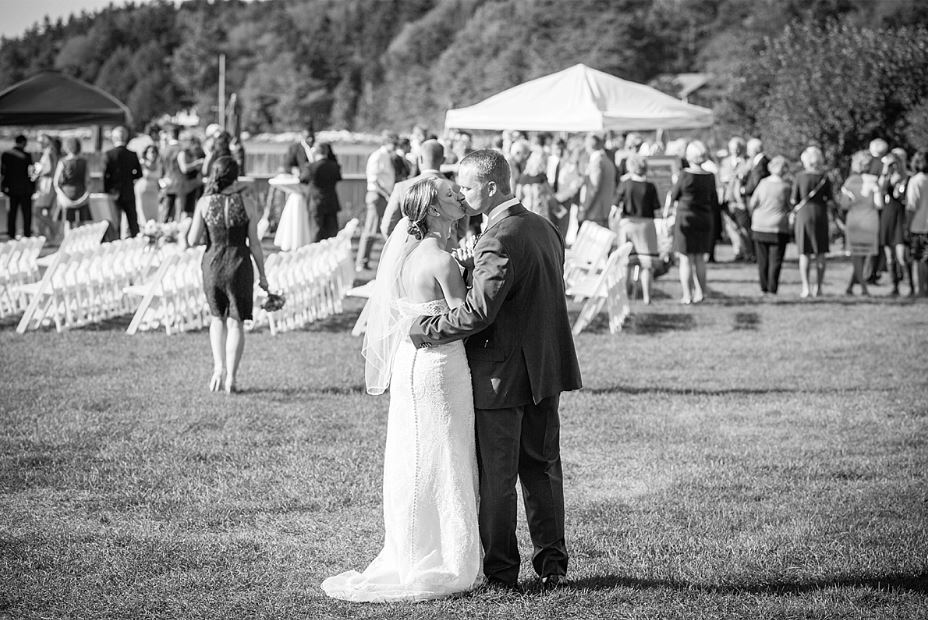 Always a bonus to work with our friends and amazing photographers, Russ and Liz, at Russell Caron Wedding Photography.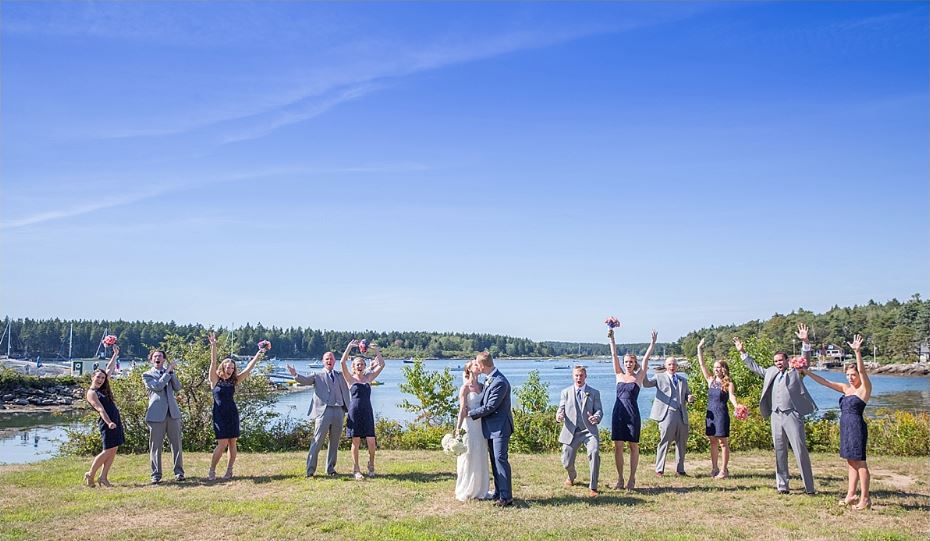 Megan and Ryan originally chose That's How Strong My Love Is by Otis Redding for their first dance but changed it up at the end to Mess Is Mine that we played on ipod. We added a few special request songs from the ceremony and dinner through the dance party that included Glory Days for the Bruce Springsteen fans along with Country Roads by John Denver.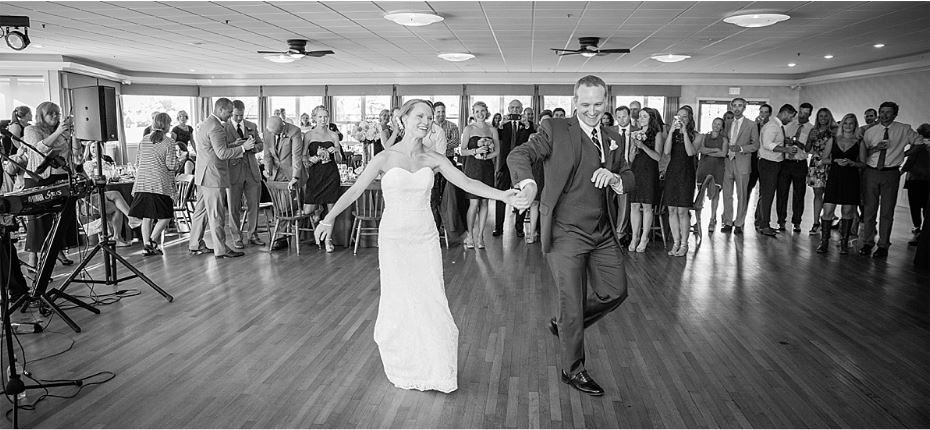 We played Landslide for Ryans's Mother/Son dance and Megan chose Have I Told You Lately for her Father/Daughter dance.

The beautiful flowers and backdrop for the band were provided by Beautiful Days.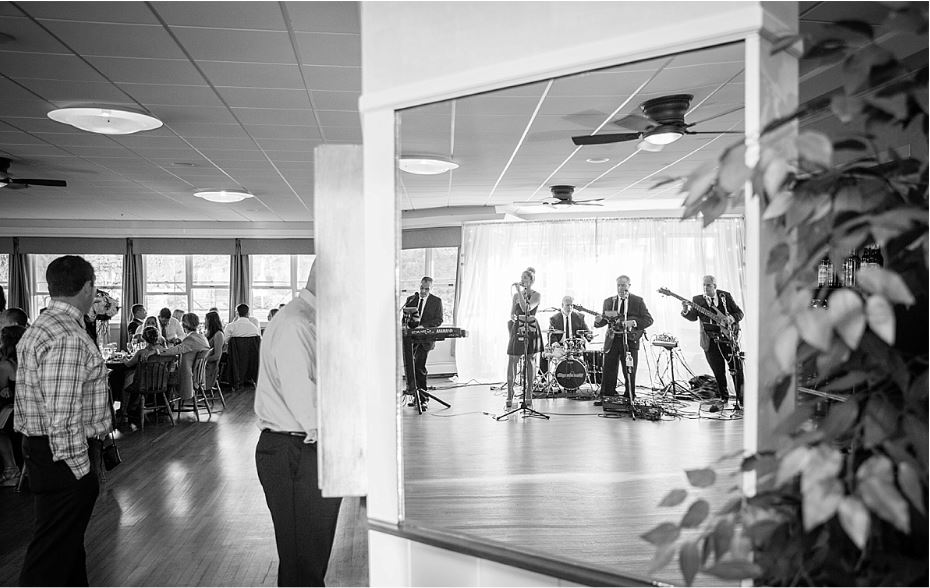 Friends and family of Megan had been with us at Sebasco in the past. We were honored to return to provide the best mix of music from our expanding play list to keep this party going.
Thank you for sharing your special day with us! For more on Megan and Ryan's wedding visit the Russell Caron Wedding Photography Blog.