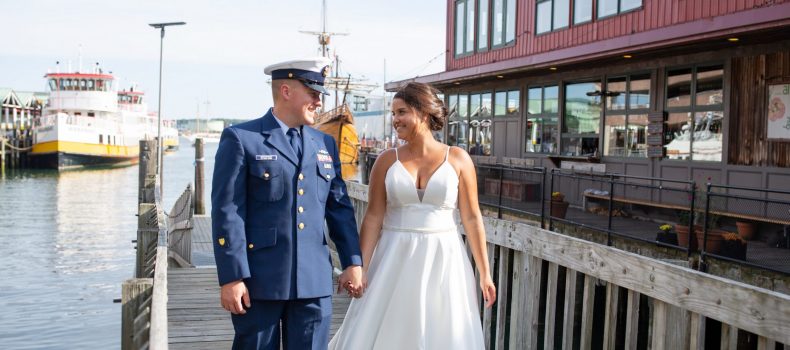 Music Cruise Wedding In Portland
Jack and Jessica treated their guests to a 3-hour music cruise wedding reception in Portland following a beautiful church ceremony. From the first contact with Jessica, we knew that having our band was super important to her. This wedding reception would be all about the dancing. It was an idea that Jessica had after attending multiple music cruises with Wavelength.
Aboard the Bay Mist with jaw dropping views as a backdrop, Casco Bay provided a unique and beautiful setting for Jack and Jessica's wedding day. Imagine the warm sun shining down with a light breeze while your wedding guests rocked to the sweet sounds of your favorite dance hits. This was a picturesque Maine day and a perfect day for a scenic music cruise wedding at that. No better place to watch the sun go down on your beautiful day than on a boat with your favorite people. Jack and Jessica's fun and scenic music cruise wedding ended with a sparkler exit from the dock! Congratulations Jack and Jess! Thanks for having us play for you!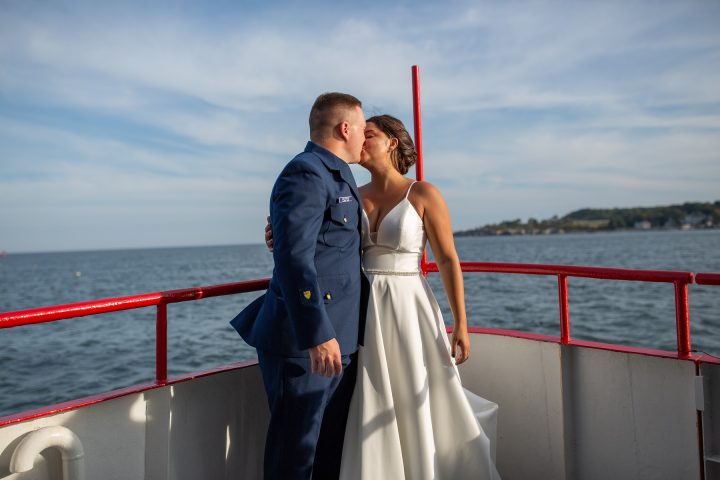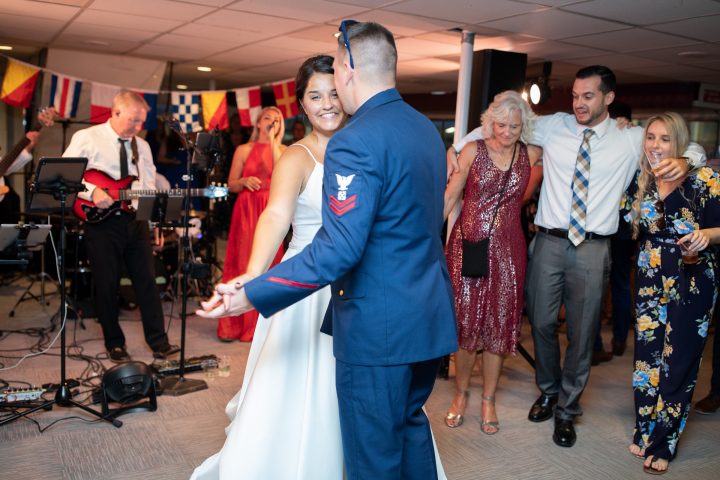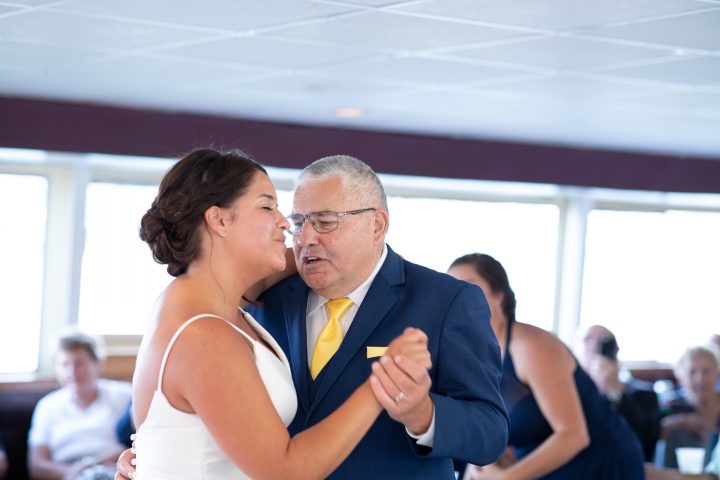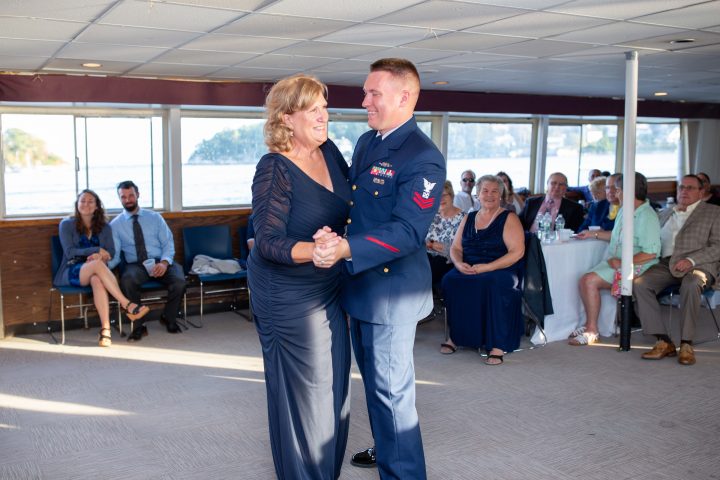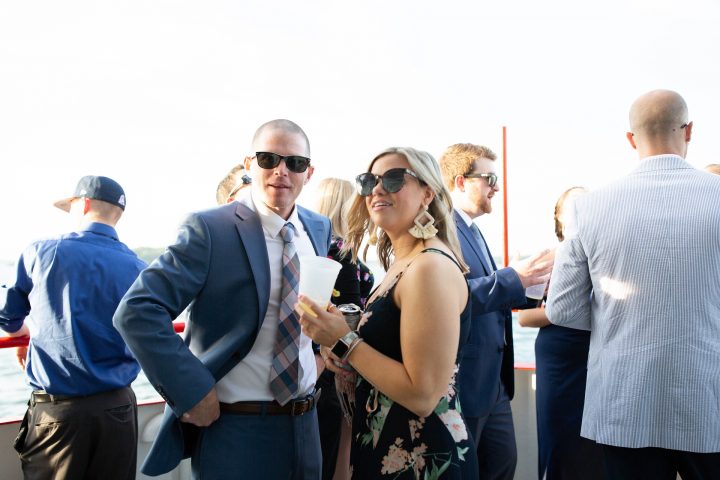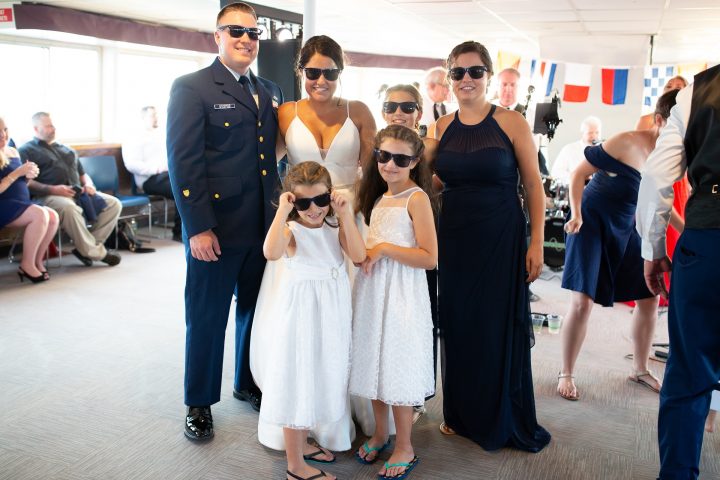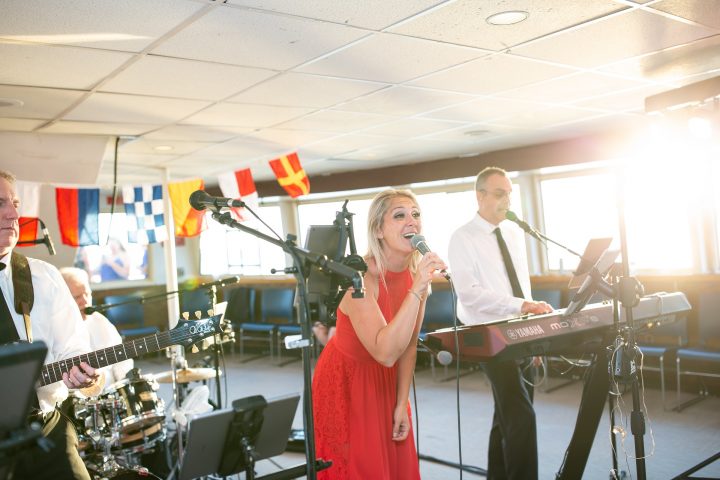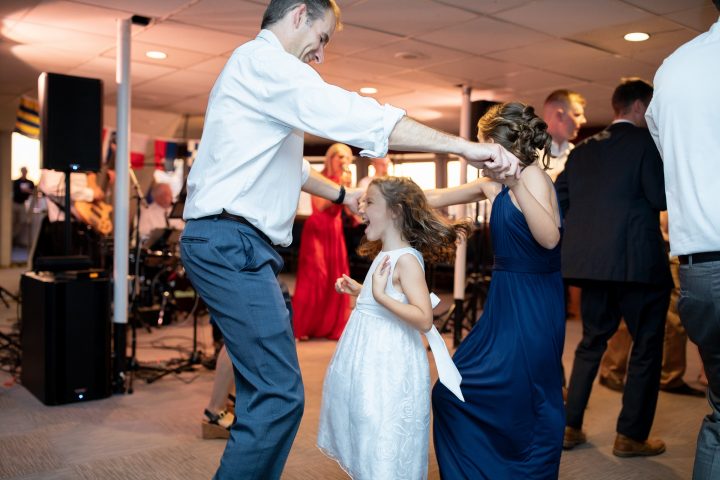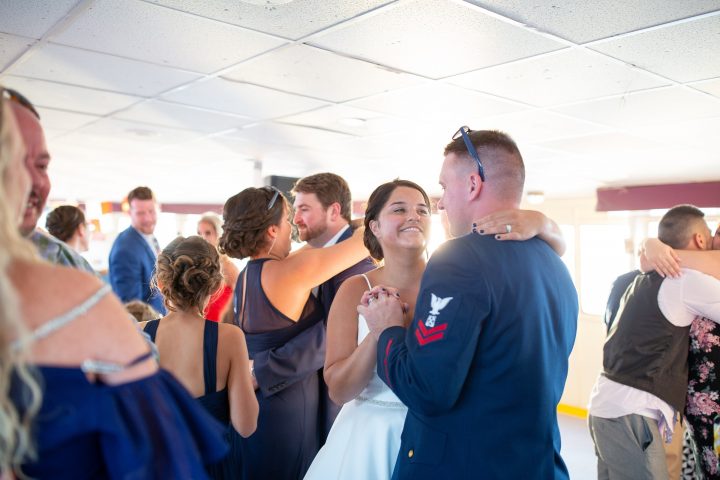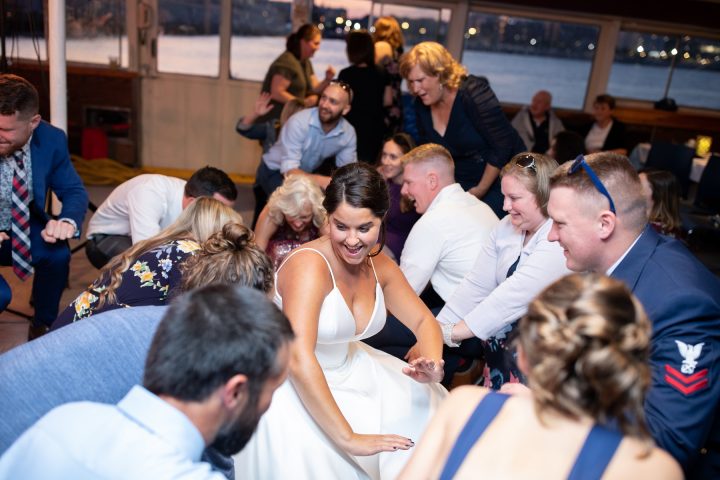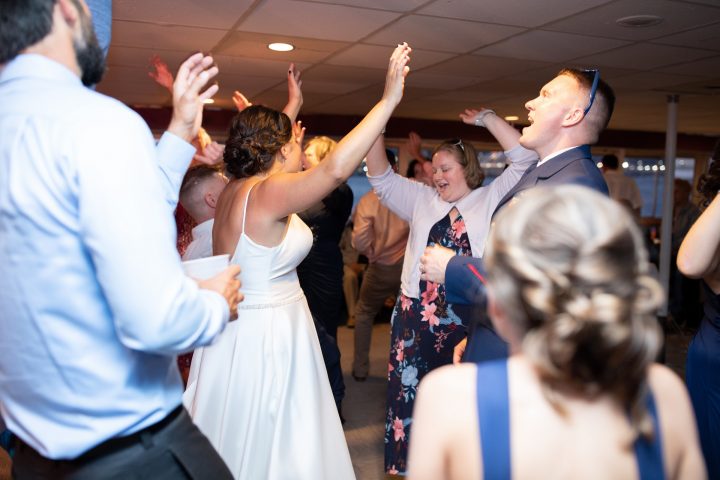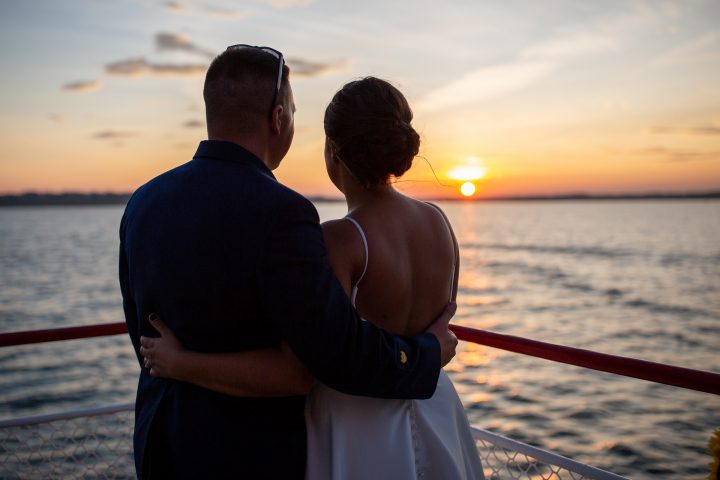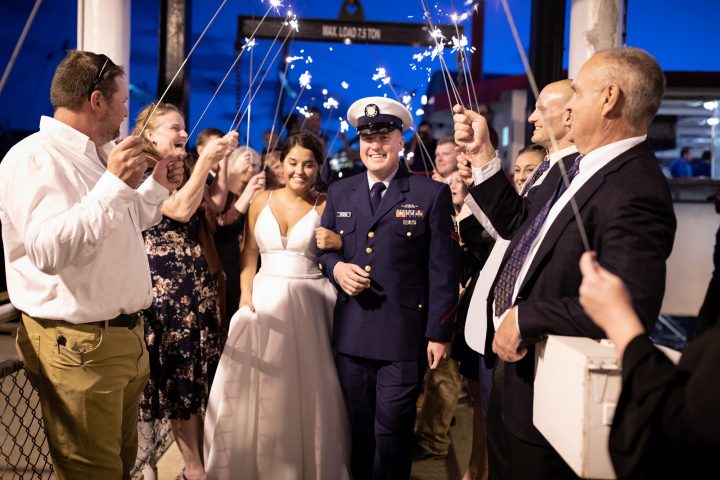 Venue: Bay Mist, Casco Bay Lines
Photography: Sarah Gagnon
Catering: Amato's
Entertainment: Wavelength Band
Here's a look at our play list for the ultimate music cruise song list.