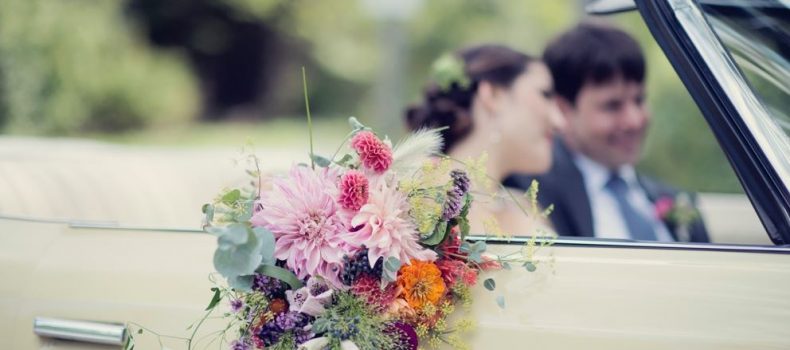 September Wedding At Sebasco Harbor
Anna and Josh had the prettiest late summer wedding at Sebasco Harbor Resort from the oceanside vows and bright blooms to the magical evening on the dance floor. With ties to Maine, the happy couple traveled from California to tie the knot on a fun-filled day with loving family and friends by their side. Their laid back style made for an incredibly fun, romantic and no fuss reception in the Cornelius room. Toasts by Anna and Josh's wedding party were light-hearted, funny and as we found out, included stories of meeting at Bowdoin College. We are so honored to have played for this fun loving couple and their lively wedding party at the gorgeous Sebasco Harbor. Thanks to them for including us. Their exceptionally beautiful wedding photos were captured by none other than Kim Chapman Photography. We are thrilled to share them here.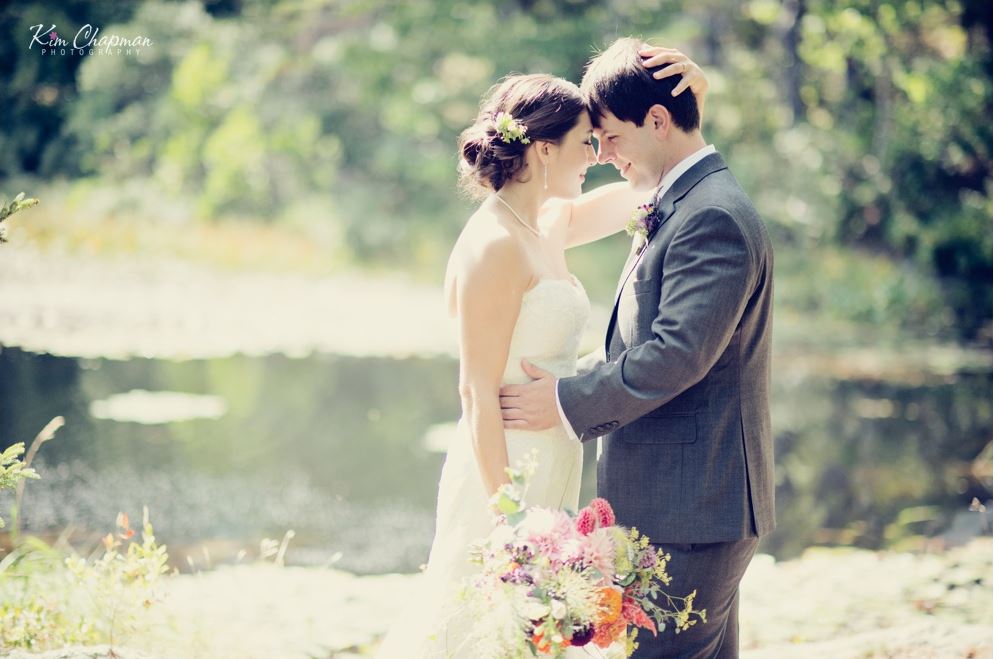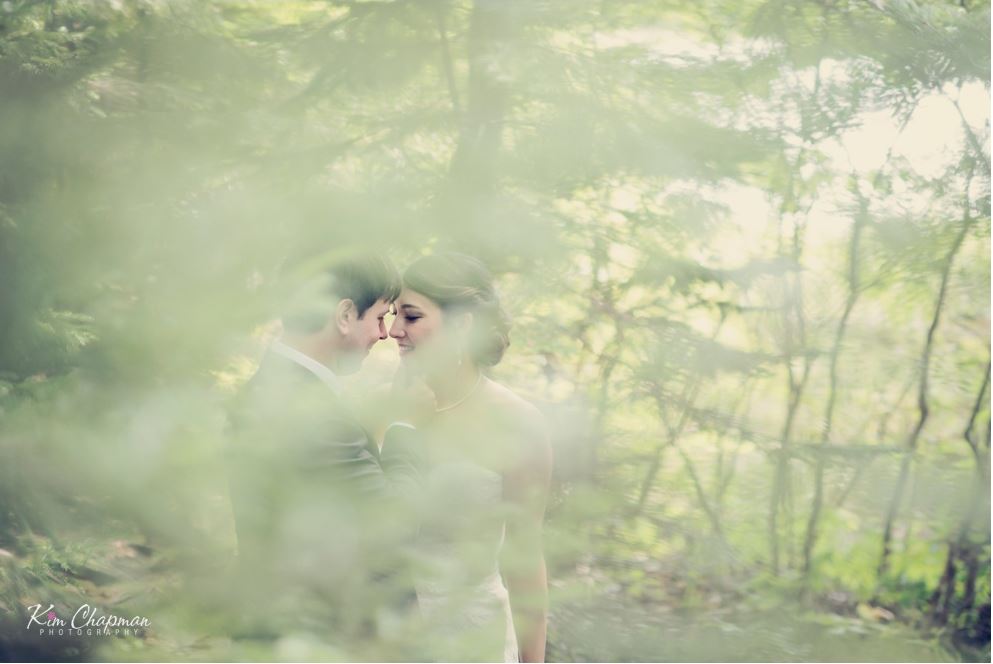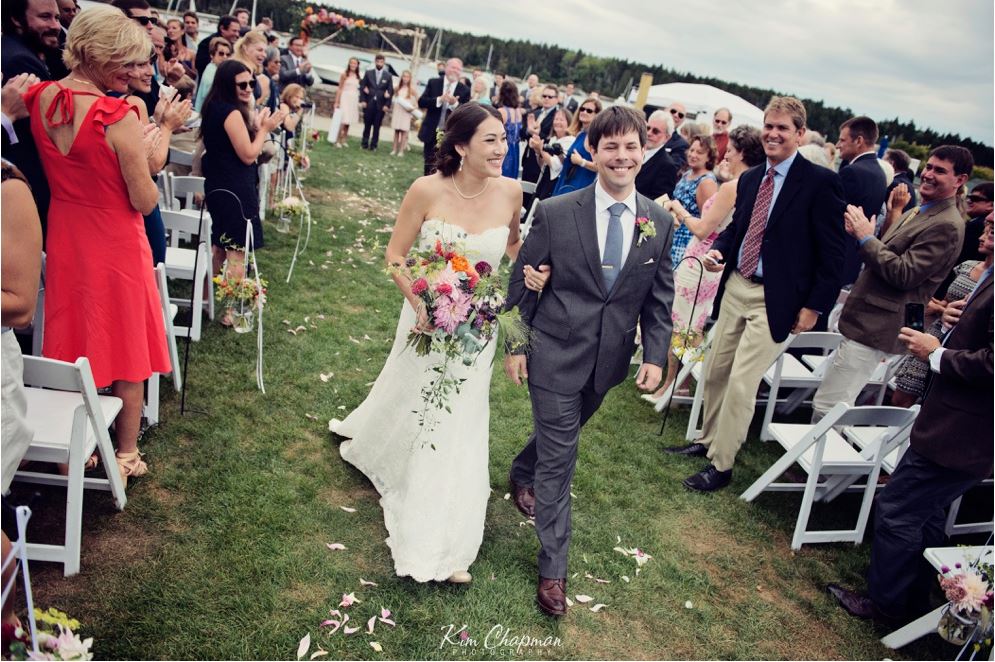 Paul played acoustic guitar for their ceremony and cocktail hour. Ceremony selections included Blackbird for the bridal party, Canon in D for the bride and Here Comes the Sun for Anna and Josh's walk back down the aisle.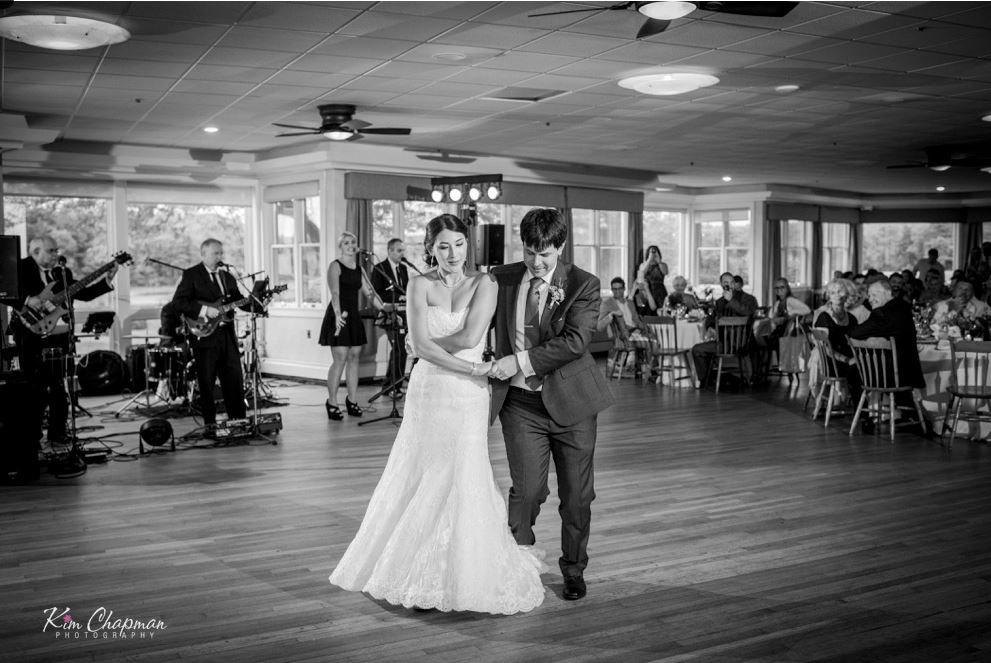 Guests were impressed by Anna and Josh's choreographed first dance,"Crazy Little Thing Called Love". Spot on timing! It was so fun to play our Queen song for their first dance. Here's a little snippet that we posted on Instagram.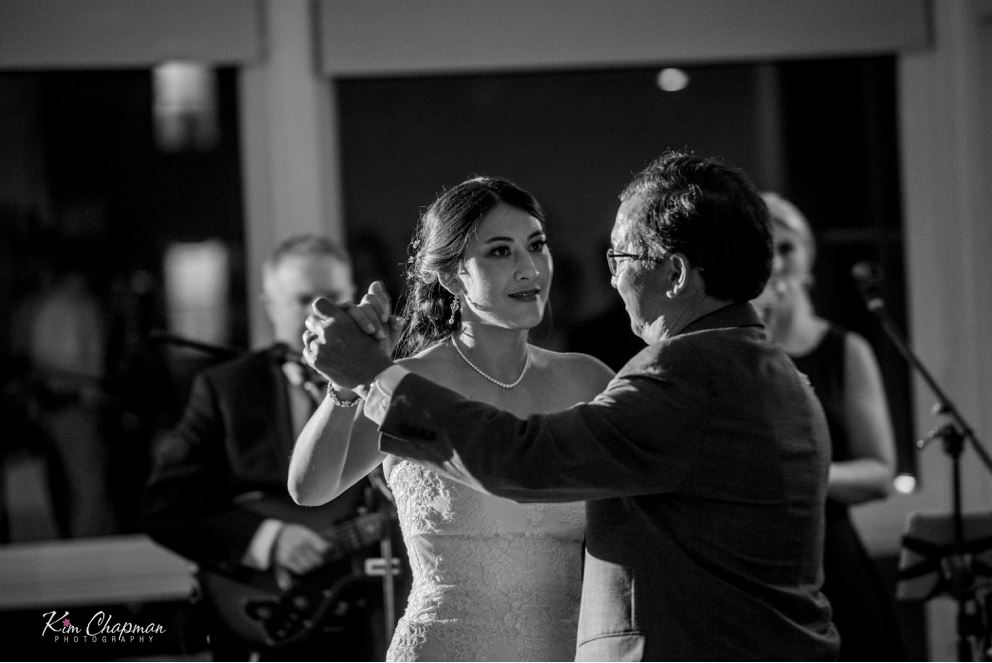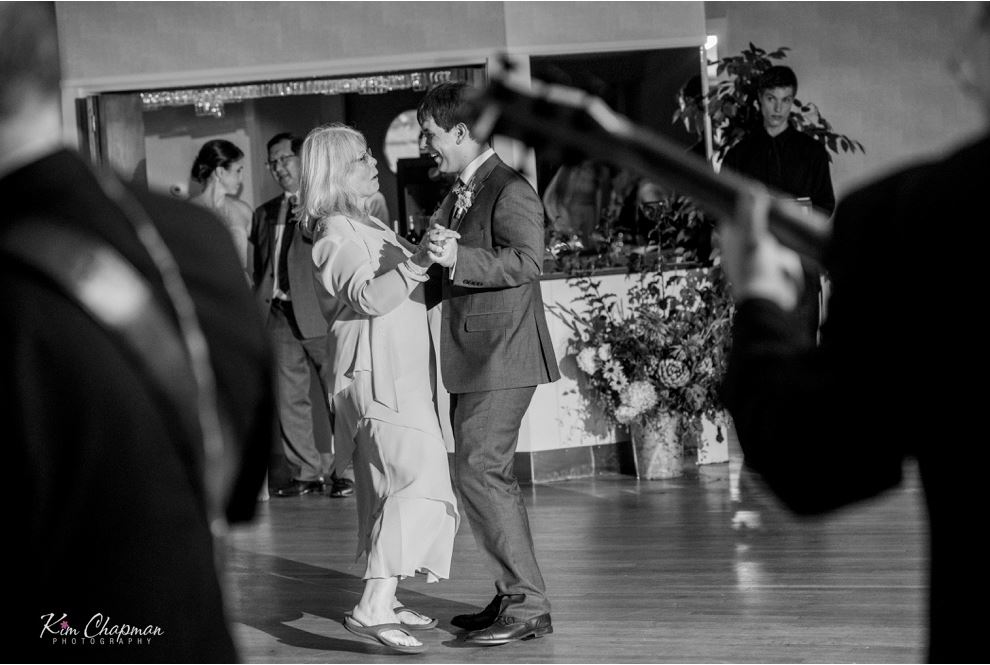 Anna's dad wanted a waltz for his father/daughter dance and asked us to cover Linda Rondstadt's version of "Keep Me from Blowing Away". We covered "Three Little Birds" by Bob Marley for Josh and his mom's dance.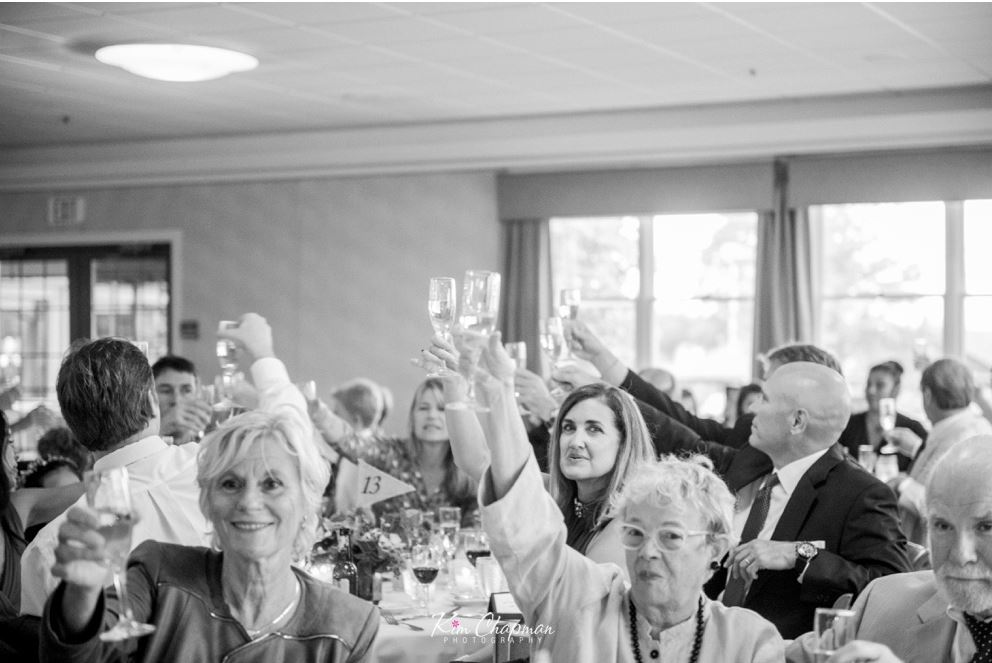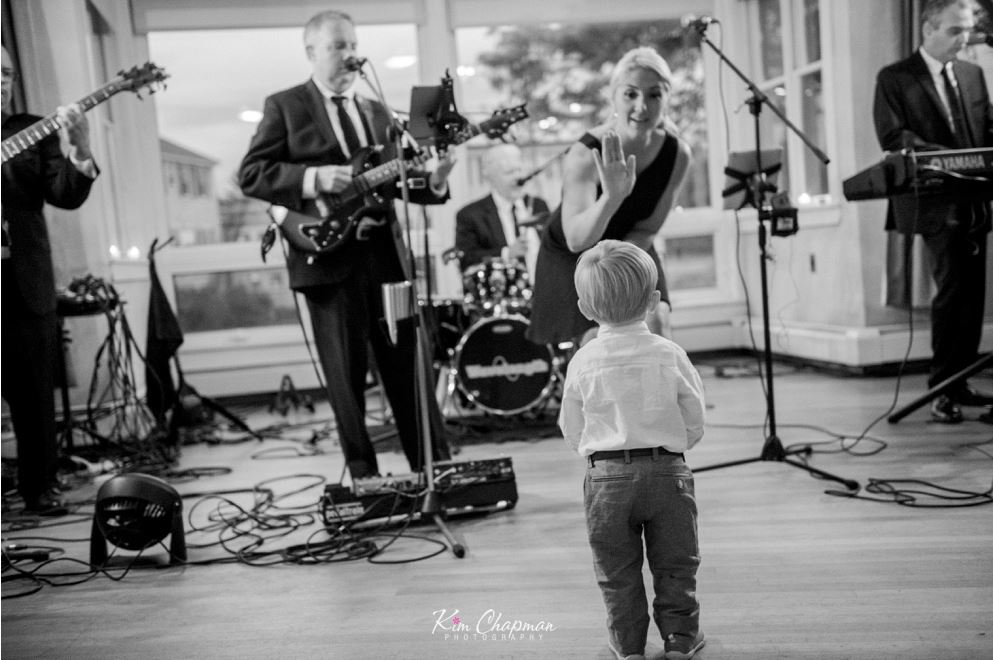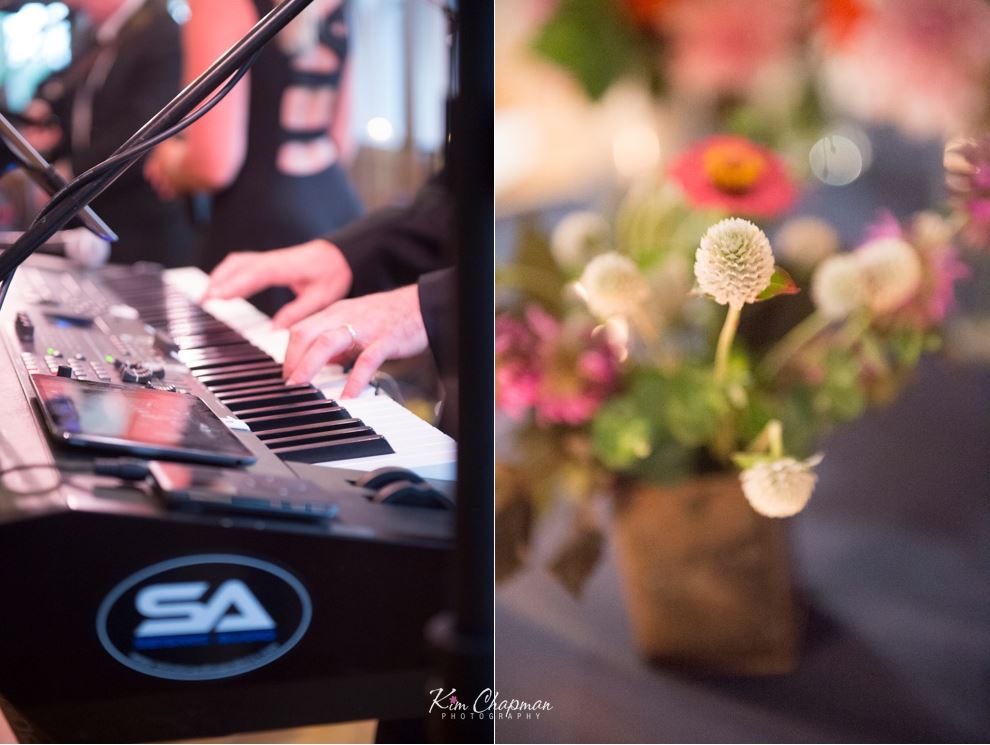 Anna's dad made all of the flower vases for the tables and shipped them from California. We were honored to receive one at the end of the night. So special! Their gorgeous florals were provided by Broadturn Farm.
For more photos, visit Kim's blog post.
We received the cutest thank you note from Anna and Josh with their beautiful golden. "Dear Johnna and Wavelength, Thank you for putting on a terrific show! Everyone loved the band and we were more than thrilled with every aspect! Thank you for making it such a memorable ceremony and party!"