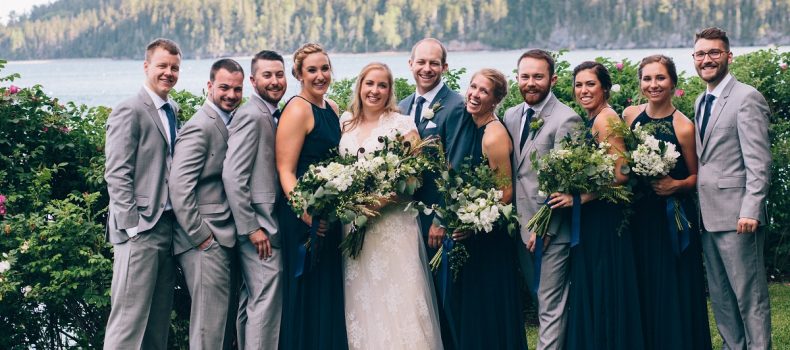 Summer Wedding Celebration In Sorrento
Between the beautiful weather and breathtaking view, this wedding hit all the right notes. Kari and Justin couldn't have dreamed up a more perfect day. From the moment they met and dated in 8th grade through a continued friendship in high school, a long-distance relationship in college to their new life in Baltimore, Kari and Justin's path led to this wonderful day in Sorrento and we're glad we were there as their Maine wedding band to celebrate with them! Kari has been spending summers in Sorrento all her life and it made perfect sense to marry her best friend here. The family property boasts a waterfront  view of the backside of Acadia so perfect for their nuptials and reception that followed. The field gave the feel of a casual backyard party but oh so much more! We had a feeling this Monday wedding outside Bar Harbor on the 4th of July weekend would be this good! It was!
Kari and Justin were married at the beach followed by a champagne toast and formal photos. Guests made their way to the field where we were waiting in the tent to put on cocktail music while they enjoyed lawn games and flat bread. A casual buffet dinner took place before cake cutting and the first dance. Kari and Justin ultimately chose Wagon Wheel for their first dance to kick off dancing. It is Sorrento tradition to have town summer dance parties and Kari has made these connections every summer for years so it made perfect sense to invite town guests to her dance party. What a fun crowd! The focus was on the dance party and they nailed it!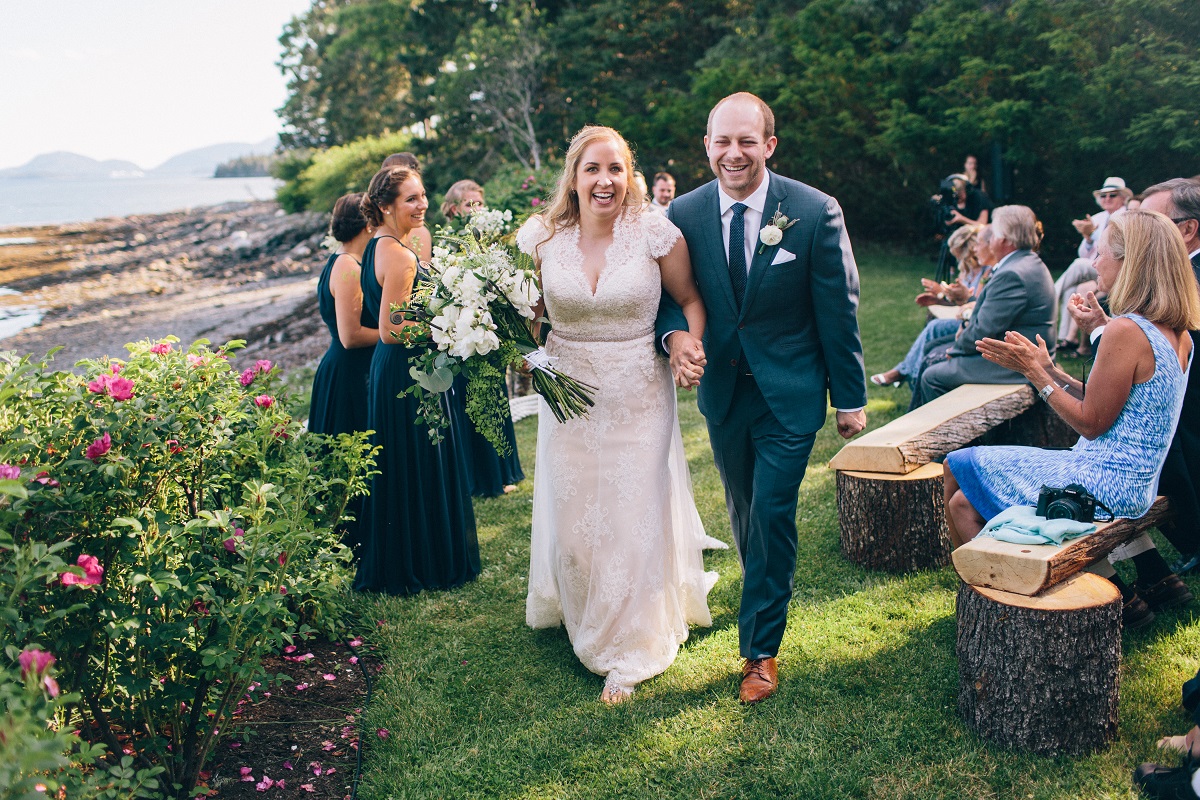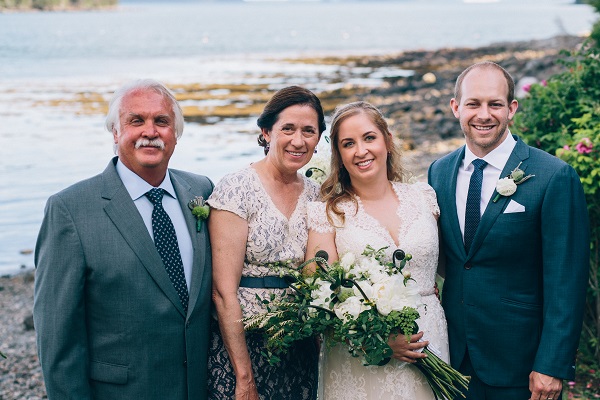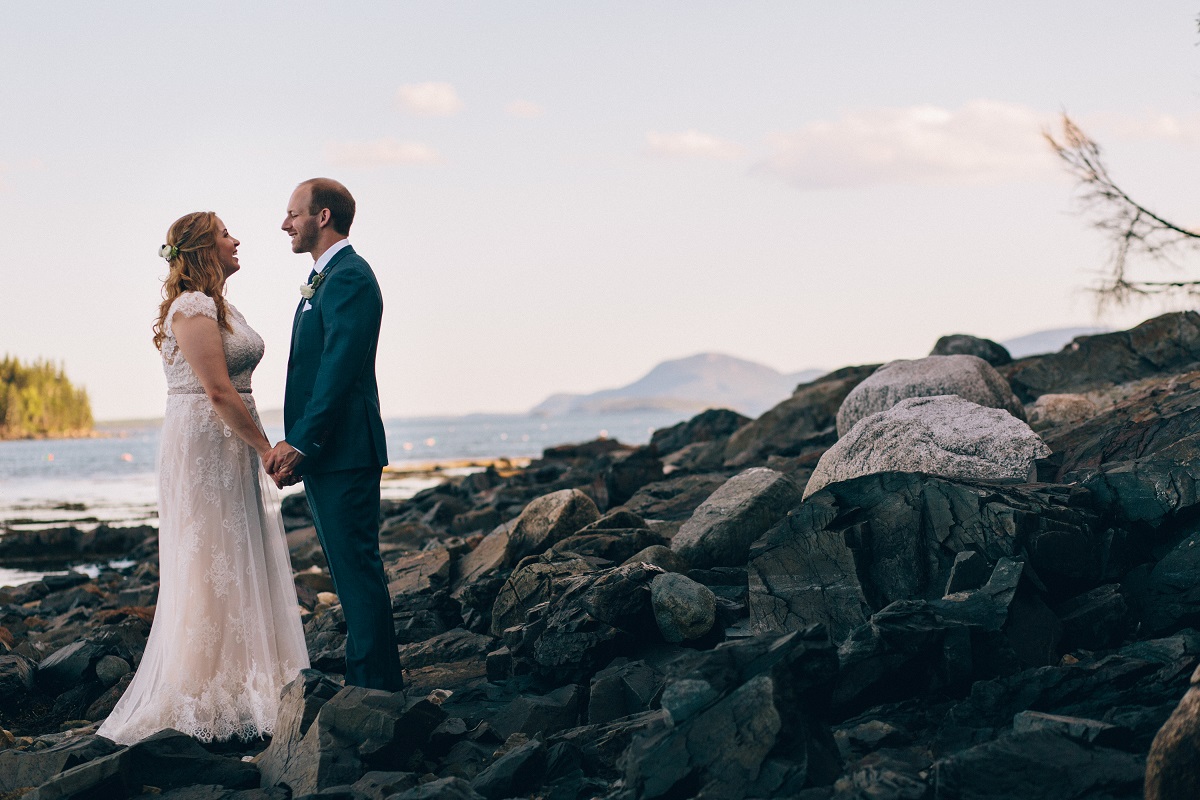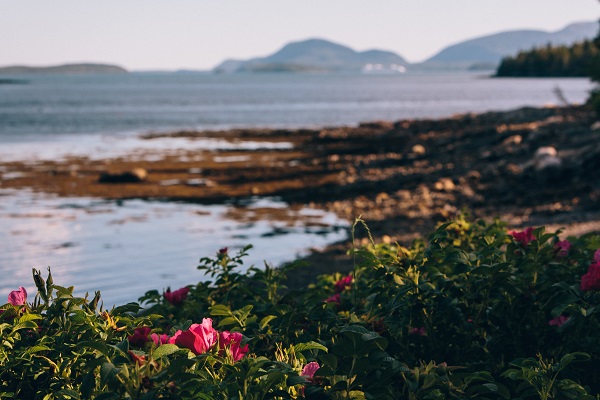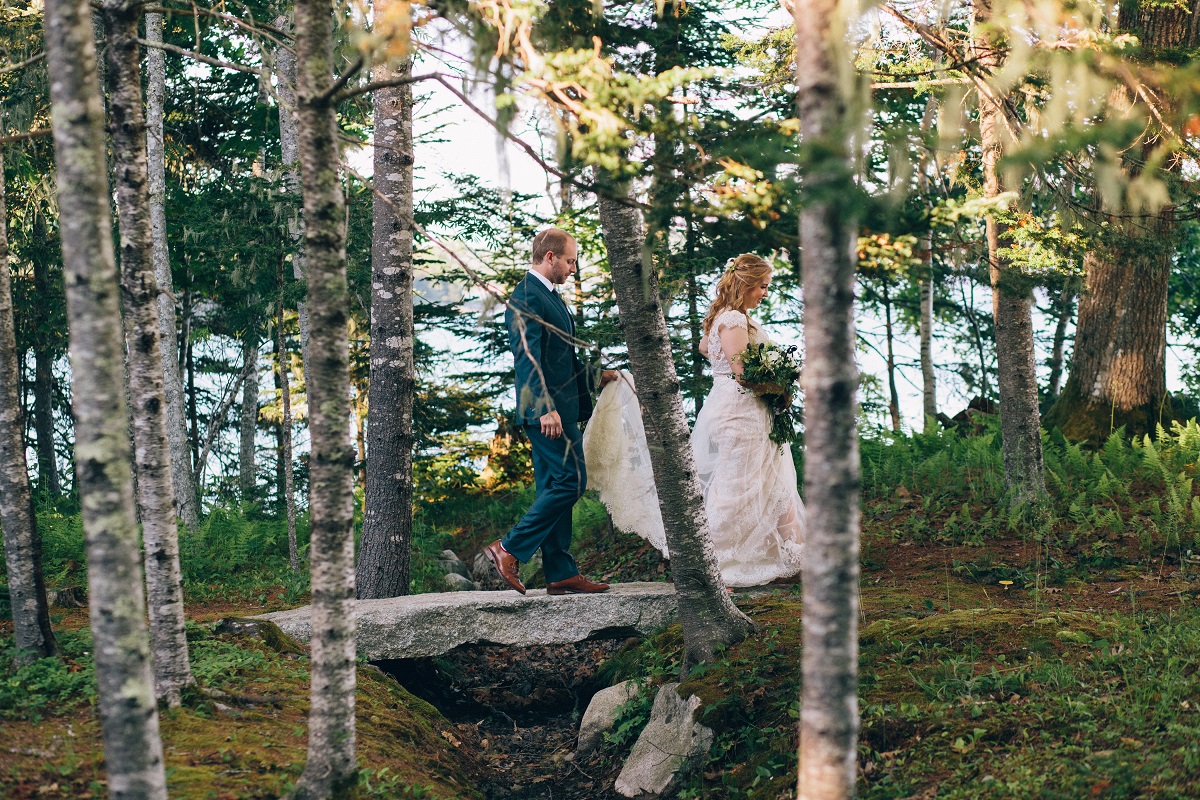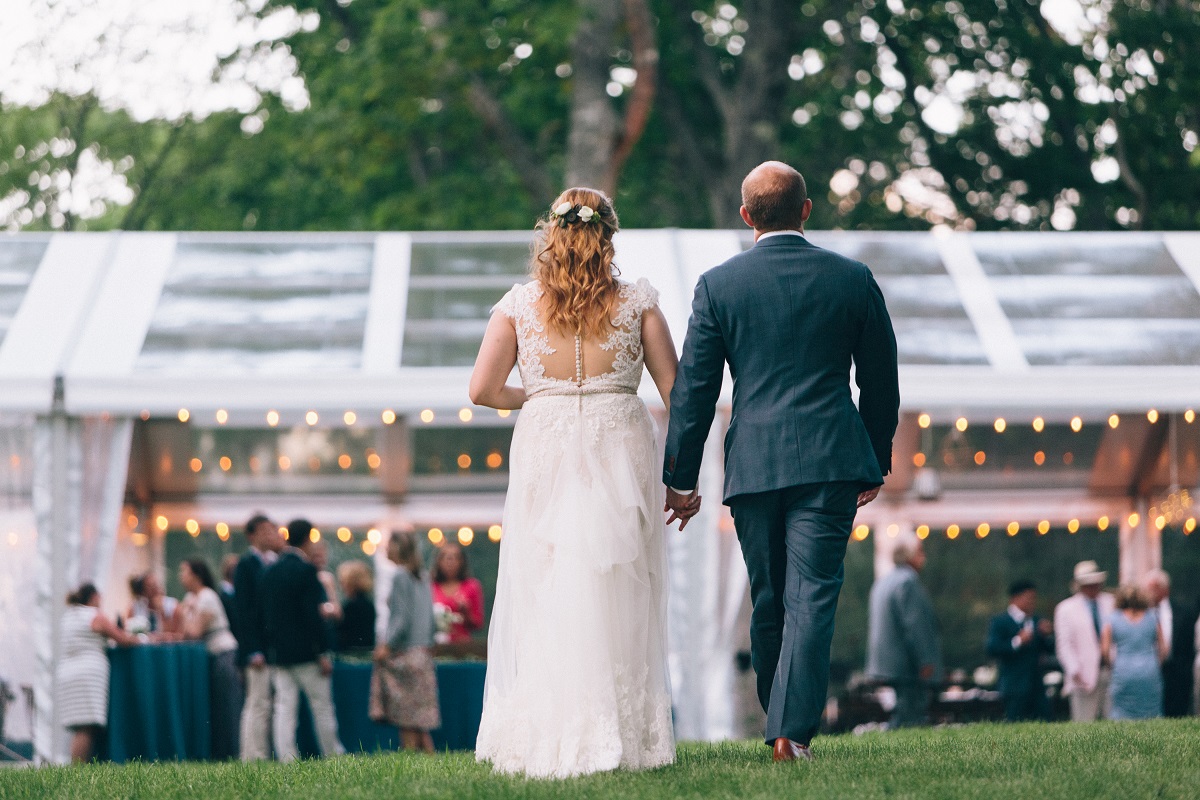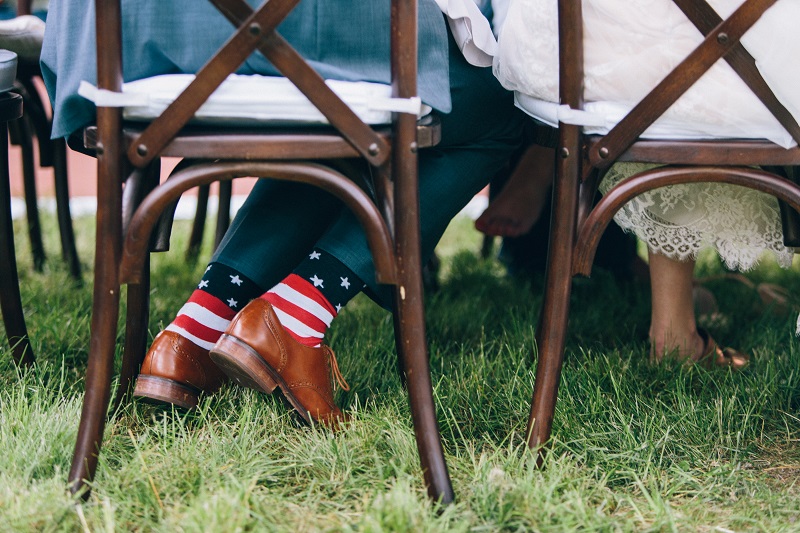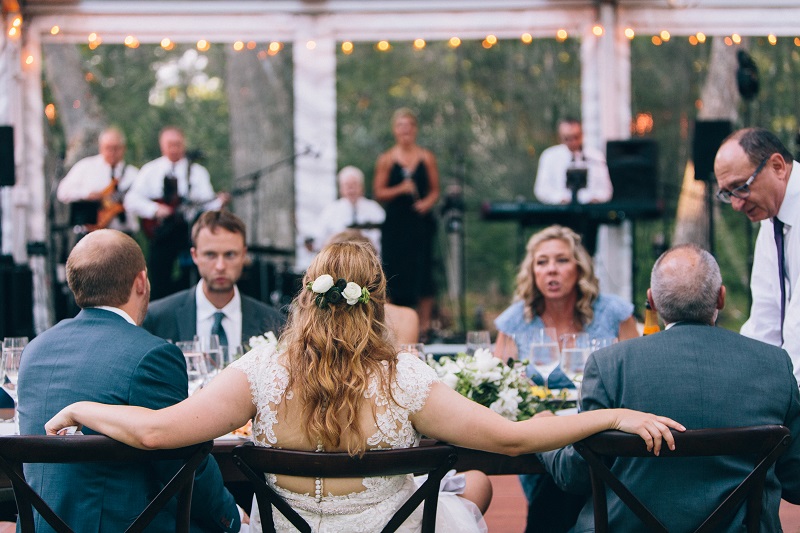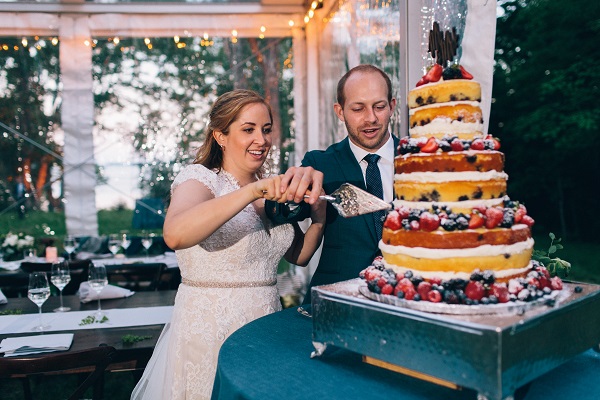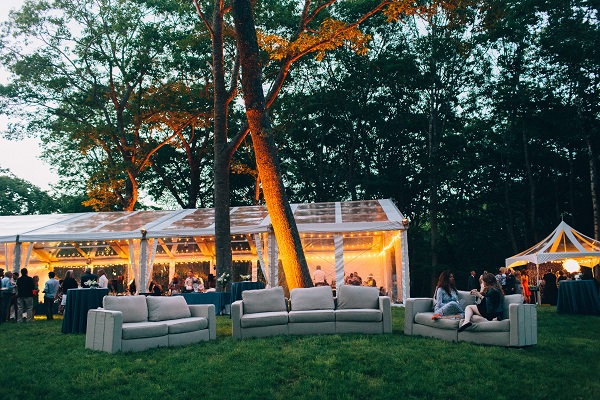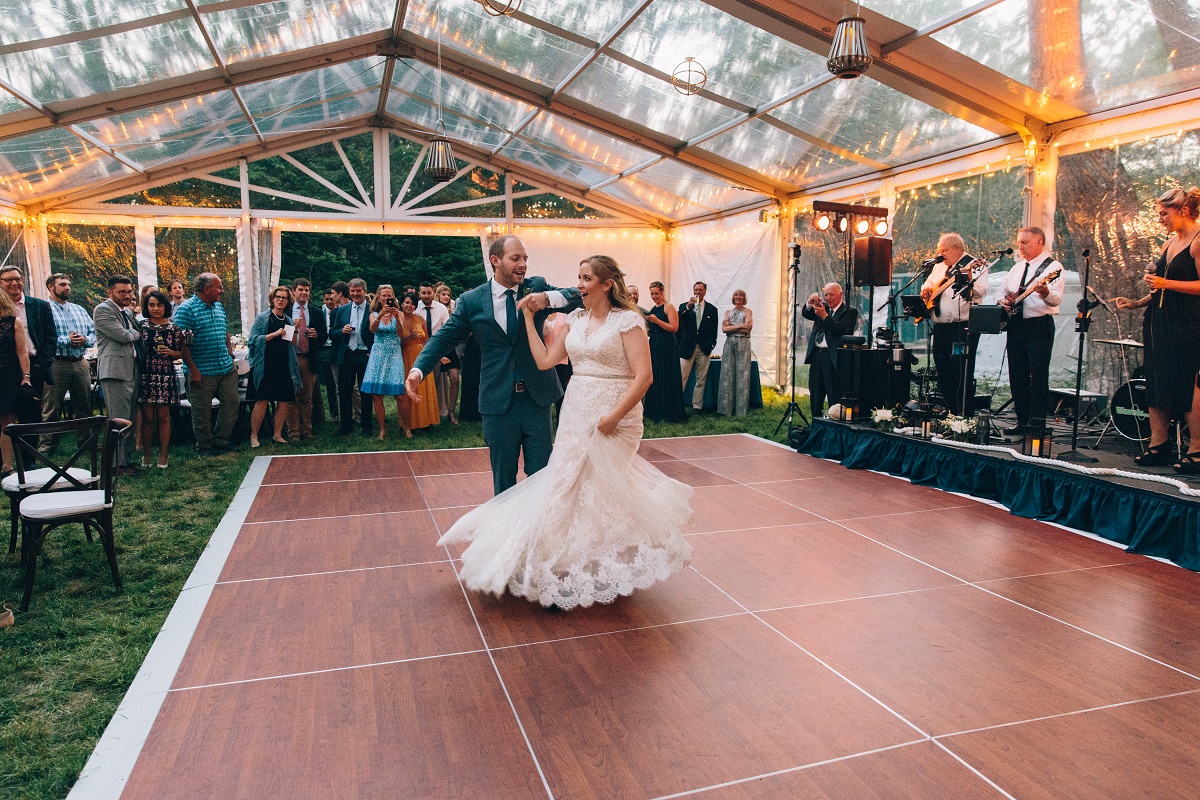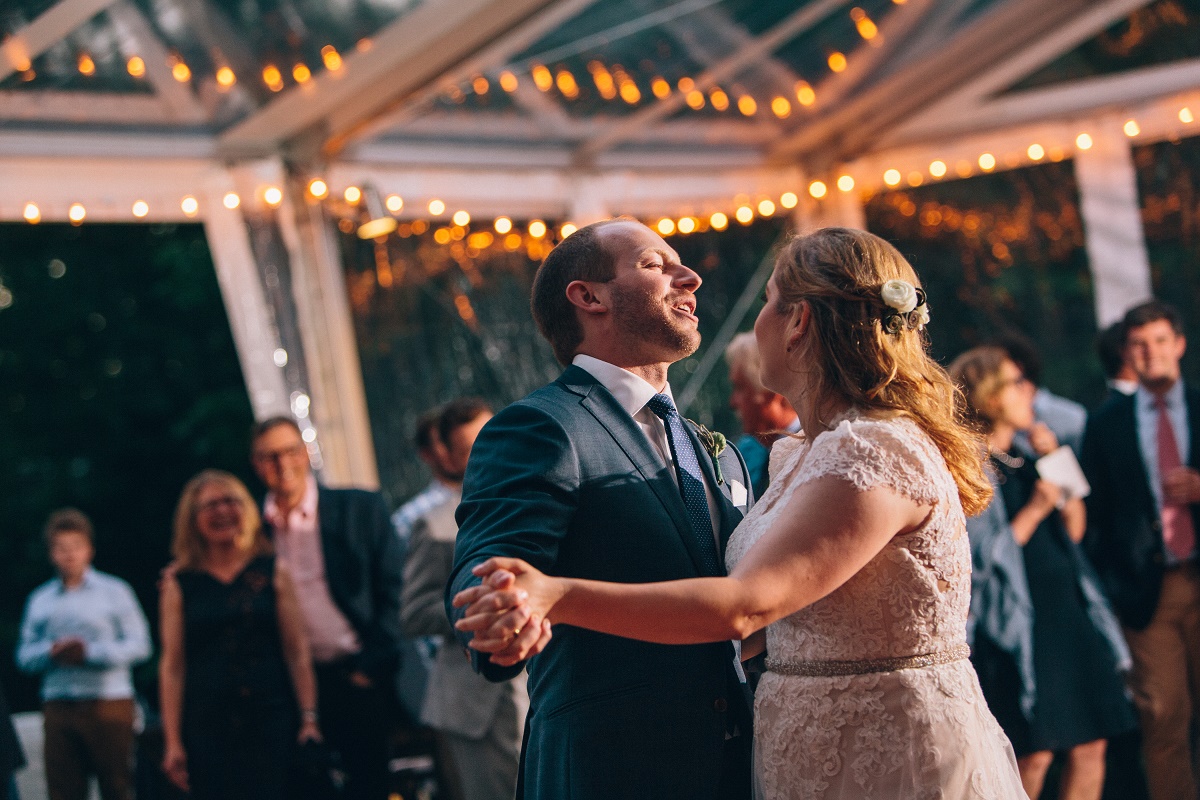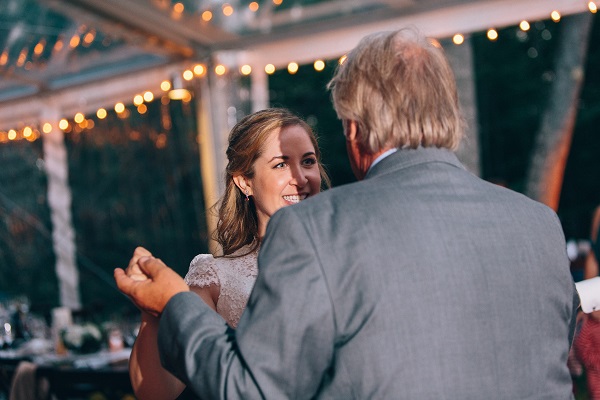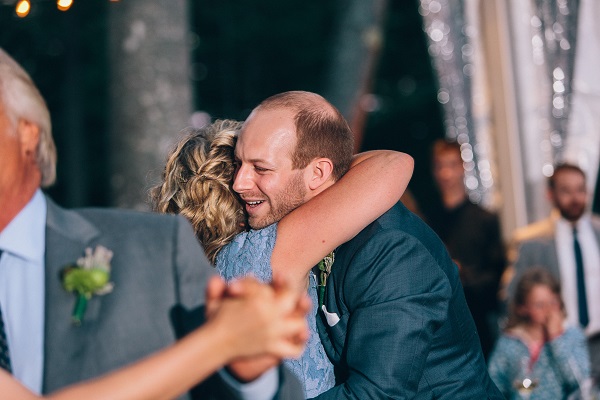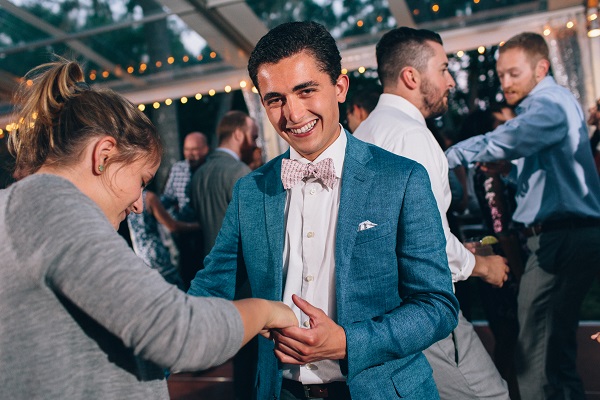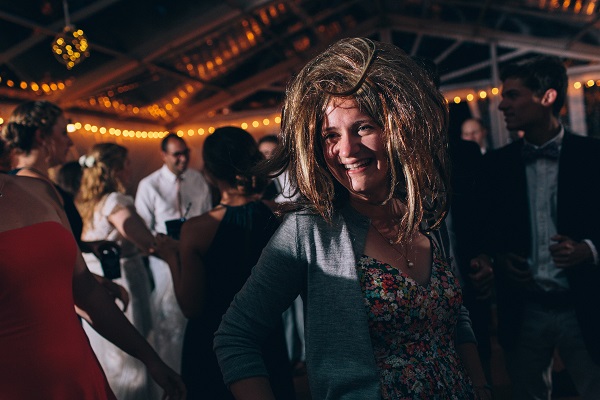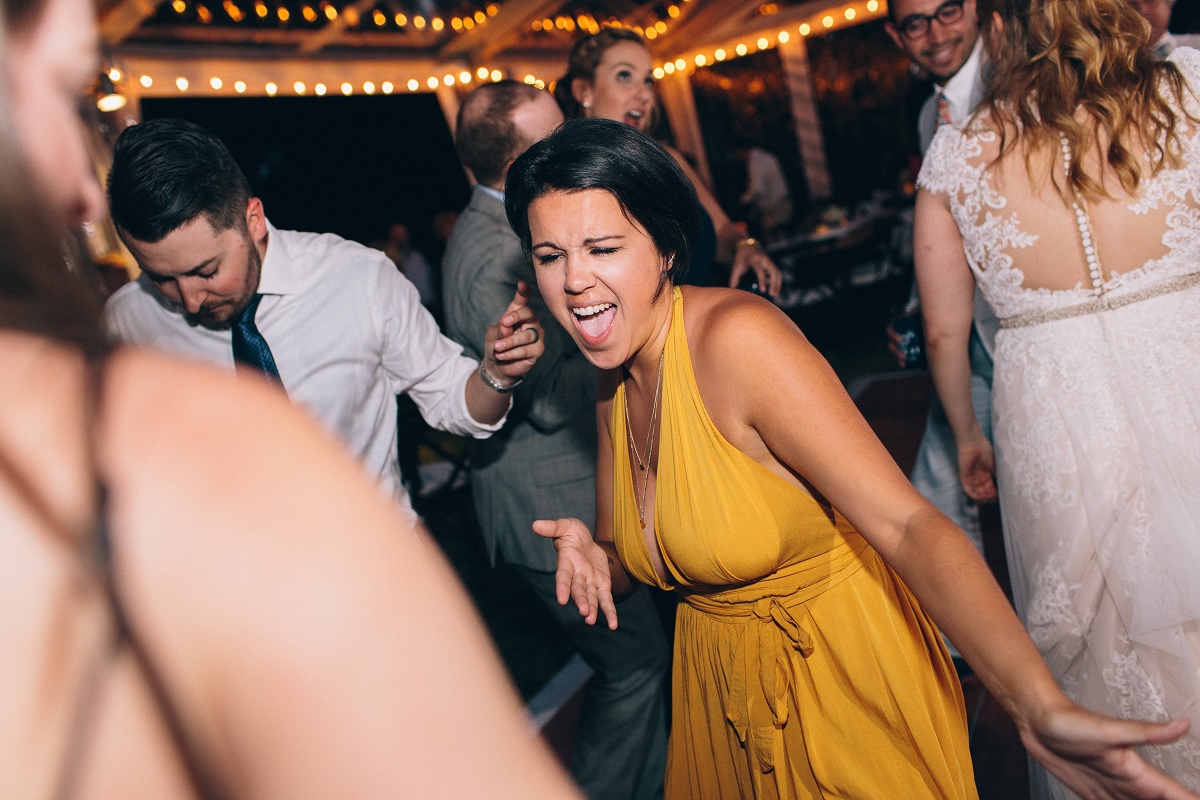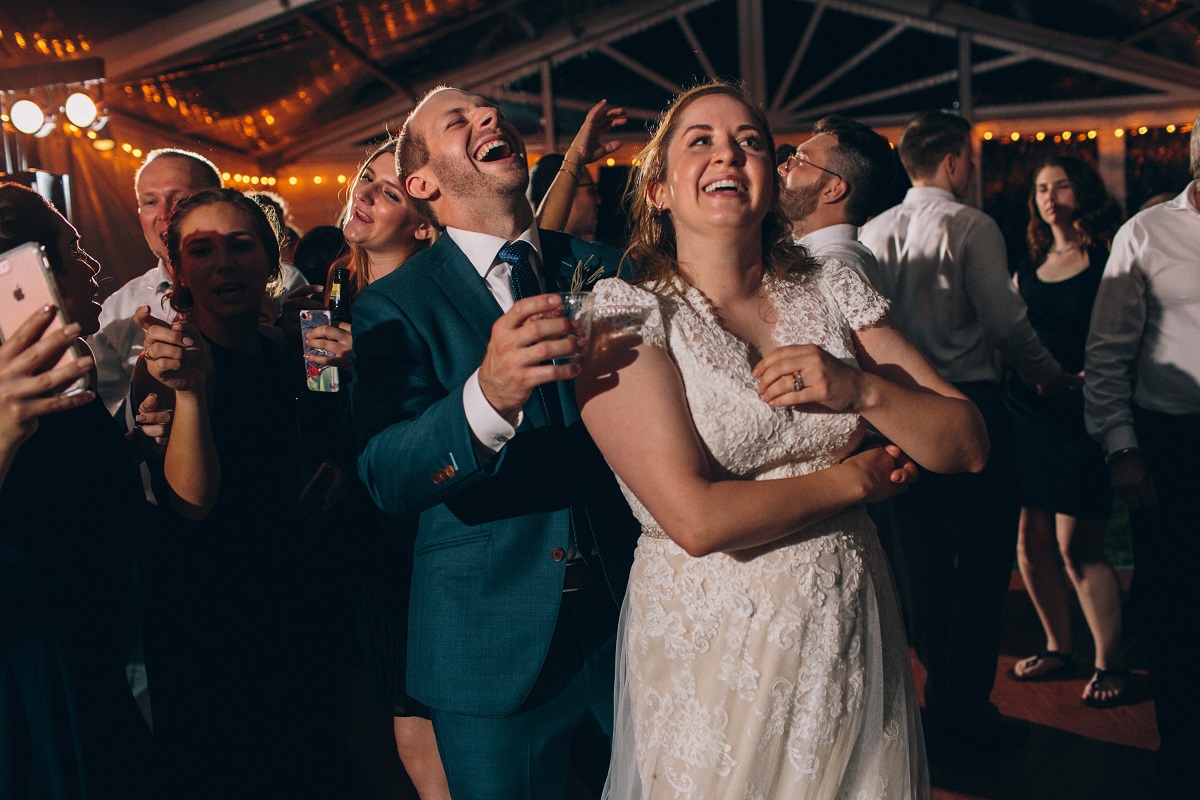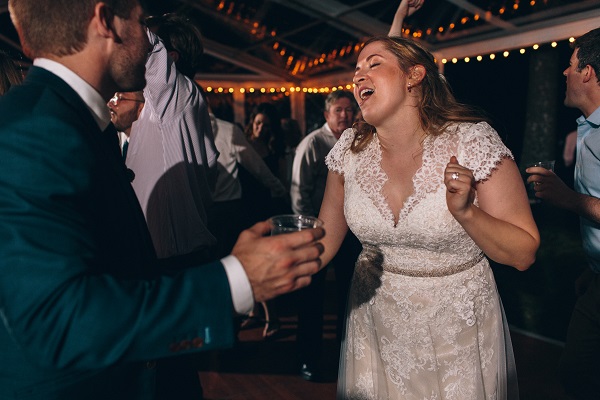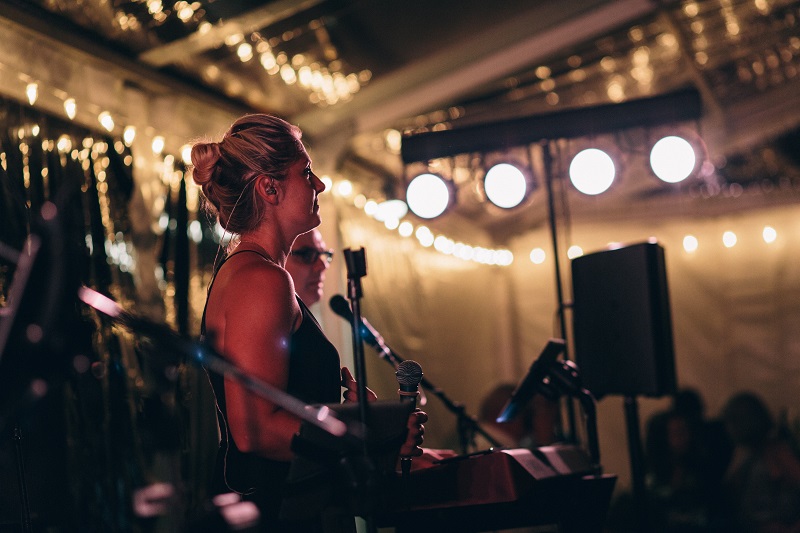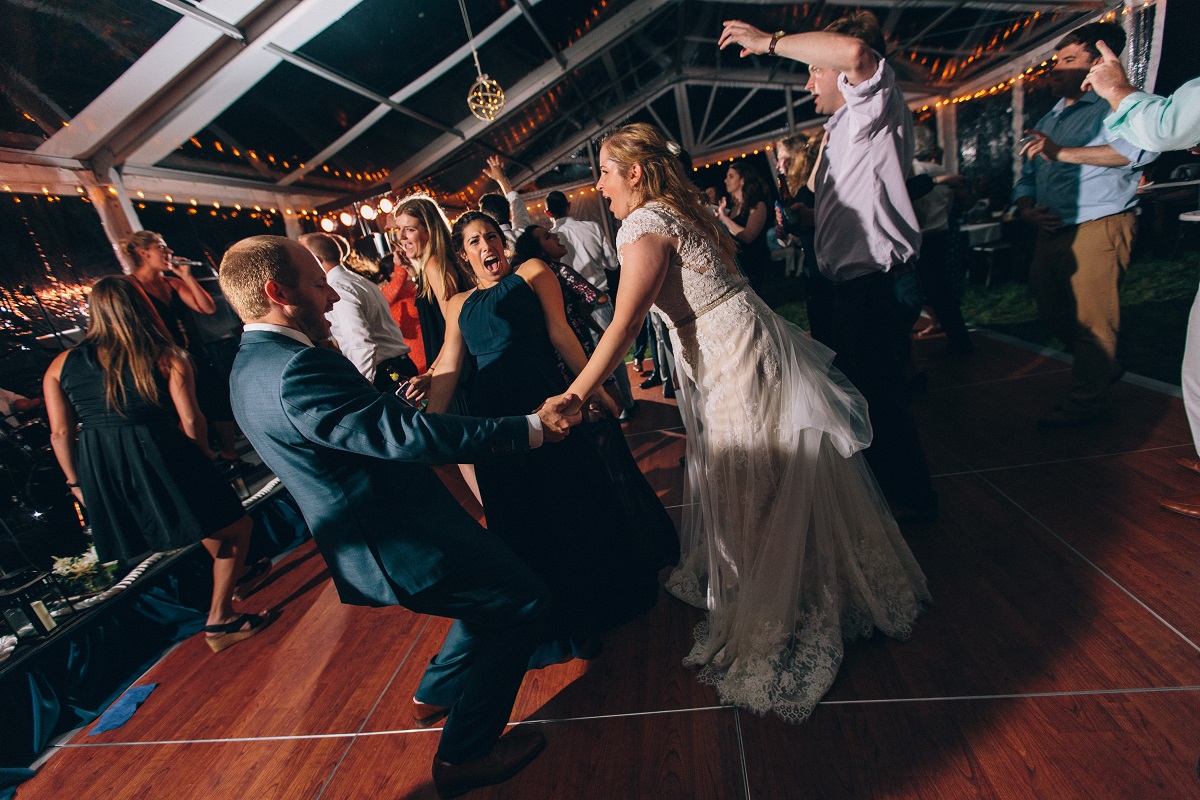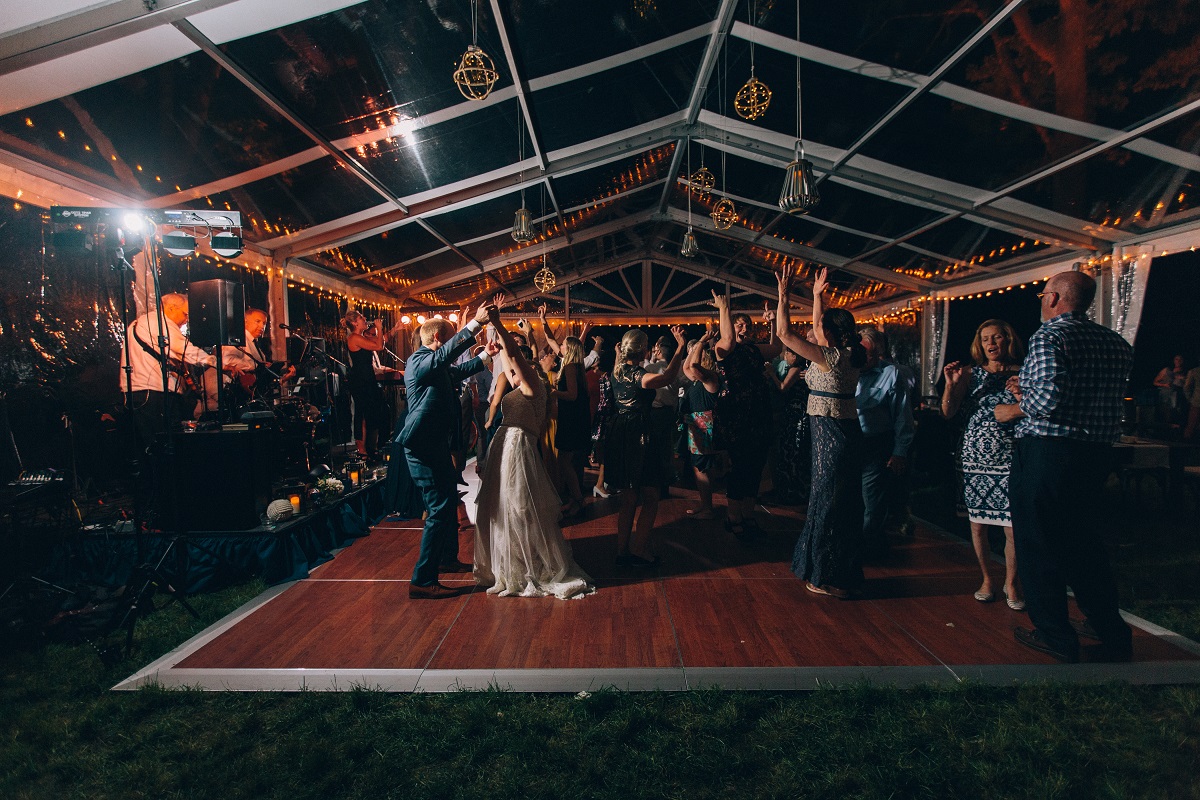 So honored to receive this review on Wedding Wire from Kari's mom, Wendy: "How much fun can you have in one night? Wavelength played at my wedding reception and they were the hit of the party. We could not stop dancing. We have all heard bands that play great danceable music, but we also sat out one or two songs. There was no sitting when Wavelength was playing. We were on the dance floor the entire evening. They kept pulling out one great tune after another and playing them with every flourish you'd expect. The singing was great. The lead guitarist played some memorable riffs. We cannot say enough good things about this band, and our wedding guests continue to offer the highest of praise for the band. We should also add that they were easy to work with. They did not make demands on us in terms of travel or lodging. They were open to suggestions for the song list, and wow what a great list it was to begin with. Not the same old wedding band '70's and '80's playlist, but lots of current hits. They did a number of memorable covers that we would readily include on our own devices to listen to regularly. Don't hesitate to book Wavelength as I cannot imagine that there is a better option."
Thank you to Kari, Justin and family for being so wonderful. Wishing you so much happiness for all the years to come.
If you need a professional, experienced and awesome wedding band that you can rely on, look no further! See more reviews.
For more images from Kari and Justin's wedding, visit Emilie Inc. Photography.
Vendors:
Photography and Videography: Emilie Inc.
Planner and Florist: Lulu & Co Event Design
Catering and Cake: Bar Harbor Catering Company
Tent and Lighting: Wallace Events
Photo booth: Maine Snapshot Studio
Music: Wavelength