Vinfest 2013 at Cellardoor Winery
Four bands and one fun night at Cellardoor Winery in Lincolnville, Maine. Best enchanted forest of all time. Cellardoor Winery does it again! An evening of gourmet dinner and dancing featured many talented chefs, set designers, entertainers and the most amazing guests around. We're not surprised. This is our third event with Bettina and the crew and each one has been stellar! Cellardoor Winery hosts the most memorable events at the vineyard and throughout the state of Maine including Pop the Kennebunks. You won't want to miss what is coming in 2014.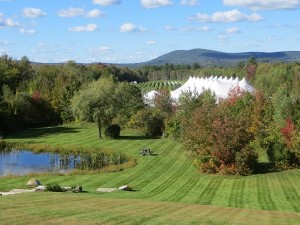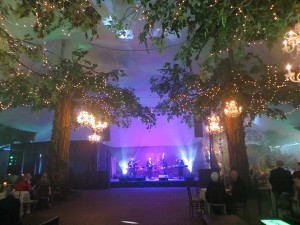 It was a beautiful September day in Maine at Cellardoor Winery! Party is just about ready to start inside the tent.Cocktail party gets underway with Wavelength. Everyone enjoys some mingle time and wine until we bump it up a notch with "Don't Stop Believing". After a fabulous cocktail party, guests enjoyed a wonderful gourmet dinner and enjoy the lovely voice of Ellen O'Brien. Company Men flies in from LA for Vinfest and gets the crowd dancing again after dinner with a great mix of music that is versatile and entertaining. Taylor Dayne rocks the tent with her hits at the end of the night including the ever popular "Tell it to my heart".