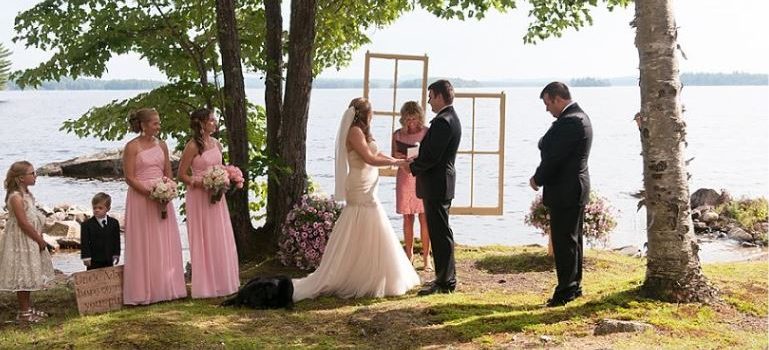 Wedding on Ambajejus Lake
From the father of the bride's Ambajejus Lake home to the diy projects, Michaela and Adam's hometown wedding was chock full of personal touches in every way. This August wedding in Millinocket was fabulous. With such a sweet and easy going couple, chilldhood family and friends, great weather, lake, float plane, dancing, fireworks…they had it all!
For the first time in our many years of wedding performances, we found ourselves in the Kathadin region this past summer at Michaela's dad's house on the lake. I was delighted to hear from Michaela in January when she was inquiring about the band's availability. Growing up in Millinocket, there's bound to be a connection somewhere and to my pleasant surprise, I knew Michaela's mom and family. It was so fun to share in this magical day with everyone.
Michaela and Adam planned this entire gorgeous summer wedding day. A private ceremony lakeside, family dinner at the Big Moose Inn and a rocking dance party under the stars with many Millinocket friends and family made it so memorable. Ryan and Brani Moore Photography captured everything this lakeside wedding had and more. We are sharing just a few of their amazing photos. For more, visit their blog post here.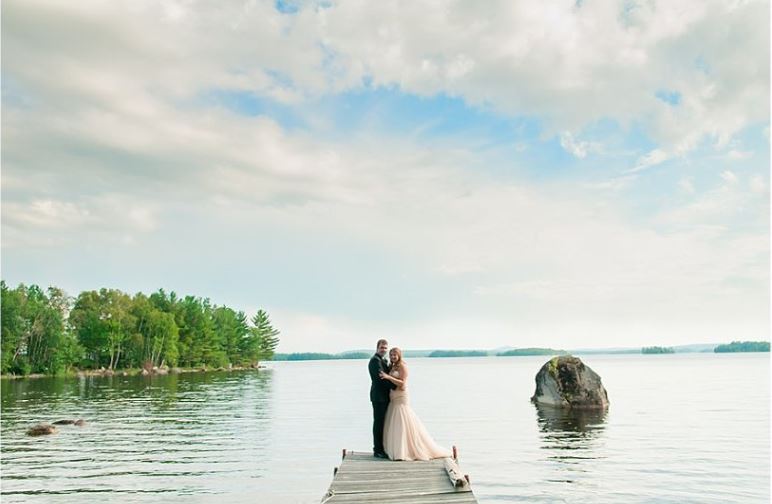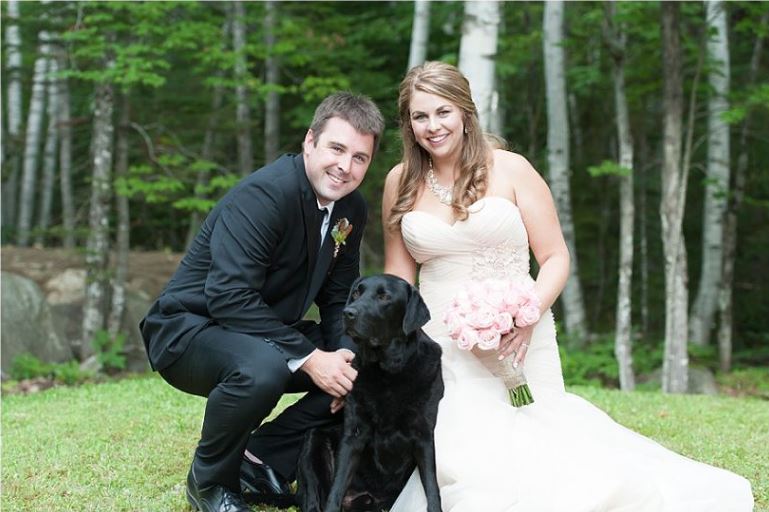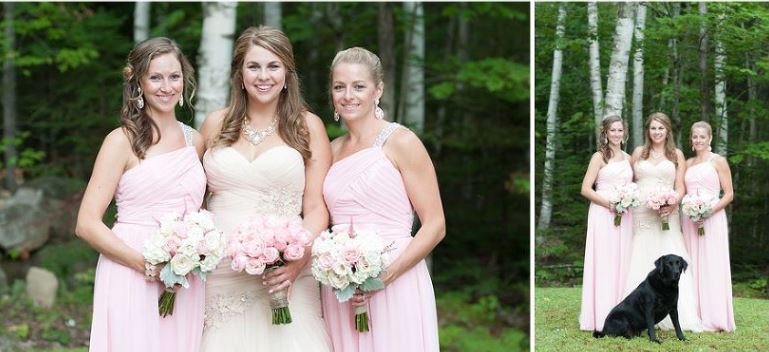 Michaela and Adam surprised family and guests with their arrival by seaplane during the cocktail party.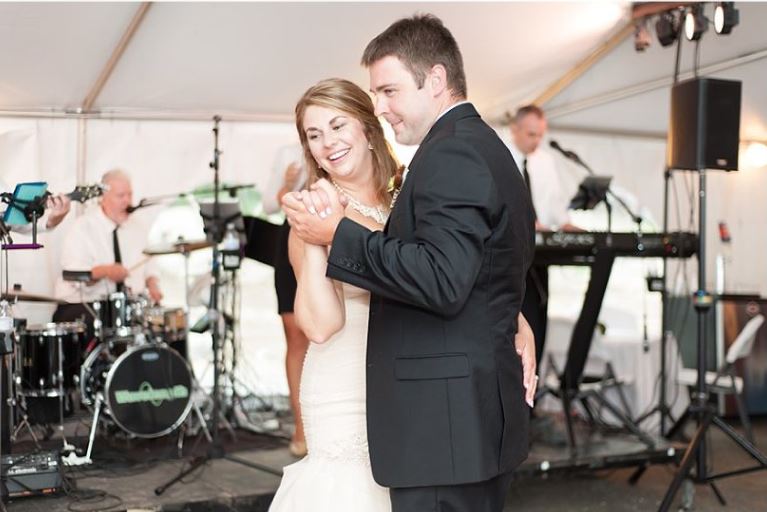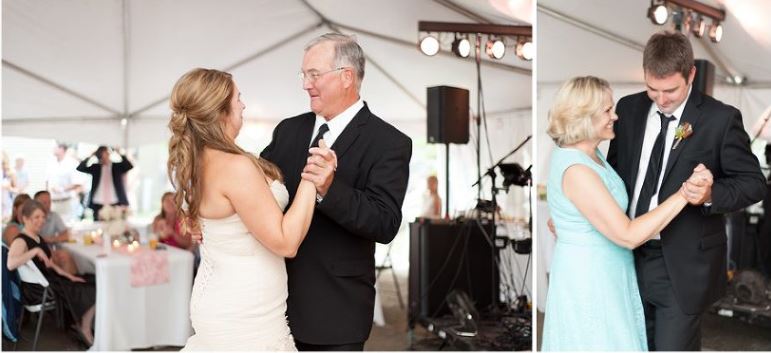 Michaela and Adam's first dance was You are the Best Thing by Ray Lamontagne. They chose to have a combination father/daughter and mother/son dance to Bruce Springsteen's When You Need Me.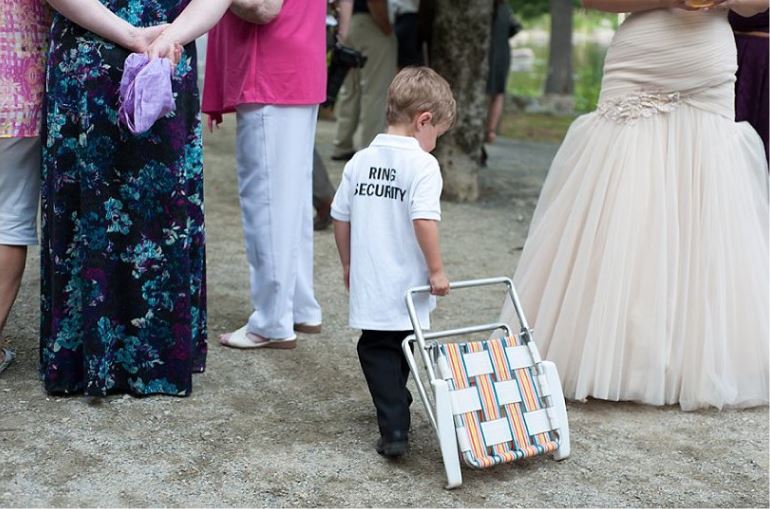 Cutest ring bearer right here! The chair was used for break time backstage with the band.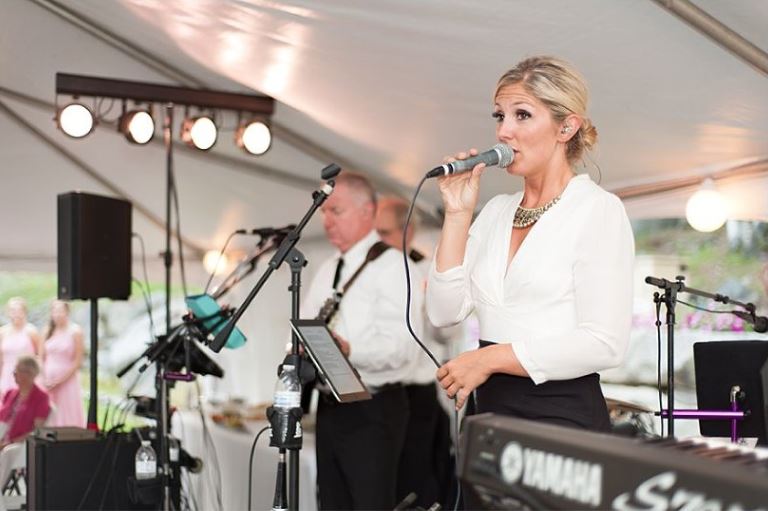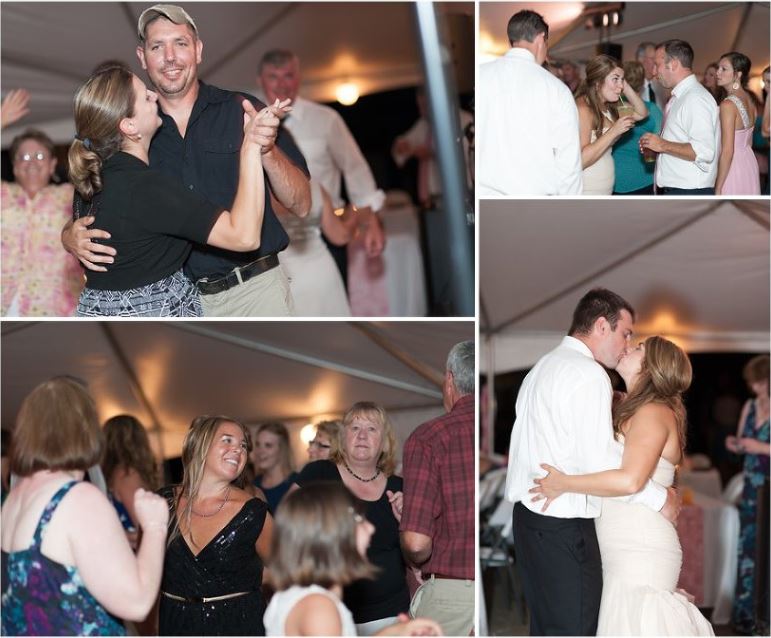 Michaela and Adam, we could not be more grateful to have been a part of your wedding celebration. Thank you for letting us be a part of your special day.