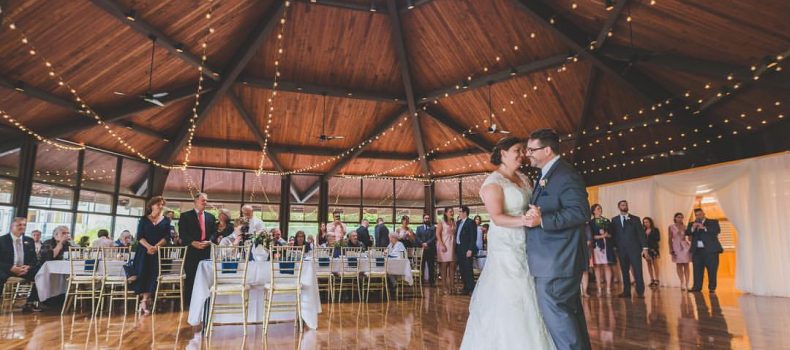 Wedding Weekend at Camp Mataponi
Kristina and Eric chose to bring their wedding guests to a wonderful lake front property on Sebago Lake for the weekend when they tied the knot at Camp Mataponi. It was the perfect Maine setting to spend the weekend with friends and family for this down to earth couple. The all-girls camp doubles as a wedding venue when summer camp is not in session and offers a range of activities for guests to enjoy. Our favorite was the dance party in celebration of the newly married couple!
They chose a new song for us, "Cowboys and Angels" by Dustin Lynch for their first dance. Their parent dances were more of a surprise. Our lips were sealed until that special moment when Kristina and her dad and Eric and his mom had their moment on the dance floor. Kristina's dad asked for "Butterfly Kisses" and Eric's mom, "The Man You've Become". Certainly, not a dry eye in the house! They added Kenny Chesney and Pink's duet "Setting the World on Fire" for a touch of modern pop country in the dance set. The diversity kept the dance floor alive!
Thank you so much for having us share in your magical day at Camp Mataponi! The love you have for each other is beautiful!
First dance photo is by Ben Wheeler Photography. Great big gratitude to No Umbrella Weddings Video for sharing their amazing wedding video with us!
We've seen the trend for wedding cinematography and story-telling increase over the past few years and we couldn't be more excited for our couples. There's more here on the video page.